The injured golden jackal was rescued from a construction site in upper Thane by team members from RAWW (Resqink Association for Wildlife Welfare) in coordination with the forest department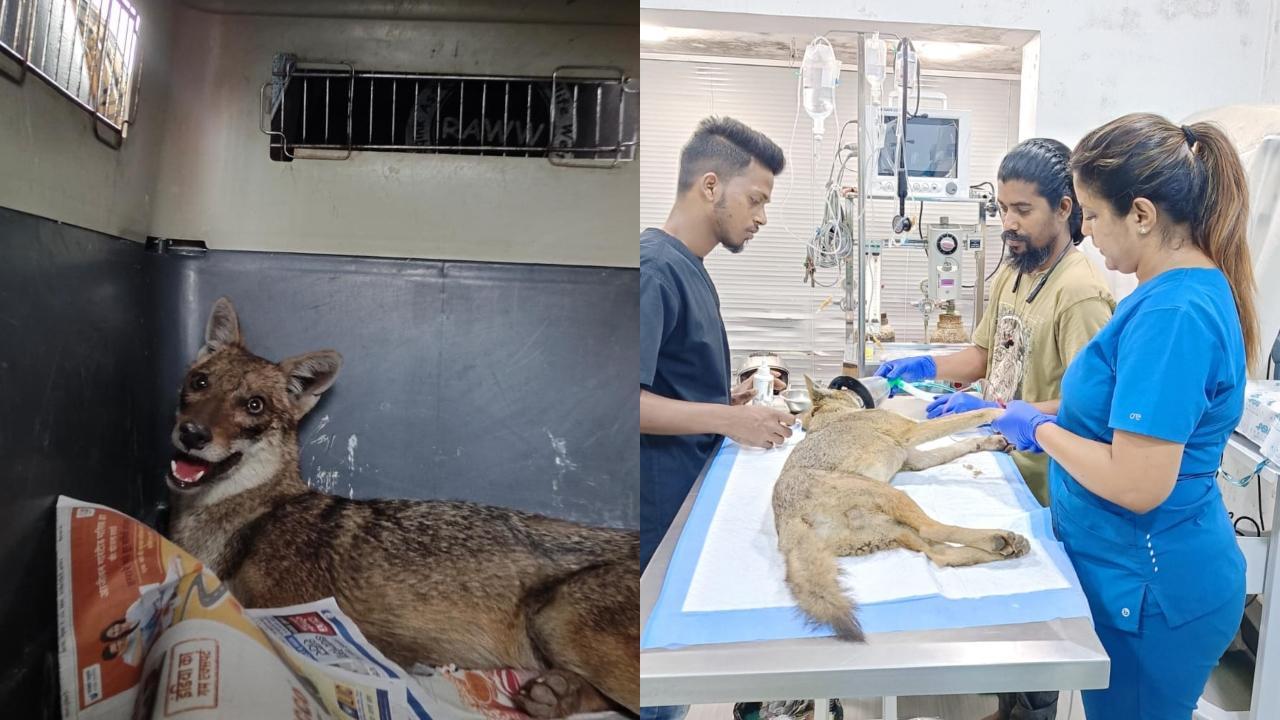 The injured golden jackal was rescued from a construction site. Pic/RAWW
An injured golden jackal that was rescued from a construction site in upper Thane will be released in three weeks after proper medications and pain management, informed Pawan Sharma, founder, and president of RAWW, on Monday. 
The injured golden jackal was rescued from a construction site in upper Thane by team members from RAWW (Resqink Association for Wildlife Welfare) in coordination with the forest department. The jackal was spotted near a construction site on Thursday morning and was later found trapped inside the pit. 
ADVERTISEMENT
Sharma said the forest department reached out to RAWW for assistance, following which a rescue team was dispatched to the scene. The team safely removed the jackal from the pit. 
Also Read: World Wildlife Day 2023: Is urbanisation affecting wildlife in and around Mumbai?
According to the animal welfare organisation, the jackal was in severe trauma and sustained a minor fracture in the hip. Hence, the jackal couldn't walk properly. 
"The golden jackal is being treated by Dr Rina Dev and currently recovering at RAWW's Wildlife Transit Treatment Center," Sharma said.  
He further said the jackal was responding to treatment and as suggested by the veterinarian, it will be in cage rest for three weeks. 
"The jackal has been kept in an enclosure at the transit treatment center. If it would have not responded to the treatment then the jackal would have undergone major surgery, but since the animal is showing improvement we have kept it under observation and pain management," Sharma added. 
As the jackal is showing improvement, with proper medications and pain management it would be ready to be released in three weeks, he said.