Bharat Diamond Bourse traders say they have families here, Mumbai is better developed and they cannot move to city that lacks amenities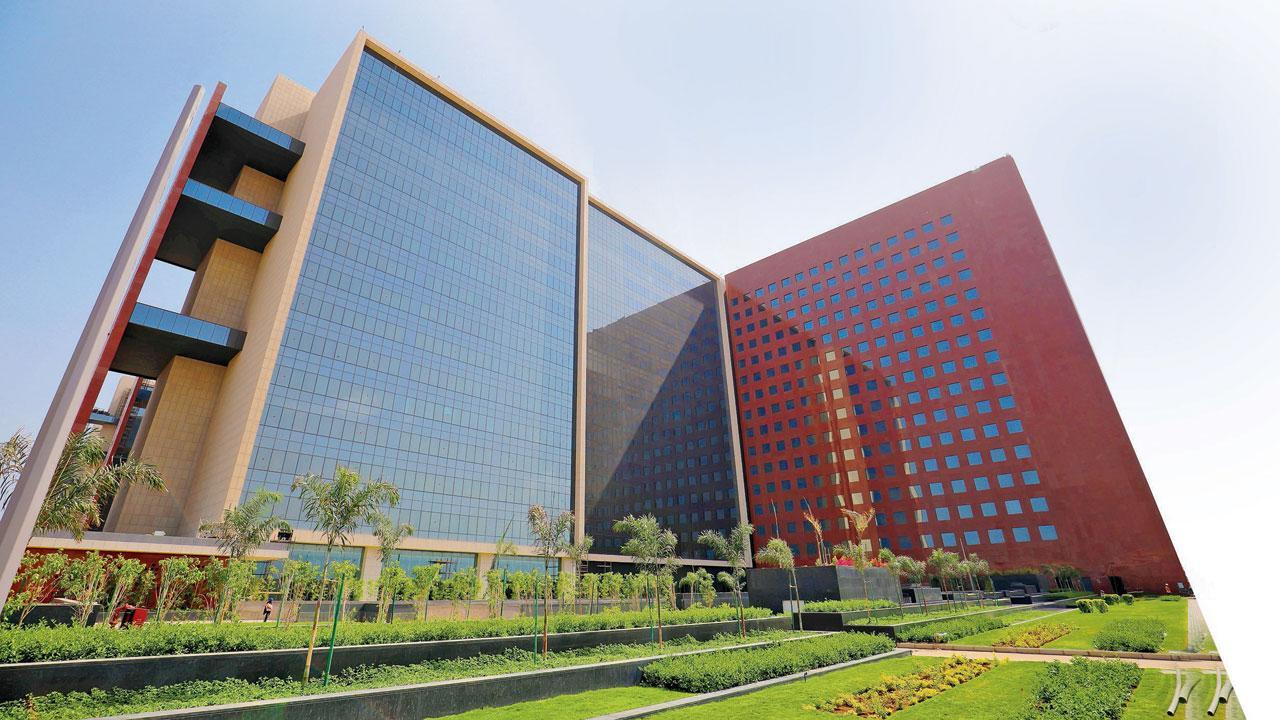 The Surat Diamond Bourse made an offer in January last year, too
The Surat Diamond Bourse (SDB) has once again presented before Mumbai traders the opportunity to move their base to the neighbouring state. However, city traders do not want to leave Mumbai and move to the neighbouring state. The SDB has offered permanent display in the reception area of the office complex the names of Mumbai traders who shift there. They had made the offer in January last year, too, with a waiver of maintenance charge for the first six months.
However, traders with offices at Bharat Diamond Bourse (BDB), Bandra Kurla Complex, do not wish to shift to Surat, Gujarat. "Traders from Mumbai don't want to go to Surat because they are accustomed to the lifestyle in Mumbai. They will not shift to Surat. But, they can have an office at SDB and let a relative handle the business. The SDB also needs time to grow," one of the diamond traders said.
ADVERTISEMENT
'Surat not as developed'
Another diamond trader from BDB told mid-day on condition of anonymity, "It took us around 3.5 years to shift from Opera House to BKC. Mumbai's diamond traders are not only running their business here, but also have their family, houses and children's schools. We don't believe traders will leave Mumbai and shift to Surat.
"Moreover, it is not possible for them to shift to Surat, because the city is not as developed as Mumbai. Also, Surat is in Gujarat, which is a dry state where alcohol is prohibited," he added. Another diamond trader said that SDB is located in a village, 15 km away from Surat city. "There is a lack of public transport. Moreover, the prices of offices at SDB have fluctuated since its opening due to low demand," the trader added.
A Surat-based diamond trader told mid-day, "It will take some time for the SDB to develop fully. To fill the empty office spaces, the bourse is launching new schemes and giving offers to Mumbai traders. The maintenance has also started. However, travel is not easy. Traders have to depend on private vehicles, but it is not easy for small business people to travel such a long distance every day. Many traders have already sold their offices in SBD. Bus and Metro services will develop in this area, but it will take time."
'Surat is better'
SDB Chairman Vallabhbhai Lakhani said, "We are expecting that more than 90 per cent traders from Mumbai will shift their offices to Surat in the coming years. We are not saying that Mumbai is not good, but Surat is better in comparison to house affordability, travel, manufacturing and business. In Mumbai, nobody will get a house for Rs 20 lakh, but in Surat, you can buy a 2-bedroom flat for that price.
During Diwali, there will be four daily flights from Surat to Dubai and Hong Kong. The SDB has around 4,200 office units and all have been sold out. And we have less supply and more demands now." The SDB has announced plans to start the offices on November 21, on the occasion of Diwali festival.
Exhibition loss
Many diamond traders have withdrawn their participation from the annual diamond and diamond jewellery exhibition at Las Vegas in the US, which starts on June 2, owing to recession. They are not getting a refund of their deposit for the participation, but the traders are ready to take the hit. Will you take intranasal vaccine as a precautionary dose?