Actor's lawyer says client will receive counselling, bail plea to be heard on January 7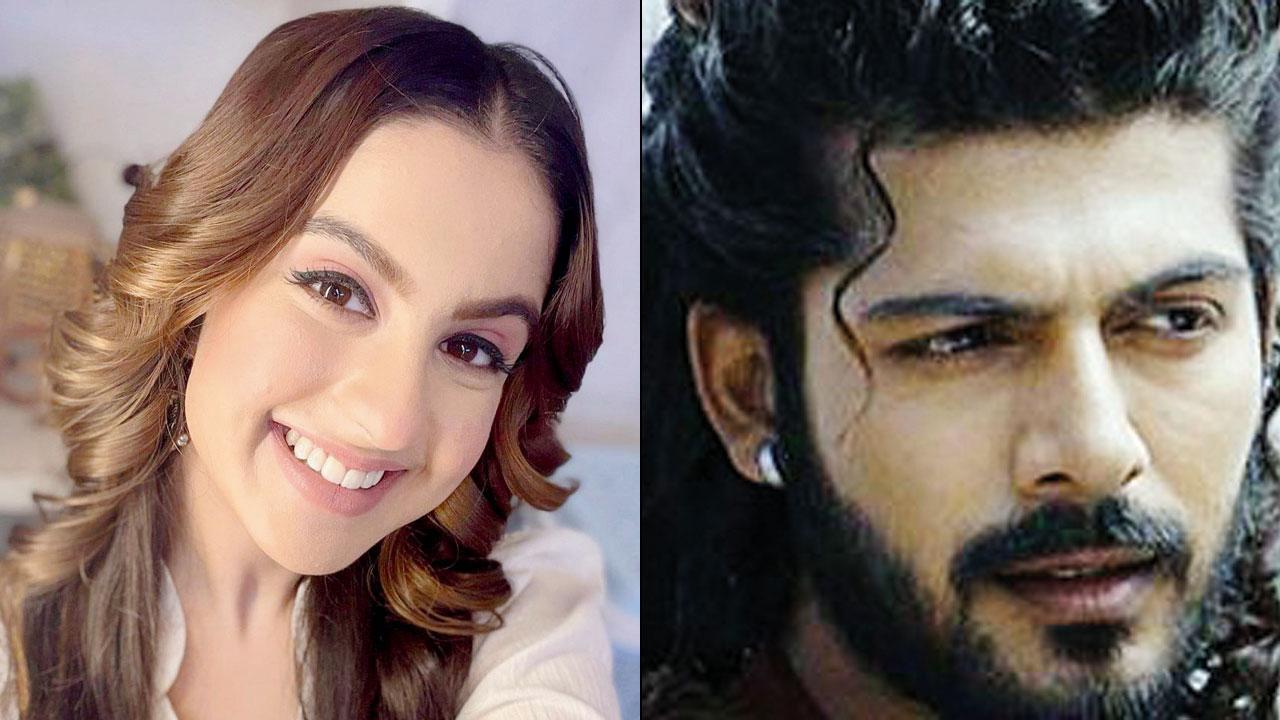 Tunisha Sharma and Sheezan Khan
In the wake of allegations that late actress Tunisha Sharma's mother Vanita pushed her to take her own life, the Waliv police have revealed that they have been in search of Vanita for the past two days to record her statement. The police visited her residence, Indraprasth Society in Bhayandar East, on Monday but found that Vanita had packed all her household items and had them transported elsewhere on Sunday without keeping them in the loop.
 
Vanita's mobile phone has also been switched off since Monday. During their investigation, the Waliv police also found out that the mobile number of Tunisha, which was provided by Vanita, was incorrect. Actor Sheezan Khan, Tunisha's former boyfriend, has been accused of abetting the suicide of the actress, who allegedly hanged herself to death at Kaman Studio in Vasai on December 24. On Monday, the actor's family refuted the allegations and blamed the deceased's mother in a press conference.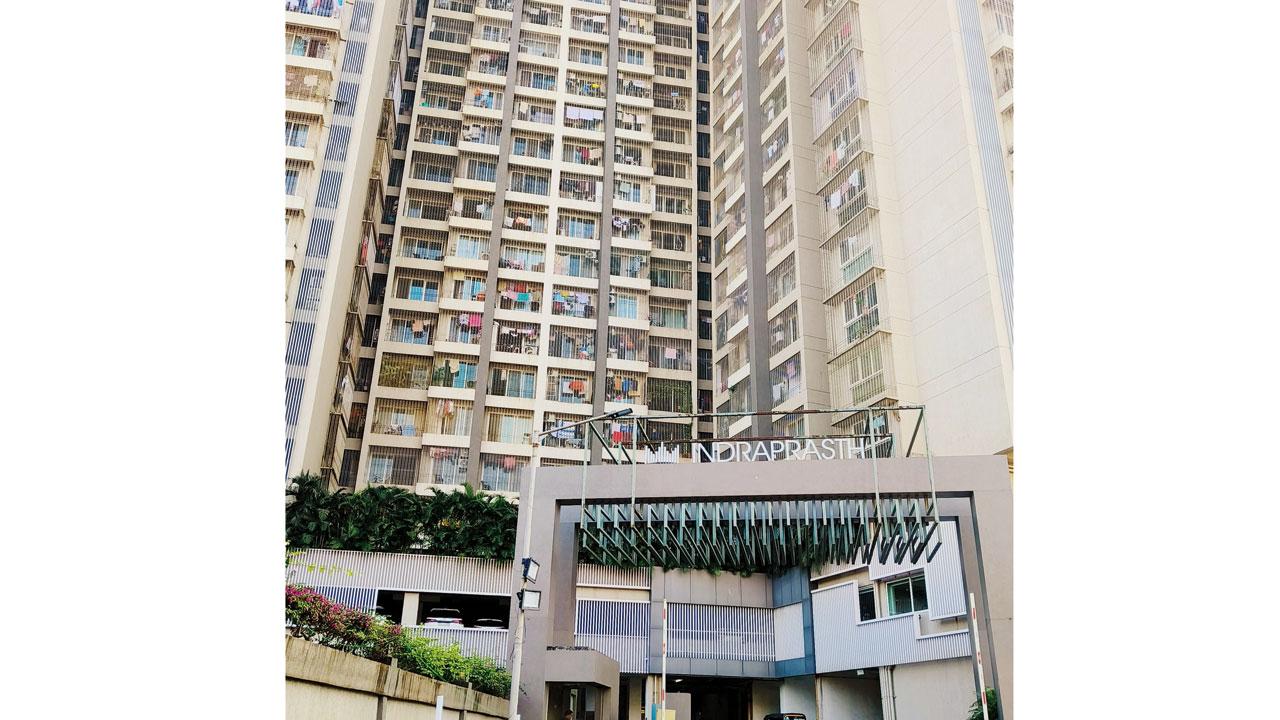 Vanita Sharma, who used to reside in Indraprasth Society in Bhayandar East, has been unreachable since the past two days. Pic/Hanif Patel
ADVERTISEMENT
The police have stated that, on December 22 or 23, Tunisha met one Ali at Mira Road and shared her break-up details with him. The Waliv police also recorded his statement on Tuesday. Investigating officer WPSI Shreelaxmi Borkar of Waliv police station told mid-day, "Our team visited the home of Tunisha's mother to record the statement on Monday but we found that she had shifted elsewhere. On Sunday, she packed her household goods and shifted somewhere. We also tried to contact her but she is not reachable and her mobile phone is switched off. On January 5, she will hold a Shanti Pooja in Chandigarh and we suspect that she will go there. Her statement is equally important for us."
Also Read: Tunisha Sharma death case: Actress had anxiety, OCD
When this reporter visited Indraprasth Society, the security guard told him, "Tunisha and her mother Vanita resided in flat no 1803. On Sunday, her mother called a big truck and packed all the goods and shifted somewhere else. The room is empty now and nobody is living in this house. Police also visited on Monday to inquire about Tunisha's mother and gave them details that she is not living at this house anymore and shifted somewhere else."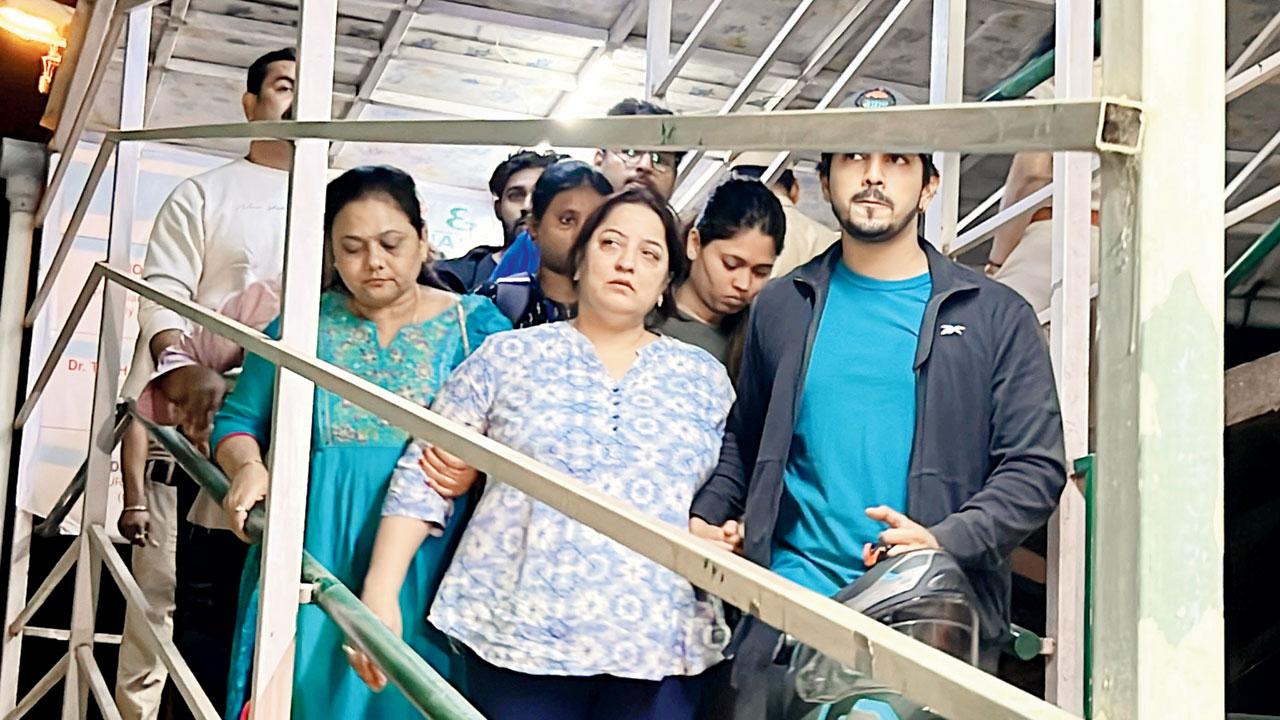 Vanita Sharma
A police source said, "Sheezan Khan and Tunisha were in a relationship and a few months ago, when she had a panic attack, the actor admitted her to the hospital. Sheezan then found out that Tunisha was suffering from OCD and anxiety and childhood trauma. We also found that Tunisha was very close to Sheezan's family, including his mother and two sisters, and she used to share everything with them."
A police officer said, "Sheezan told us that Tunisha would fight with her mother often as she didn't want to work anymore but her mother kept pressurising her into working." Sheezan also told the cops that Tunisha was fed up with her mother's behaviour and never received love from her. "He also told us that he and his family fulfilled her dreams and helped her accomplish everything on her bucket list. Sheezan also gifted her two pet dogs," the officer said.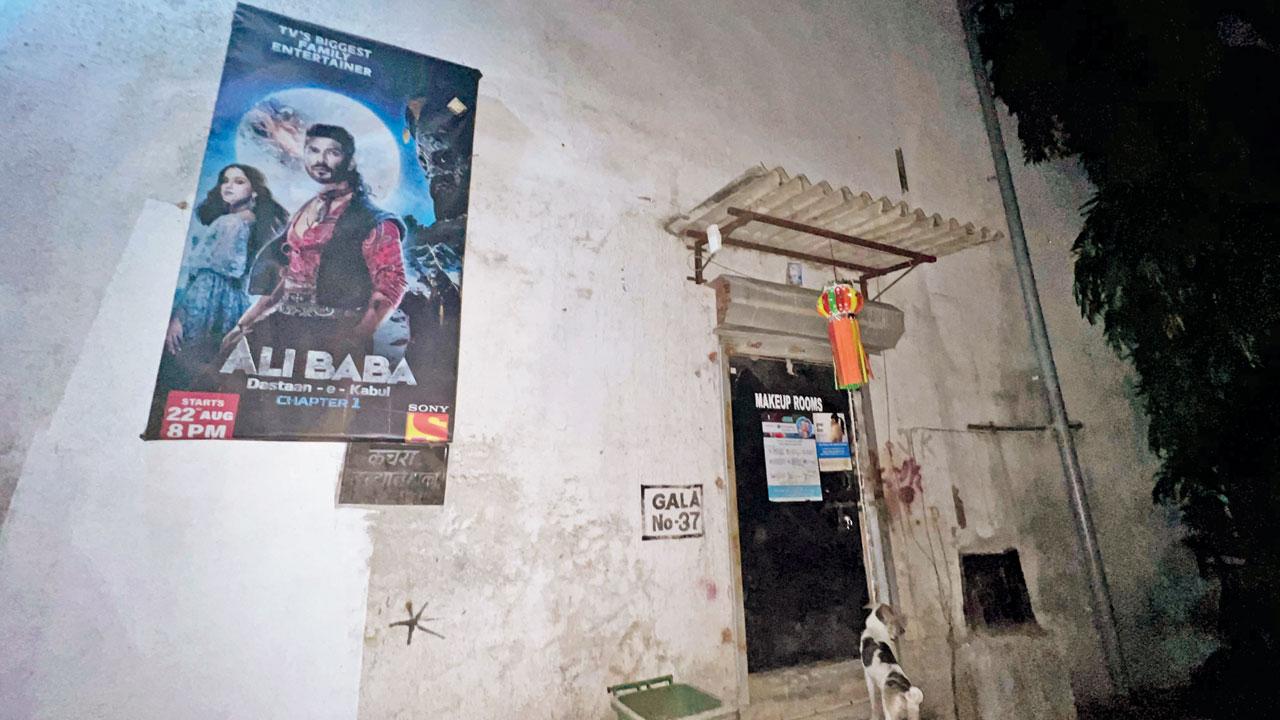 Kaman Studio in Vasai where Tunisha Sharma allegedly committed suicide
A police source said, "Our team will to Chandigarh to find where Vanita is. Her statement is an important part of the investigation. We found out that Tunisha had been suffering from depression for a few days after her break-up with Sheezan." The police, meanwhile, met with Ali, a Mira Moad resident believed to be Tunisha's gym trainer. "We also recorded the statement of Ali who met Tunisha on December 22-23 and shared her break-up details with him. We learnt that he was her gym trainer," a police officer said.
A source further said, "On Tuesday, we also recorded the statement of a female friend of Khan with whom he chatted via WhatsApp. He had deleted the chats. The girl had also deleted them. The Waliv police have seized her mobile phone and will retrieve messages from it." Sheezan's lawyer Sharad Rai, meanwhile, told mid-day, "We have requested the court to allow Sheezan to undergo counselling in custody as he is depressed. We also requested to the court to allow his hair not to be cut hair as he plays the lead character in the serial Alibaba: Dastaan-E-Kabul. Both requests were accepted by the court on Monday and we have filed the bail application, the hearing for which will be held on January 7." Do you think intranasal Covid-19 vaccine should be provided free of cost at government healthcare facilities?