The chief of his faction of the Shiv Sena, Uddhav Thackeray and Nationalist Congress Party chief Sharad Pawar have been invited to the opposition meeting in Patna under the chairmanship of Bihar Chief Minister Nitish Kumar, Sena leader Sanjay Raut said on Thursday. The meeting is scheduled on June 12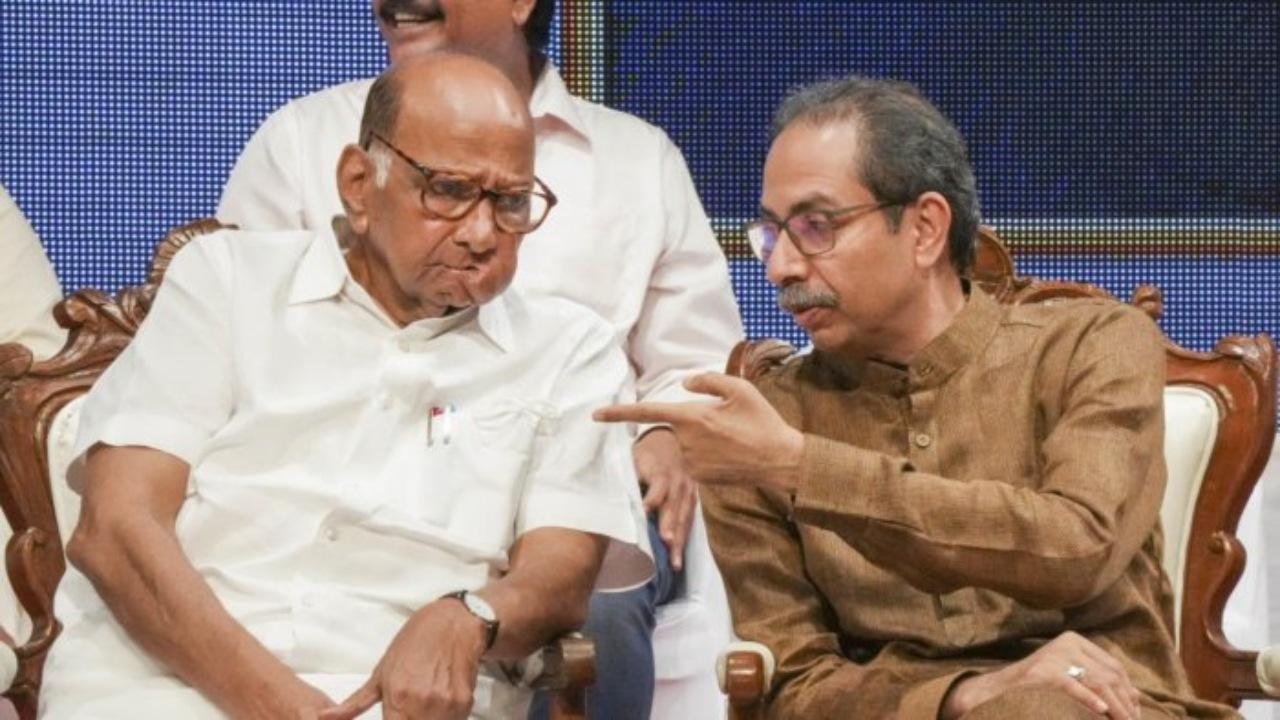 File Photo/PTI
The chief of his faction of the Shiv Sena, Uddhav Thackeray and Nationalist Congress Party chief Sharad Pawar have been invited to the opposition meeting in Patna under the chairmanship of Bihar Chief Minister Nitish Kumar, Sena leader Sanjay Raut said on Thursday. The meeting is scheduled on June 12.
"Bihar CM Nitish Kumar has invited all the big leaders who are not with BJP and all the patriotic parties who want change in 2024, to Patna on June 12. Uddhav Thackeray and Sharad Pawar have also been invited. We are thinking of going to Patna," Sanjay Raut said while addressing a press conference in Delhi.
ADVERTISEMENT
Bihar Chief Minister Nitish Kumar, who has taken upon himself the task of uniting Opposition forces against the BJP-led government at the Centre ahead of the 2024 Lok Sabha election, will chair a meeting of Opposition parties in Patna on June 12.
However, ahead of the opposition leaders' meeting, Prime Minister Narendra Modi will visit Bihar in June and is likely to address a public meeting, Bhartiya Janata Party (BJP)'s Bihar unit president Samrat Choudhary confirmed.
Recently, Nitish Kumar visited Mumbai and met Uddhav Thackeray at his residence - 'Matoshree' in a bid to strengthen the Opposition unity ahead of the 2024 Lok Sabha polls. Besides Thackeray, Nitish Kumar met NCP chief Sharad Pawar in Mumbai and also met other leaders in the country to unite the opposition.
Also read: Mumbai: Two arrested with mephedrone worth Rs 51 lakh
At present, Thackeray is abroad with family for vacation and is expected to return to Mumbai after the first week of June. In a meeting with Nitish Kumar, both Thackeray and Pawar indicated that they are ready to come to Patna for the meeting of opposition parties. Do you participate in rescuing animals in Mumbai?