Thane man recounts close shave on Saturday evening near Andheri subway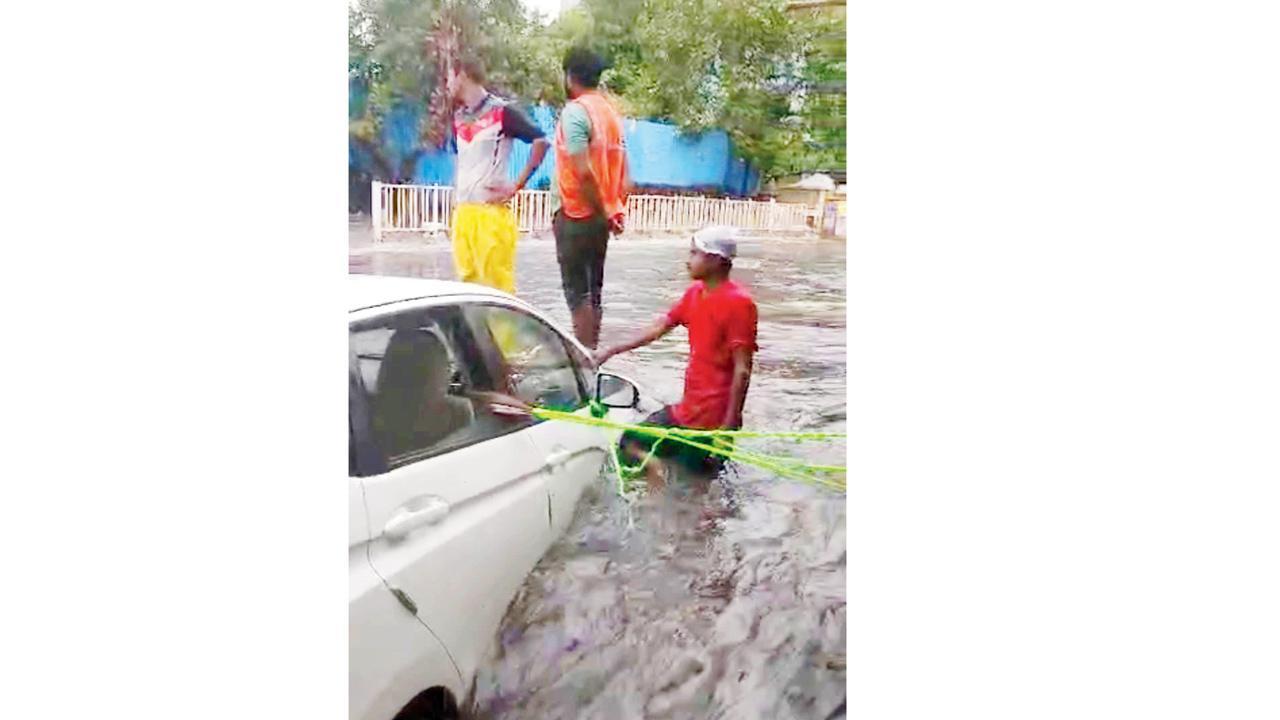 The marketing professional's car tethered to a post outside Andheri subway on Saturday
Girish Suvarna, a marketing professional, experienced what he described as the most horrific ten minutes of his life on Saturday evening when he was trapped in his car, which was being filled with water, near the Andheri subway.
The Thane resident said the day would have ended in tragedy were it not for the quick intervention of a friend as well as the traffic police and Andheri residents.
Suvarna said he was on his way home around 5.30 pm after meeting a client at a mall in Versova. "I observed that the overcrowded subway was not flooded. To my utter surprise, the situation turned volatile in an instant once I got out of the subway when a woman riding a two-wheeler lost control of the vehicle owing to a sudden gush of water from Mogra nullah and crashed into my car, which was behind her. Soon two other vehicles that were ahead of me actually started floating towards my car and jammed both my exit doors," he said.
ADVERTISEMENT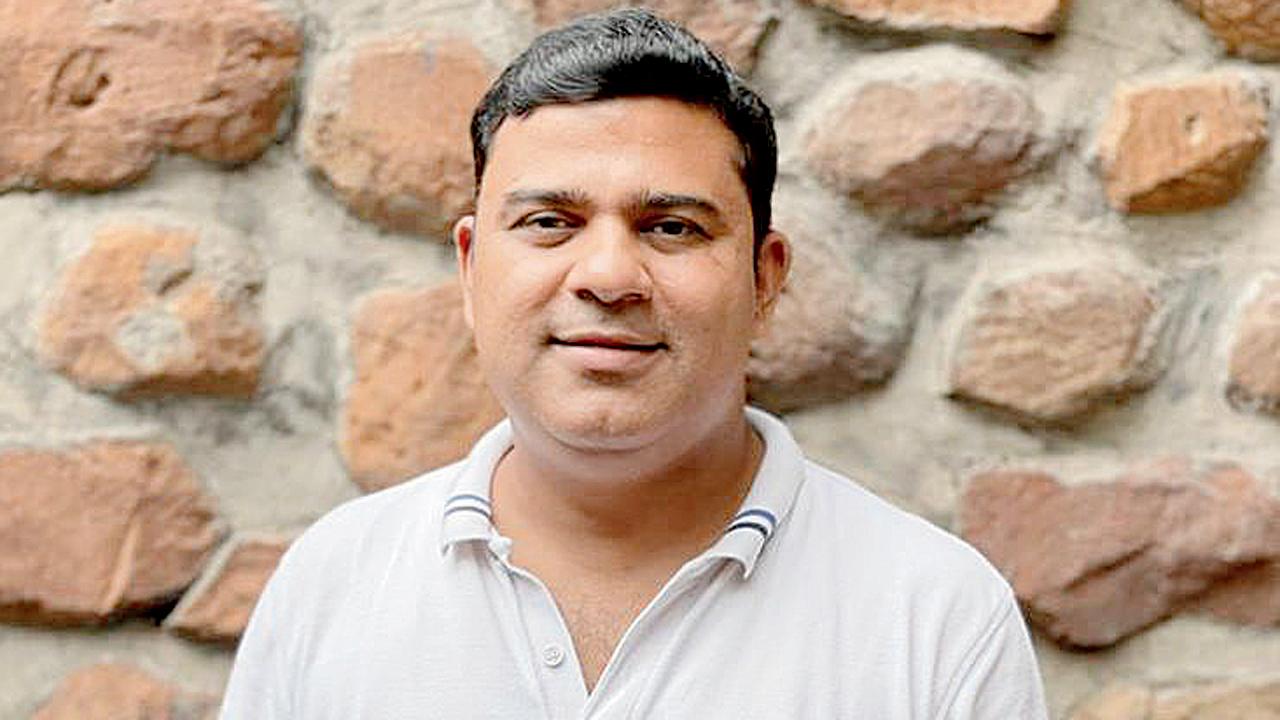 Girish Suvarna, Thane resident
Suvarna added, "I saw an elderly couple being swept away, but they were eventually saved by the police and locals. A sewer rat climbed on my rooftop in a bid to save its life."
Water began seeping into the car and panic set in when its level began to rise. Acting on the first thought that came to his mind, Suvarna called Prasad Ahire, a close friend and an activist who lives in the vicinity. Ahire, well connected to the local government authorities, immediately alerted the officials.
With the water rising to his seat, Suvarna managed to grab hold of his laptop and other essential items and was rescued by the police and a few local volunteers, who secured his vehicle with ropes that were tied to a post. "Luckily, I did not step into an open manhole, which was not visible to the naked eye. A middle-aged woman also had a narrow escape, as the residents managed to warn both of us in time," he said.
Ahire said, "I happened to be close to the spot and advised Girish to get out of the car before the water came in contact with its electronic components. Next, I called up contractors posted at the site, telling them to start the pumps to drain water and informed the assistant engineer of the stormwater drain department and his superiors."
5.30pm
Time when incident occurred
"Exciting news! Mid-day is now on WhatsApp Channels

Subscribe today by clicking the link and stay updated with the latest news!"
Click here! Do you practice ecotourism?