After reports that highlighted issue, MRVC completed facilities, also connecting a link way to new footbridge at Charni Road station, before stipulated period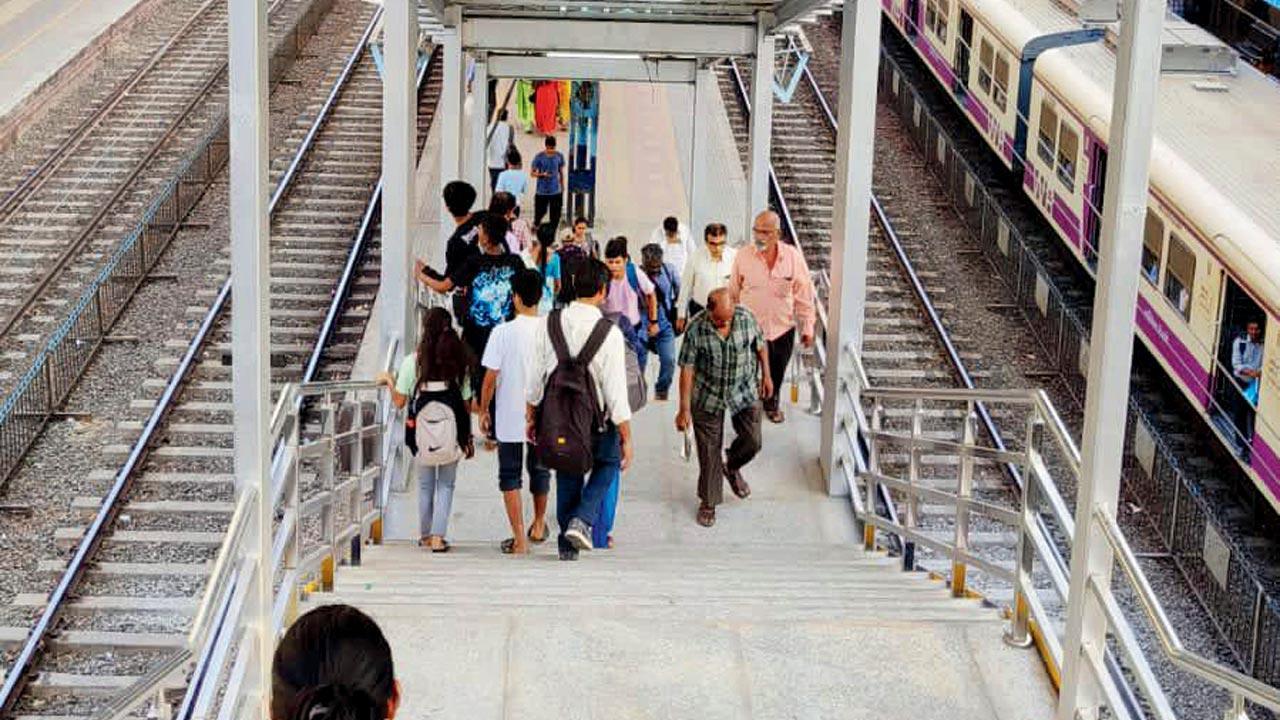 The MRVC built the new staircase
Western Railway on Monday evening opened the new north-end staircase at Charni Road station in 28 days since they closed the old one. mid-day had been pursuing the issue diligently, highlighting the great inconvenience the closed staircase had caused local residents and regular commuters. 
The Mumbai Railway Vikas Corporation's (MRVC) target for a linkway and the staircase was about 50 days. 
ADVERTISEMENT
Also read: Mumbai local train updates: No day block on Western Railway on November 6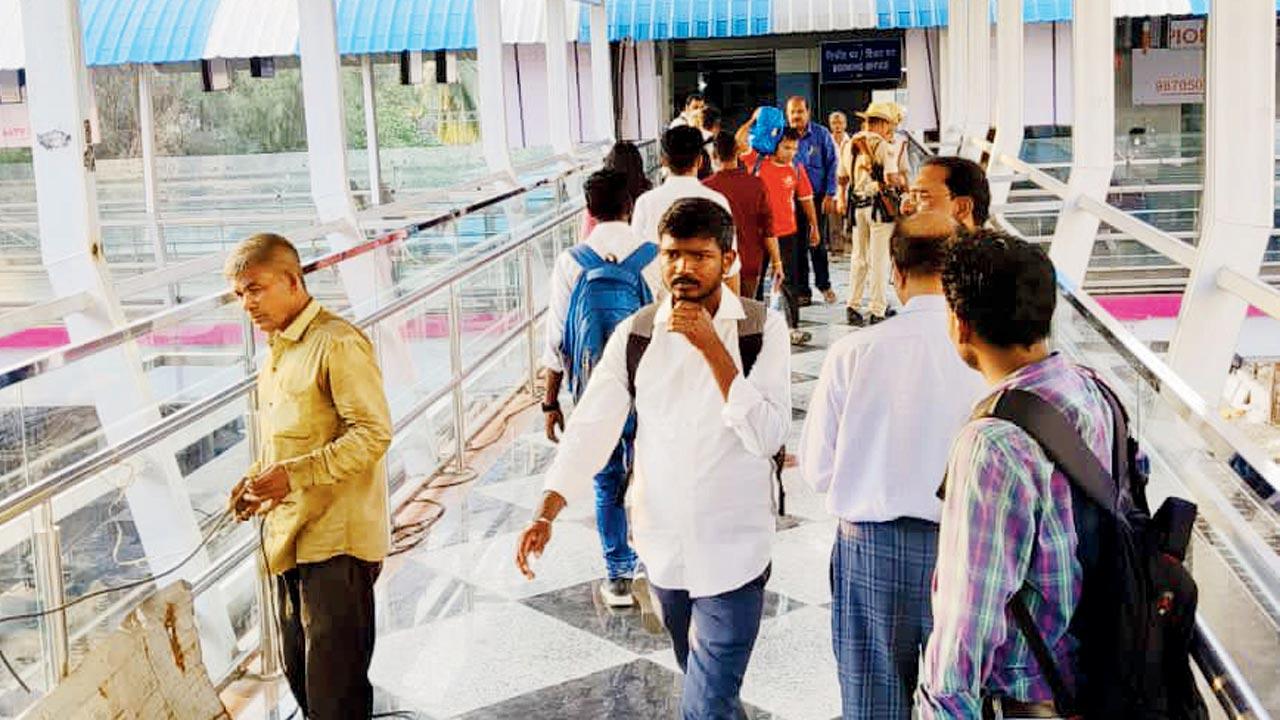 The new linkway that was also constructed
The Mumbai Railway Vikas Corporation announced on Sunday night that the staircase was complete and then it was opened on Monday evening. "Demolition of the old foot overbridge and building of a linkway and staircase for the new overbridge at Charni Road was completed by Team MRVC in 28 days, well before the target time of 45-50 days. For us passenger convenience is first and foremost," MRVC Chief Public Relations Officer Sunil Udasi said.
"We were given a target of 45-50 days, but we did it well before time, working day and night at the site. Within a period of 28 days, we managed to dismantle the old foot overbridge of two spans, the staircase, disposed of the dismantled material and constructed a linkway as well as a staircase," he added.
Charni Road station's island platforms 2 and 3 had been left without access at the Dadar-end due to the ongoing work. The only way to access the middle island platforms was via the  Churchgate-end bridge which was very narrow and old. It had led to most commuters being forced to jump on tracks and trespassing, and Western Railway had to depute RPF personnel to discourage commuters from using the tracks.
"We are thankful to mid-day for keeping up the pressure on the authorities and getting the bridge staircase opened well within time. We are also thankful to the railway authorities for understanding the commuters' perspective and replacing the missing staircase within time," local resident and commuter Sadanand Beniwal said.
Rs 1.8cr
Total cost of work (including dismantling and reconstruction)
Numbers talk
. Length of linkway: 20 metres
. Length of staircase: 25 metres
. Width of both: 3.25 metres
. Dismantling of old bridge: 40 metres x 4.5 metres
. Dismantling of staircase: 18X3 metres
. Total cost of work (dismantling and reconstruction): Rs 1.80 crore
"Exciting news! Mid-day is now on WhatsApp Channels

Subscribe today by clicking the link and stay updated with the latest news!"
Click here!