Students allowed to appear for exams in their respective schools this year, but those taking night classes are in a fix because they don't have dedicated infrastructure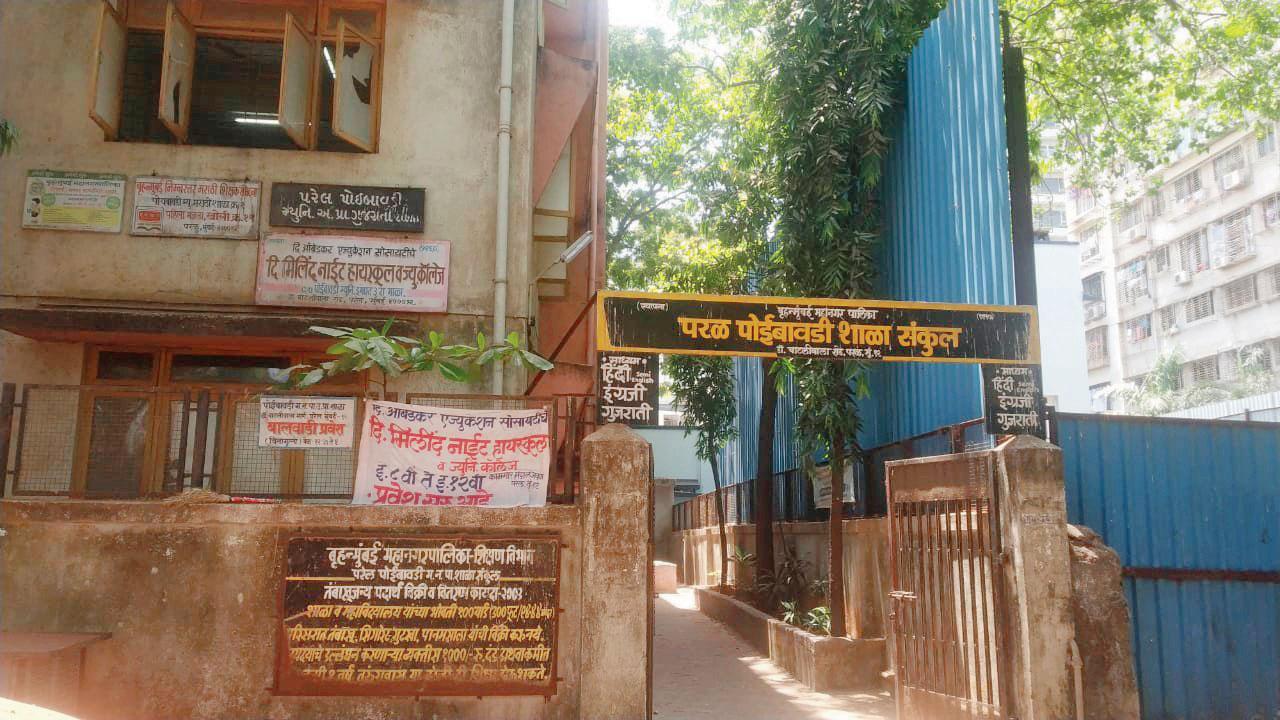 A BMC school in Parel from where Milind Night High School and Junior College operates
Where will night school students go to give their board exams? This crucial question has emerged following the directive to allow students to appear for board exams in their respective schools or junior colleges, an exception made this year owing to the pandemic. Night school students are now in a fix because they don't have dedicated infrastructure; they used to take their classes out of buildings of day schools, mostly belonging to civic bodies.
Night schools and colleges cater to students from underprivileged backgrounds who have to work during the day. More than 6,000 SSC and HSC students from 136 such institutions in Mumbai are going to appear for their board exams this year. The association of principals of night schools has written to the authorities seeking clarity on the matter.
Chandrakant Mhatre, president of the Maharashtra Pradesh Night High School Headmasters' Association, said, "We agree with the decision to allow students to take exams out of their respective schools and junior colleges. But we have permission to use the premises only in the evening. The civic school premises are closed and can be used for night school students appearing for board exams, but we need proper permission to use the building at the day time," the association said.
"The Maharashtra State board has to clarify this to the civic bodies," said Shivaji Khairmode, secretary of the association, adding, "many civic schools were used as COVID-19 centres during the start of the pandemic, so they need to be cleaned first" Khairmode suggested that one civic school can be used as an exam centre for students from all night schools in the area.
"We have also written to the BMC commissioner to allow night schools to hold board exams in civic schools," said Rohit Dhale from Chatra Bharati, a students' organisation. Maharashtra State Board Chairman Dinkar Patil was unavailable for comment.