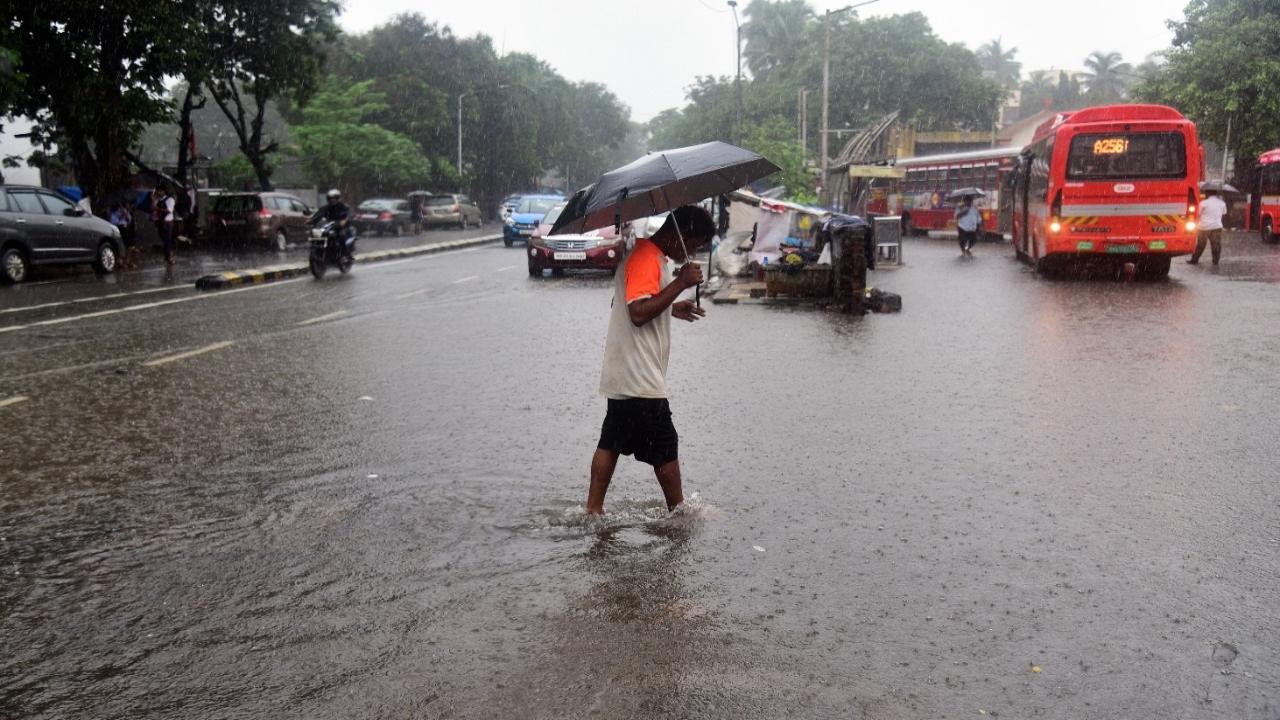 A man walking amid heavy rains in Mumbai
Updated
1 year 2 months 3 weeks 4 days 3 hours 52 minutes ago
07:58 PM
Rain relief for Mumbai, IMD downgrades `red` alert to `orange`
After four days of downpour, Mumbai got a respite from heavy showers on Friday as normal life got back on track, while the Met office downgraded the rainfall alert to `orange` for the day from `red` earlier.
Updated
1 year 2 months 3 weeks 4 days 5 hours 20 minutes ago
06:30 PM
Not just cause split, BJP wants to destroy Shiv Sena, claims Sanjay Raut
Shiv Sena MP Sanjay Rauthit out at the BJP, saying it does not want to just engineer a split in the party, but intends to altogether finish the regional outfit to realise its dream of "breaking" Maharashtra into three parts.
Updated
1 year 2 months 3 weeks 4 days 6 hours 14 minutes ago
05:36 PM
10 newly-elected MLCs take oath in Maharashtra
All the ten newly-elected members of the Maharashtra Legislative Council, including Chairman Ramraje Naik Nimbalkar, took the oath. The members were administered oath of office by Deputy Chairperson of the Upper House Neelam Gorhe in the Vidhan Bhavan complex in south Mumbai.
Updated
1 year 2 months 3 weeks 4 days 7 hours 9 minutes ago
04:41 PM
Pravin Darekar newly elected MLC at Vidhan Bhavan. Pic/Sameer Abedi