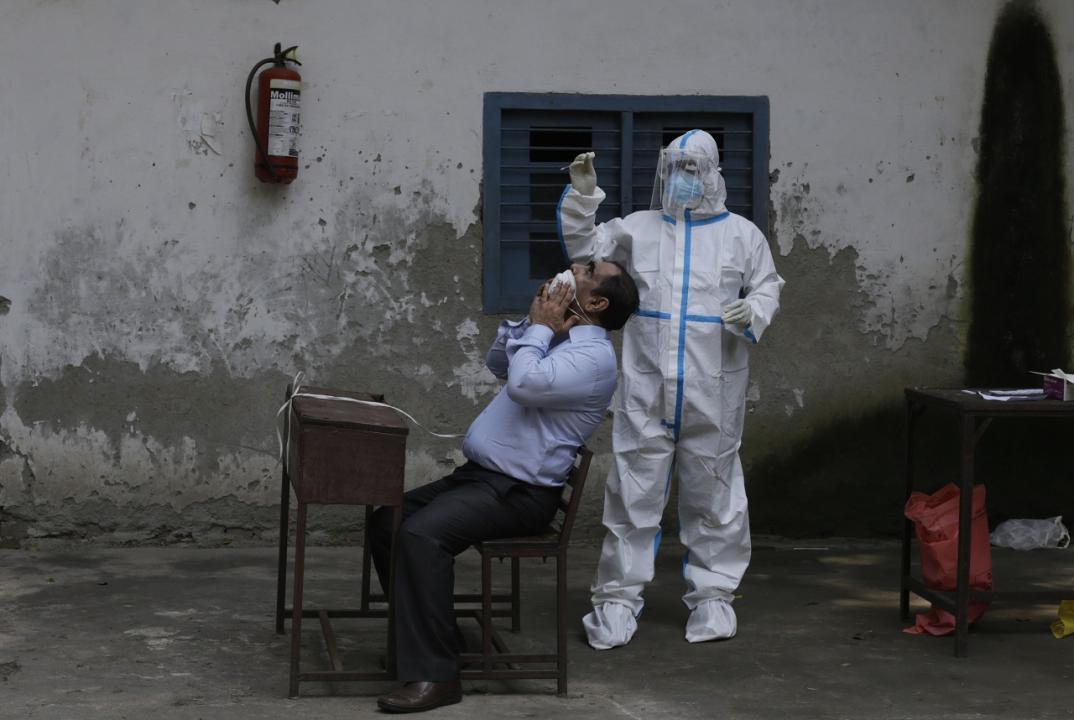 A health worker collects a swab sample for Covid-19 test. File Pic
Updated
2 months 3 days 9 hours 3 minutes ago
10:03 PM
40-year-old man was arrested by the Mulund Police for allegedly inserting a plastic object in the private part of his wife, the police said.
Updated
2 months 3 days 9 hours 31 minutes ago
09:35 PM
Central Railway will run 12 suburban special trains between Dadar- Kalyan and Kurla- Panvel stations as on Dec 6 (midnight) and will extend Dadar terminating/ originating trains upto Parel for the benefit of passengers on the occasion of Bharat Ratna Dr. Babasaheb Ambedkar's Mahaparinirvan Divas 2022: CR
Updated
2 months 3 days 9 hours 42 minutes ago
09:24 PM
Mahaparinirvan Diwas: Mumbai Police issues traffic restrictions around Dadar, Shivaji Park. Read details here...
Updated
2 months 3 days 10 hours 9 minutes ago
08:57 PM
The recruitment rally for Agniveer general duty (women military police) will be held at BEG Centre in Kirkee in Pune from December 6 to 11, an official said: PTI