In September 2016, the Indian Army conducted surgical strikes against terrorist camps in Pakistan-Administered Kashmir. This operation, carried out on September 28, 2016, was a response to a terrorist attack on an army base in Uri, Kashmir, on September 18, resulting in the tragic loss of 19 soldiers' lives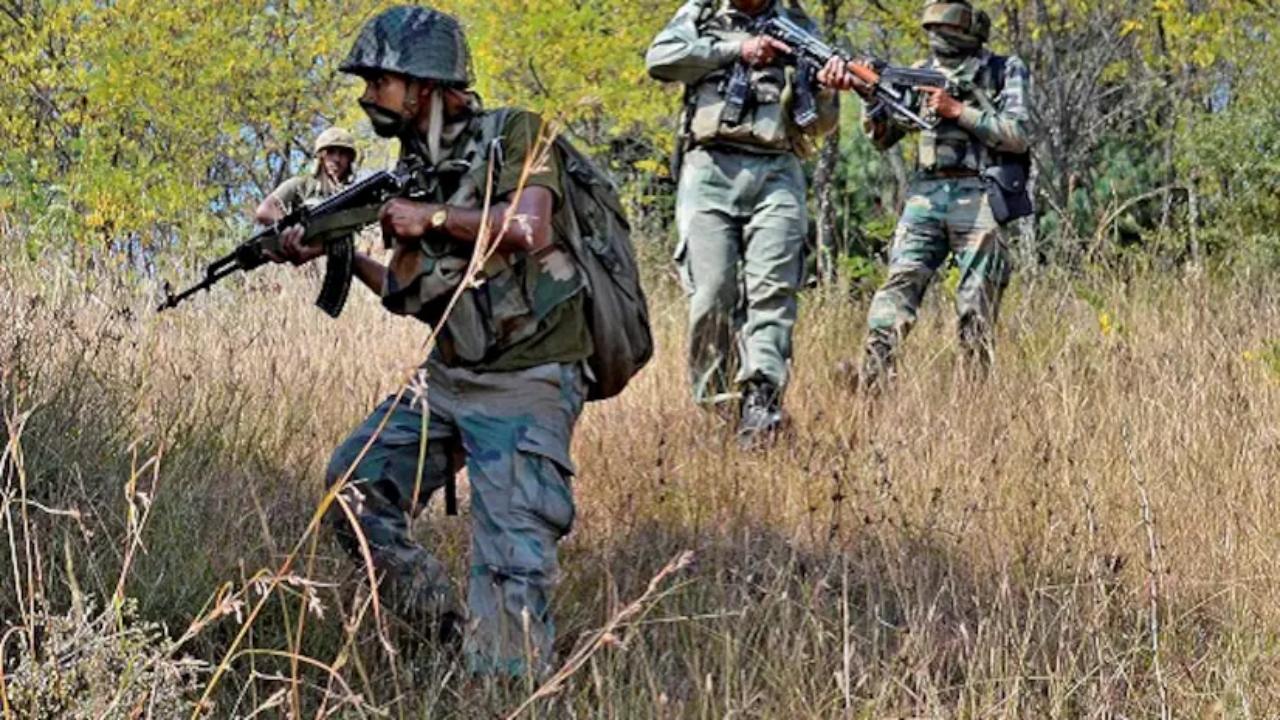 Army personnel take positions and moves towards the site where militants were hiding during an encounter at Lachipora in Uri Sector of north Kashmir. File Photo: PTI
Listen to this article
7 years of Uri surgical strike: Remembering Indian Army's response to terrorism
x
In September 2016, the Indian Army conducted surgical strikes against terrorist camps in Pakistan-administered Kashmir. This operation, carried out on September 28, 2016, was a response to a terrorist attack on an army base in Uri, Kashmir, on September 18, resulting in the tragic loss of 19 soldiers' lives.
Commemorating a Historic Event:
ADVERTISEMENT
Since then, the Indian government has designated September 29 as "Surgical Strike Day" to commemorate this significant event in the nation's history.
Prime Minister's Revelation:
In an interview with the news agency ANI, Prime Minister Narendra Modi disclosed details of the military action. He revealed that the date of the attack had to be adjusted twice to ensure the safety and security of the troops involved.
Motivation Behind Surgical Strikes:
Prime Minister Modi explained that the surgical strikes were meticulously planned due to the mounting anger he and the Indian Army felt following the Uri terrorist attack. He emphasized his directive to the troops: not to dwell on the outcome but to return "before sunrise."
Also read: 7 Years of Surgical Strikes: Army's resolute response to Uri Terror Attack
Unfolding the Operation:
In September 2016, terrorists associated with the Pakistan-based Jaish-e-Mohammed infiltrated an Indian Army camp in Uri, near the Line of Control, resulting in the tragic loss of 20 soldiers' lives. In response, Indian Army units, including commandos from various Para (Special Forces) units stationed in Jammu and Kashmir, launched raids across the border on multiple targets. These targets served as launch pads for terrorists intending to infiltrate Jammu and Kashmir to carry out attacks on military and civilian targets.
Also read: Surgical Strike Anniversary: All you need to know about Indian op's impact
Empowering the Troops:
Prime Minister Modi acknowledged that, in conversations with the Army, he recognized their desire for justice for their fallen comrades. Consequently, the government empowered them with the autonomy to plan and execute the surgical strikes.
National Acclaim:
The surgical strike received widespread acclaim from the people of India as well as the armed forces. Defense Minister Rajnath Singh asserted that it sent a clear message to the world that "we can eliminate terrorists on our side and across the border if necessary."
"Exciting news! Mid-day is now on WhatsApp Channels

Subscribe today by clicking the link and stay updated with the latest news!"
Click here! Do you like reading film magazines?