BJP secretary and its northeast co-incharge Rituraj Sinha told reporters on Thursday that the party will fight the Meghalaya polls under the campaign tagline of "M-Power" (Modi power), asserting that people of the state have trust in Prime Minister Narendra Modi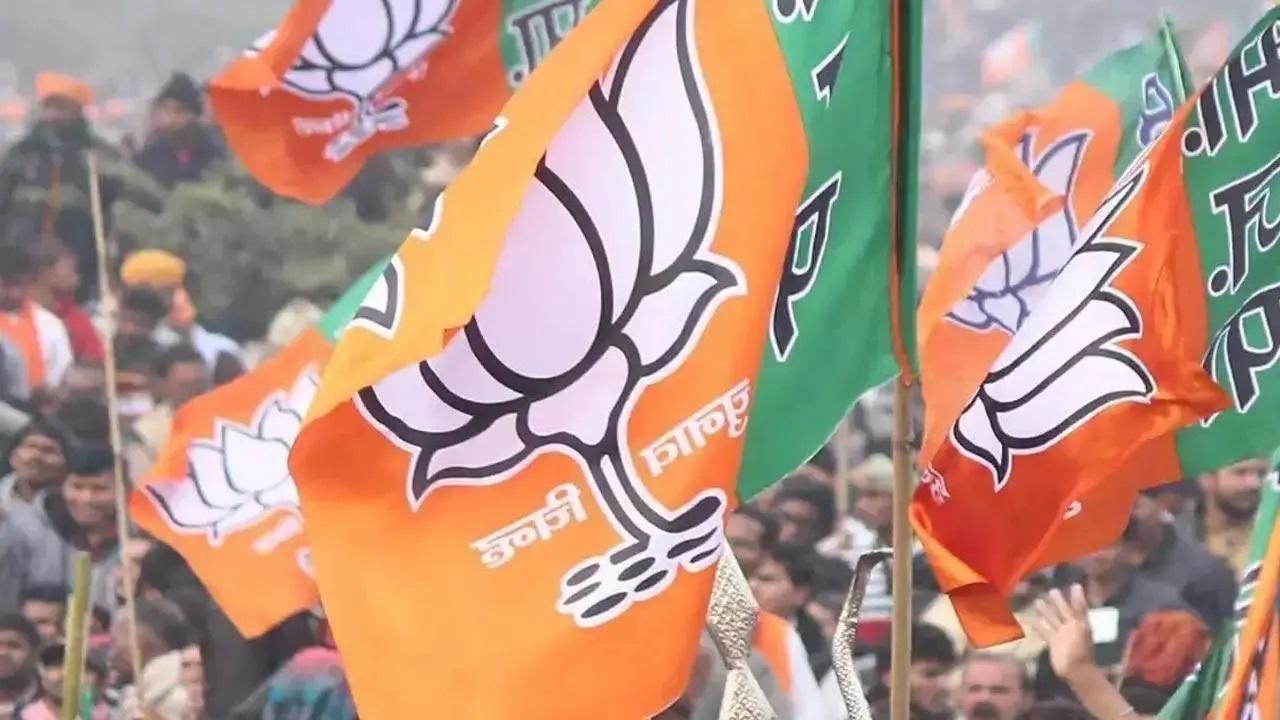 Representative Image
The BJP will contest on all 60 seats of the Meghalaya Assembly and fight the Nagaland elections in an alliance with the state's ruling Nationalist Democratic Progressive Party, contesting on 20 of 60 seats.
BJP secretary and its northeast co-incharge Rituraj Sinha told reporters on Thursday that the party will fight the Meghalaya polls under the campaign tagline of "M-Power" (Modi power), asserting that people of the state have trust in Prime Minister Narendra Modi.
ADVERTISEMENT
They believe Modi is the only person who can ensure a corruption-free government and fast track development, he said.
Nagaland and Meghalaya BJP chief Temjen Imna Along and Ernest Mawrie, respectively also named party candidates approved by the party's central election committee.
Sinha claimed that people in the northeastern states are fed up of corruption and slow pace of development, even though central government schemes have reached them. They, though, believe that their implementation could have been better, he said.
Chief Minister Conrad Sangma-led National People's Party is in power in Meghalaya. Though the Bharatiya Janata Party (BJP) is a part of his government, the relations between the two parties have long been far from smooth.
Also Read: Assembly polls in Tripura on February 16, in Nagaland and Meghalaya on February 27: EC
The BJP had contested on 47 seats in the 2018 assembly polls and had won two.
Sinha expressed confidence that the saffron party will do well in the state polls and noted that Modi has visited the northeast region over 50 times in his term. This is more than the visits of all the previous prime ministers put together, he said, adding that Modi has always been to the region with some development package.
The prime minister has converted the 'Look East' policy into 'act policy'. The central government has worked to execute the HIRA (highways, internet connectivity, roadways and airport) model in the region which has also witnessed an era of peace, Sinha said.
"In the true sense, Modi has married regional aspiration of the northeast with our national priorities," he said.
Nain Kohli, BJP's in-charge for Nagaland, said, "We believe Modi's work, focus on development and peace are the critical factors which will drive Nagaland's voters."
Both the states will go to polls on February 27 and counting of votes is due for March 2.
This story has been sourced from a third party syndicated feed, agencies. Mid-day accepts no responsibility or liability for its dependability, trustworthiness, reliability and data of the text. Mid-day management/mid-day.com reserves the sole right to alter, delete or remove (without notice) the content in its absolute discretion for any reason whatsoever.