Jammu and Kashmir Peoples Democratic Party president Mehbooba Mufti on Wednesday accused the BJP of using religion and nationalism to defend persons accused of rape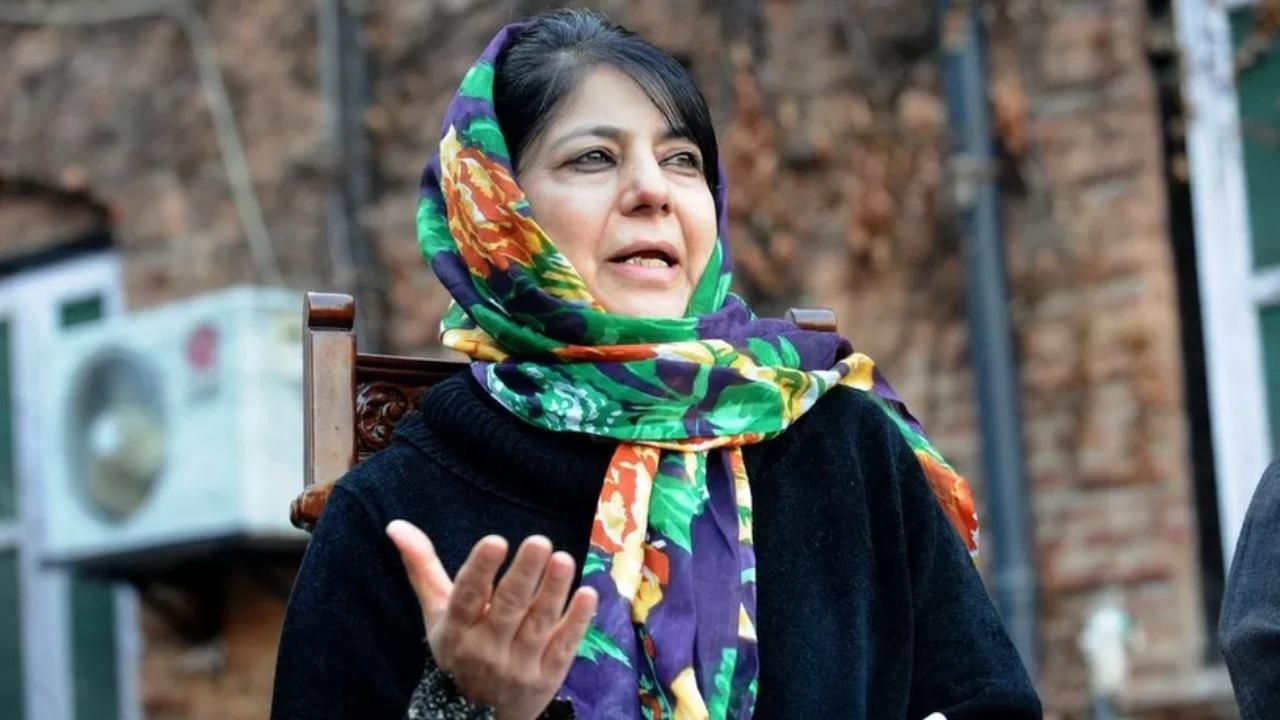 File Photo/AFP
Jammu and Kashmir Peoples Democratic Party president Mehbooba Mufti on Wednesday accused the BJP of using religion and nationalism to defend persons accused of rape.
She was reacting to reports about plans by Ayodhya seers to hold a rally in support of outgoing Wrestling Federation of India chief Brijbhushan Sharan Singh, who is facing sexual harassment charges by female wrestlers.
ADVERTISEMENT
"BJP has mastered the art of misusing religion and nationalism to provide cover to rapists. I should know. During my tenure as CM, BJP ministers held a rally holding Indian flags supporting Kathua rapists. Against all odds, I ensured culprits were jailed and those ministers were sacked," Mehbooba tweeted.
The wrestlers, who had been protesting at Jantar Mantar since April 23 seeking the arrest of Singh, were removed from the site by the police on Sunday after they tried to march to the new Parliament building during its inauguration. They were detained before being released later.
Also read: Wrestlers' protest reminiscent of legendary boxer Muhammad Ali's 1960 incident: Olympic medallist boxer Vijender Singh
The Delhi Police has filed two FIRs against the WFI president. While the first FIR relates to allegations by the minor wrestler and has been registered under the Protection of Children from Sexual Offences (POCSO) Act, the second is related to outraging modesty. (With inputs from PTI) Do you indulge in mindful activities for an improved mental health?