Shah was commenting about the recent hate speeches against Muslims at 'Dharam Sansad' held in Haridwar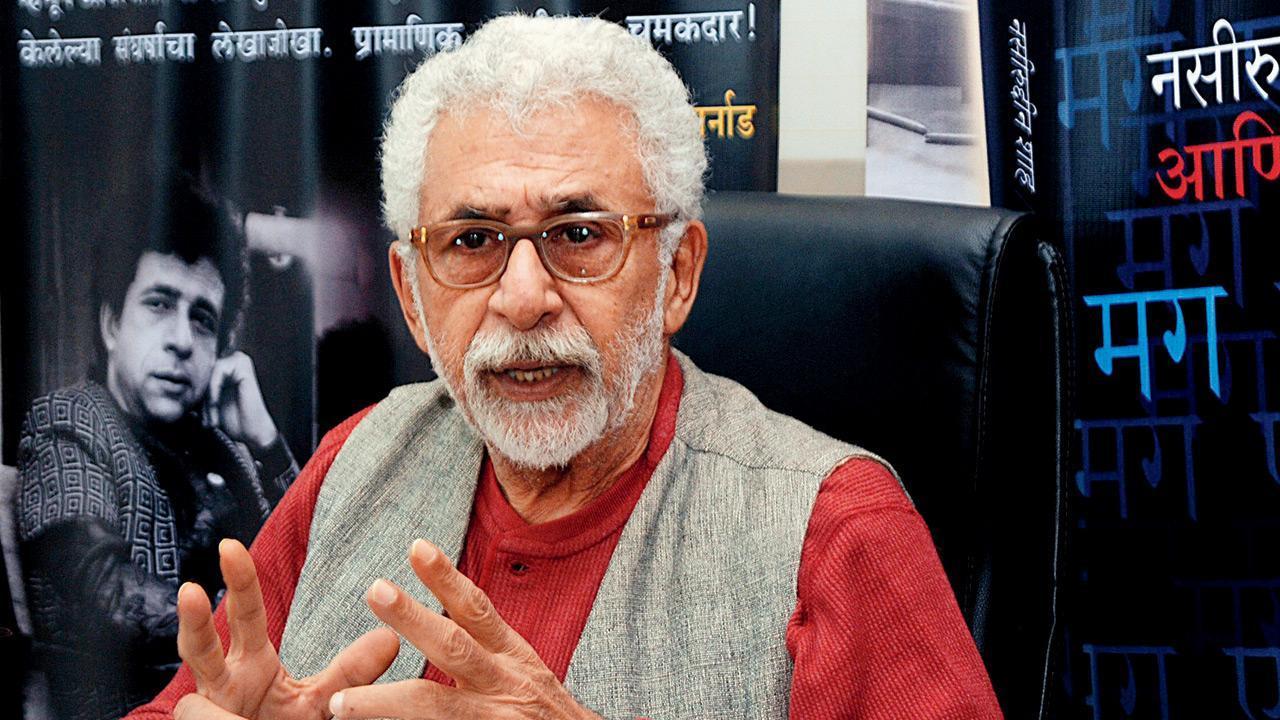 Naseeruddin Shah. File pic
Veteran Bollywood actor Naseeruddin Shah has warned of civil war if attempts at Muslim genocide and ethnic cleansing did not stop immediately in India. 
In an interview with Karan Thapar of The Wire, while commenting about the recent hate speeches against Muslims at 'Dharam Sansad' held in Haridwar, he said, "I wonder if they know what they are talking about? 200 million are going to fight back. We belong here. We were born here and we will live here."
ADVERTISEMENT
He also said that it could lead to "civil war".
In the interview, when he was asked what does it feel like to be a Muslim in Narendra Modi's India, he said, "Muslims are being marginalised and made redundant."
At another point in the same interview, he called Mughals "refugees" and his comment has irked a controversy on social media.
"The so-called atrocities of the Mughals are being highlighted all the time. We forget that the Mughals are people who have contributed to the country. They are people who have left lasting monuments in the country, who have left the tradition of dancing, music, painting, literature. Mughals came here to make this their homeland. You can call them refugees if you like..."