State Department spokesperson Ned Price told reporters that when Covid is spreading anywhere, but especially in a country as populous and as large as China, of course there is the potential for variants to emerge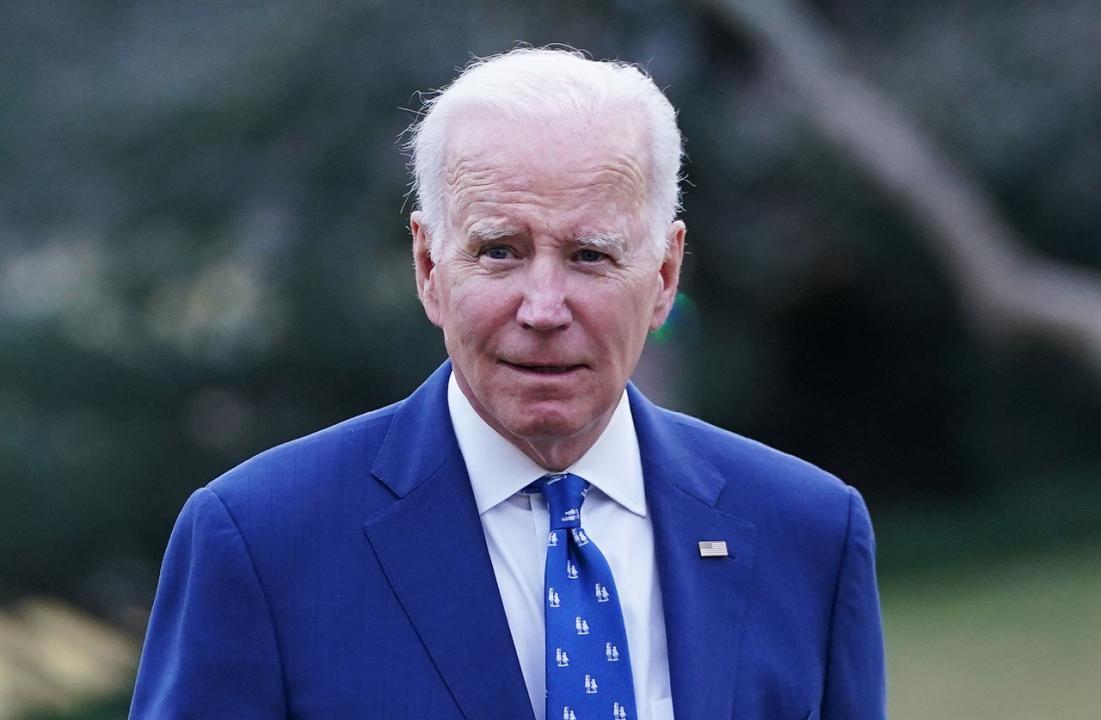 US President Joe Biden. Pic/AFP
The United States is concerned about China's handling of COVID-19, US President Joe Biden said Wednesday and noted that Beijing is not that forthcoming.
"Well, yes, I am," Biden told reporters when asked if he was concerned about the COVID-19 situation in China. The US along with India and several countries have imposed restrictions on travellers from China.
ADVERTISEMENT
"I think we just got to make the protocol we set out: that if you're flying from China, you got to be tested, and so on," he said.
"China has not been...I know they're very sensitive...when we suggest they haven't been that forthcoming," Biden said in response to a question.
State Department spokesperson Ned Price told reporters that when Covid is spreading anywhere, but especially in a country as populous and as large as China, of course there is the potential for variants to emerge.
"We have seen variants emerge apparently from other regions of the world that have ultimately reached the United States," he said.
Also Read: Joe Biden, Japanese PM Kishida to meet at White House on January 13 to discuss North Korea, Indo Pacific
"This is a transnational -- all public health threats are by their very definition transnational. We want to do all we can to see to it that the PRC gets this under control and to put in place prudent steps so that we do everything we can to prevent the spread of any potential variants, should they emerge beyond any country's borders," Price said.
Meanwhile, the World Health Organization said it believes that China is undercounting its Covid cases. The US, Price said, is not going to characterize discussions between China and the WHO. Those discussions took place on Tuesday.
"Senior WHO officials have, over the course of the day, characterized not only those discussions but their assessment of what they have seen but more appropriately, what they have not seen from the PRC. We have seen the statement from the WHO's emergencies director that the current numbers being published in China under-represent the true impact of the disease in terms of hospital admissions, in terms of ICU admissions, particularly in terms of deaths," Price said.
"I believe the same official went on to say that we still do not have complete data. That, of course, is the WHO's assessment. They are in the best position to make an assessment because PRC officials recently took part in discussions with them that included a formal presentation. When it comes to the WHO, the WHO is an indispensable organization," he noted.
It is an organization that is at all times important. It is especially important in the midst of what still continues to be a pandemic that is having implications the world over, not only in terms of illness and death but in terms of the knock-on effects, the economic effects, the inflationary pressures, the supply chain disruptions as well, he added.
"This is an organization that can...be extraordinarily useful in terms of building up resilience so that the world can be prepared for the emergence of the next outbreak, hopefully in staunching it before it becomes an epidemic or, at worst, a pandemic," he said.
"Like all organizations, of course, we believe there it is possible to optimize its operations. From the earliest day, literally, of this administration, we reengaged with the WHO out of the knowledge of its indispensability, but also out of the belief that through re-engagement, we could help the WHO in its efforts to fulfil its important mandate," Price said.
This story has been sourced from a third party syndicated feed, agencies. Mid-day accepts no responsibility or liability for its dependability, trustworthiness, reliability and data of the text. Mid-day management/mid-day.com reserves the sole right to alter, delete or remove (without notice) the content in its absolute discretion for any reason whatsoever.