Delhi on Wednesday banned Maggi noodles for 15 days as Nestle India, the manufacturer of the popular snack, battled controversy with many more states ordering tests following a lab report that samples of the noodles contained more than the permissible limit of lead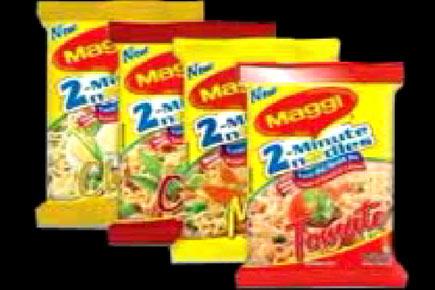 New Delhi: The Delhi government on Wednesday banned Maggi noodles for 15 days as Nestle India, the manufacturer of the popular snack, battled controversy with many more states ordering tests following a lab report that samples of the noodles contained more than the permissible limit of lead.

Bihar, Punjab, West Bengal, Himachal Pradesh and Odisha on Wednesday joined states like Maharashtra, Haryana, Karnataka, Uttar Pradesh and Goa which have sent samples of Maggi noodles for tests.
With consumers wary of Maggi noodles, sale of the snack, which has been a part of the Indian palate for over 25 years, took a hit with many stores and chains removing it from their shelves.

Indian Army officials said an advisory had been issued against eating Maggi and for their canteens not to sell it till the air was cleared about its contents.

Officials of Kendriya Bhandar said its retail outlets in the national capital and adjoining cities of Noida and Gurgaon have been asked to withdraw Maggi noodles from their shelves.

Stocks of Nestle India went down by 9.05 percent on Wednesday.
Also Read: Health special: Beware of these harmful food items
Nestle had earlier said it had sent samples of Maggi from almost 600 product batches to an external laboratory for independent analysis. The company, however, did not respond to queries sent by IANS on details of the lab and specific results.

At the same time, Nestle sought to clear the air in response to a news report and said the company was officially unaware of any action by state governments, save the directive from Uttar Pradesh to withdraw the batch of February 2014 -- which had already passed the "best before" date.

"We have not received any official communication from the authorities so far," Nestle said in a statement on Wednesday.

"We are cooperating with the authorities who are conducting tests and awaiting their results."
Also Read: Bihar court orders FIR against Amitabh Bachchan, Madhuri Dixit
Delhi's Health Minister Satyendar Jain said the city government has asked Nestle to recall all stocks of Maggi noodles from the capital.

"We are putting a 15-day ban on sale of Maggi noodles in the national capital. The ban will be in force from today (Wednesday) itself," Jain told media persons.

He said the ban was imposed as samples of Maggi noodles were found to contain more than the permissible quantity of lead -- which is 2.5 parts per million (ppm).

The Delhi government had earlier said that 10 of 13 noodles samples were found unsafe after tests.

Jain said officials from Nestle, who met him, said the lead content in Maggi was within the permissible limit but their reply was not found to be satisfactory.

He said five samples of masala (taste-maker) were also found to contain monosodium glutamate (MSG) without proper label declaration which falls under the category of misbranding.

Jain said the city government would reassess the quality of Maggi noodles after 15 days and samples of noodles of other brands will also be sent for tests.

But Goa Chief Minister Laxmikant Parsekar on Wednesday said results of all tests in the coastal state found Maggi samples to be okay.

The noodle brand is already facing cases in Uttar Pradesh related to food safety standards.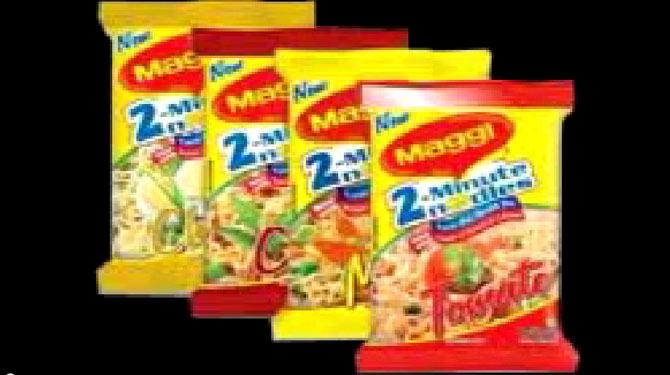 The controversy surrounding Maggi has created concern among consumers including hostellers for whom Maggi noodles have been a go-to-food, especially at odd hours.

"It was a quick fix snack for my kids, especially when they were very hungry after school but now I cannot take their health for granted," Rameshwari Devi, a homemaker in Noida, told IANS.

Distributors and shopkeepers selling Maggi noodles in the National Capital Territory said sales have dipped over the past week.

Union Food and Consumer Affairs Minister Ram Vilas Paswan on Wednesday defended the food safety watchdog FSSAI over the Maggi noodles controversy, and said if a company violated the standards, the regulator cannot be responsible for it.

The FSSAI has also sent samples for tests.

Also Read: Govt widens Maggi probe; tests noodle samples from all states
Bollywood superstar Amitabh Bachchan, who has been dragged into the Maggi noodles controversy because of his earlier association with the brand, said on Wednesday that he was yet to receive any legal notice but will extend his help for smooth legal proceedings.

Bachchan said he had stopped being the face of the brand two years ago.

The Centre for Science and Environment (CSE) on Wednesday welcomed the food authorities' initiative in testing processed food for contaminants like heavy metals.

Delhi-based businessman R.P.S. Kohli has started a petition change.org asking Nestle India and urging Union Health Minister J.P. Nadda to recall Maggi from the market till it is found "safe for consumption".

He said the petition has been signed by 20,000 people.
Earlier on Tuesday, in a statement, Nestle had said the company regularly monitors all its raw material for lead, including testing by accredited laboratories which have consistently shown levels in Maggi noodles to be within permissible limits. The Delhi government said in the statement that it has decided to initiate a case against the company for selling unsafe products and fine the company for misbranding of the product.
"Officials of Nestle will also be summoned by the Delhi government. The detailed and final report of the test/analysis is awaited and the government has decided to take further strict action in the case once it is received," it said. Delhi Health Minister Satyendra Jain said 10 in 13 samples of Maggi noodles sent for testing were found to have excess amount of lead.
In Haryana, Health Minister Anil Vij on Tuesday ordered testing of samples of Maggi noodles. Vij directed the health department director general to get samples of Maggi noodles from all districts tested. He said that if anything was found lacking in the samples, the Haryana government would ask for withdrawal of all stocks.
In Kerala, the state-owned Kerala State Civil Supplies Corporation (Supplyco) on Tuesday decided not to sell Maggi noodles at its 1,424 outlets across the state. Ordering an immediate halt to its sales, state Food Minister Anoop Jacob instructed officials to return the noodles to the supplier.
The minister's order, however, was not directed at banning the product in the state. In Bihar, the court of additional chief judicial magistrate Ramchandra Prasad directed that an FIR be lodged against officials of Nestle and Bollywood stars Amitabh Bachchan and Madhuri Dixit in Muzaffarpur's Kazi Mohammadpur police station, said petitioner advocate Sudhir Kumar Ojha.
On Monday, Ojha had filed a criminal case in the court of the chief judicial magistrate in Muzaffarpur. In his complaint, the petitioner said he purchased Maggi noodles on May 30 and fell ill after eating them. The central government had on Monday said its food safety watchdog has taken more samples of Maggi noodles across India for testing.
In response to a query on Madhuri Dixit being served notice by the Food and Drug Administration (FDA) of Uttarakhand for endorsing Maggi, consumer affairs department's additional secretary G. Gurucharan had said the brand ambassadors will also be liable if advertisements were found to be misleading.