Justice Dinesh Kumar Sharma, however, allowed Manish Sisodia to meet his ailing wife in custody for one day as per her convenience between 10 am and 5 pm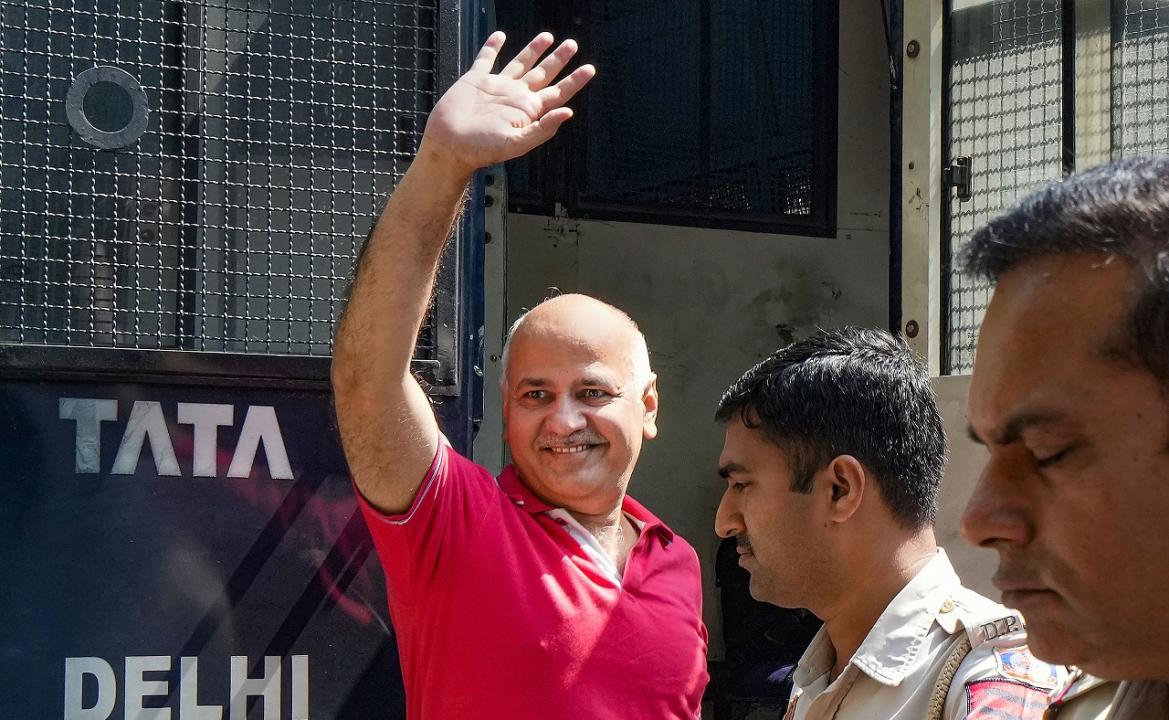 Manish Sisodia. Pic/PTI
The Delhi High Court on Monday refused to grant interim bail to AAP leader Manish Sisodia in a money laundering case arising from the alleged excise policy scam, reported news agency PTI.
According to PTI, Justice Dinesh Kumar Sharma, however, allowed Manish Sisodia to meet his ailing wife in custody for one day as per her convenience between 10 am and 5 pm.
ADVERTISEMENT
The former Delhi deputy chief minister had sought release on a temporary basis for six weeks on grounds that he was the sole caretaker of his ailing wife. His plea for regular bail in the matter is pending before the high court.
Sisodia, who was arrested on March 9, is currently in judicial custody in the case lodged by the ED.
The Enforcement Directorate (ED) had opposed the plea for interim bail on grounds of possibility of evidence tampering.
The ED lawyer has also claimed that Sisodia's wife has been suffering from such a medical condition for the last 20 years.
The Delhi government implemented the policy on November 17, 2021 but scrapped it at the end of September 2022 amid allegations of corruption.
On May 30, the court had dismissed the bail plea of Sisodia in the excise policy scam being probed by the CBI, saying he is an influential person and the allegations against him are very serious in nature.
In the CBI case, the high court has kept the interim bail plea pending for July.
On Friday, the Delhi High Court had allowed former Delhi Deputy Chief Minister Manish Sisodia to meet his ailing wife in police custody on June 3, between 10 am to 5 pm as per rule.
Former Delhi Deputy Chief Minister and AAP leader Manish Sisodia who was brought to his residence on Saturday were not able to meet his ailing wife as she got admitted to LNJP hospital ahead of Sisodia's arrival.
Sisodia recently moved an interim bail citing his wife's illness and sought six weeks' bail.
On Friday, Delhi HC while allowing Manish Sisodia to meet his wife under custody said, "He (Manish Sisodia) shall not interact with media, use a mobile phone or access the internet."
The court had further directed that the medical report be verified and the medical report of Sisodia's wife be furnished by Saturday evening positively.
The Court in order further added that Sisodia will not meet anyone except family members during this period.
(With inputs from PTI and ANI)