The Delhi High Court rejected Manish Sisodia's bail plea in the Central Bureau of Investigation (CBI) case alleging corruption in the implementation of the previous liquor policy in the national capital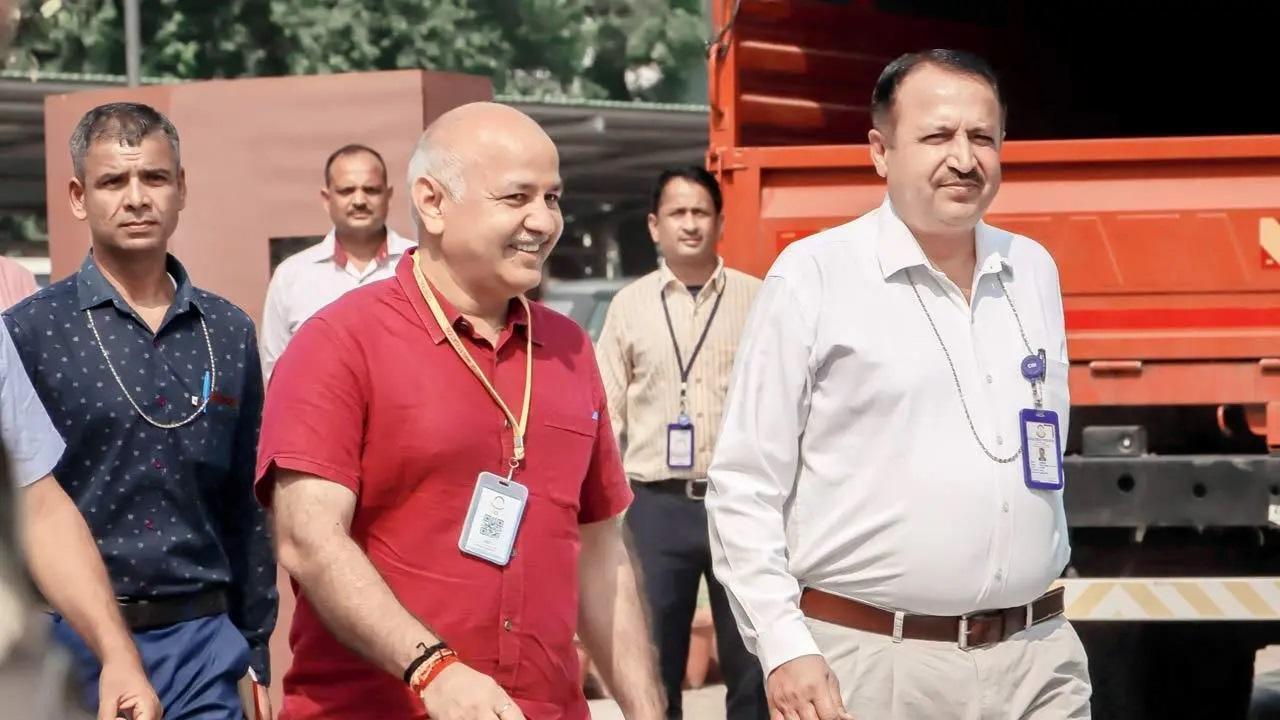 Manish Sisodia. File Pic
Former Delhi Deputy Chief Minister Manish Sisodia will move to Supreme Court against the Delhi High Court's rejection of his bail plea, informed the legal team of the Aam Aadmi Party (AAP) leader, reported news agency ANI.
The Delhi HC rejected his bail plea in the Central Bureau of Investigation (CBI) case alleging corruption in the implementation of the previous liquor policy in the national capital.
ADVERTISEMENT
The bench of Justice Dinesh Kumar Sharma denied bail to Sisodia and said that the AAP leader is a powerful person and there is the possibility of him influencing the witnesses.
The trial Court while dismissing Sisodia's bail plea said, "The court is not inclined to release him on bail at this stage of investigation of the case as his release may adversely affect the ongoing investigation and will also seriously hamper the progress".
Sisodia was arrested by the CBI on February 26, 2023 and is presently in Judicial custody. His bail plea was rejected by the trial Court on March 31.
According to the CBI, Sisodia had played the most important and vital role in the criminal conspiracy and he had been deeply involved in the formulation as well as the implementation of the said policy to ensure the achievement of the objectives of the said conspiracy.
"The payment of advance kickbacks of around Rs. 90-100 crores was meant for him and his other colleagues in the GNCTD and Rs. 20-30 crores out of the above are found to have been routed through the co-accused Vijay Nair, Abhishek Boinpally and approver Dinesh Arora and in turn, certain provisions of the excise policy were permitted to be tweaked and manipulated by the applicant to protect and preserve the interests of South liquor lobby and to ensure repayment of the kickbacks to the said lobby," stated CBI.
Sisodia was arrested by CBI and ED in an ongoing investigation of a case related to alleged irregularities in the framing and implementation of the excise policy of the Government of the National Capital Territory of Delhi.
Earlier, the trial court noted that the accused had joined the investigation of this case on two earlier occasions, but he had failed to provide satisfactory answers to most of the questions put to him during his examination and interrogation, thus, failing to legitimately explain the incriminating evidence which allegedly surfaced against him during the investigation.
(With inputs from ANI)