Earlier, appearing for RBI, Senior Advocate Parag Tripathi opposed the plea and said it's a statutory exercise and not a demonetisation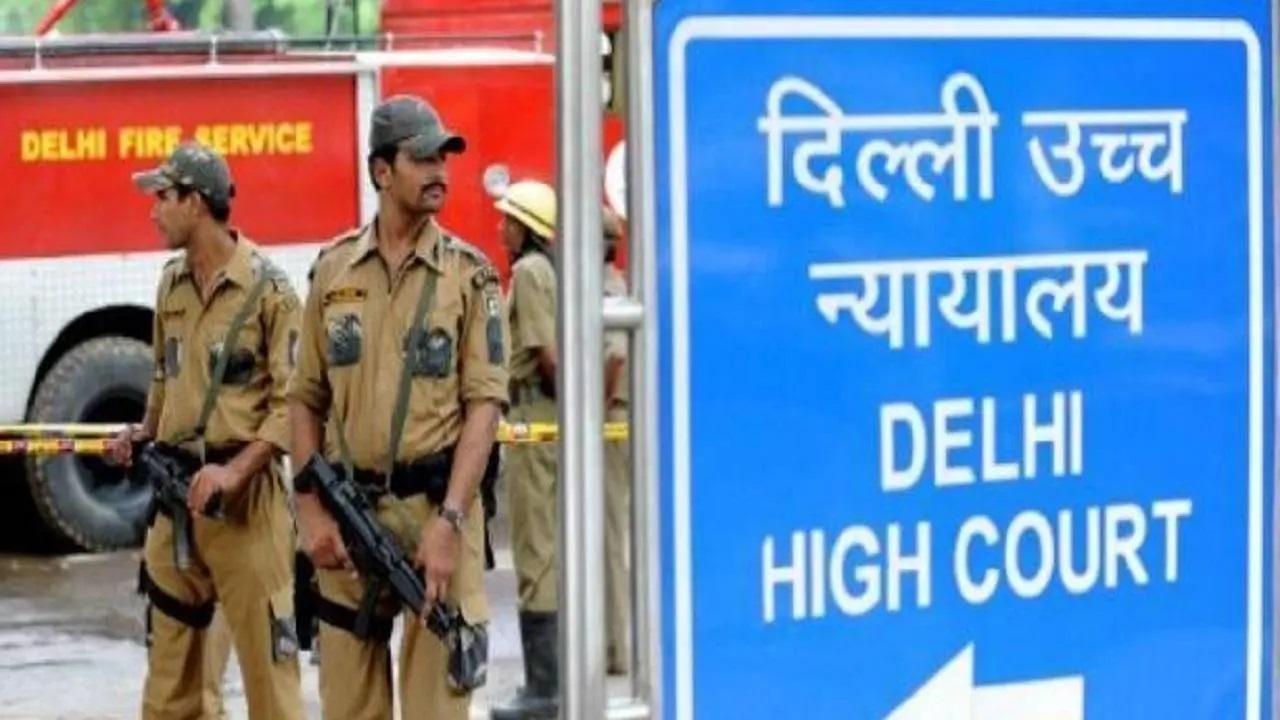 Delhi High Court. File Pic
Delhi High Court on Monday dismissed PIL challenging Reserve Bank of India and State Bank of India notifications, which permits the exchange of Rs 2,000 banknotes without obtaining any requisition slip and identity proof.
The plea had called the decision arbitrary, and irrational and offends Article 14 of the Constitution of India, hence, inoperative.
ADVERTISEMENT
The bench of Justice Satish Chander Sharma and Justice Subramonium Prasad on Monday passed the Judgement on the matter and decided to dismiss the plea.
Earlier, appearing for RBI, Senior Advocate Parag Tripathi opposed the plea and said it's a statutory exercise and not a demonetisation.
The plea was moved by BJP leader and Advocate Ashwini Kumar Upadhyay, who sought direction from the RBI and SBI to ensure that Rs. 2000 banknotes are deposited in respective bank accounts only so that no one could deposit the money in others' bank accounts and people having black money and disproportionate assets could be identified easily.
During arguements before the Court, petitioner Advocate Ashwini Upadhyay clarified that he has not challenged the notification as a whole only as far as it allowed the exchange of currency without any proof of identity.
The plea also prayed for a direction to the Centre to take appropriate steps against the black money and disproportionate asset holders in order to weed out corruption, and benami transaction and secure the fundamental rights of citizens.
The plea further stated that according to the RBI total value of Rs. 2000 banknotes in circulation has declined from Rs. 6.73 lakh crore to 3.62 lakh crore, which 3.11 lakh crore has been reached either in individual's locker otherwise has been hoarded by the separatists, terrorists, Maoists, drug smugglers, mining mafias and corrupt people.
Presently, the total population of India is 142 crore, the total number of families is 30 crore and 130 crores Indians have AADHAAR Card. It means every family has 3-4 AADHAAR cards. Similarly, the total number of accounts is 225 Crore and out of that 48 Crore are Jana Dhan accounts of BPL families. It means every family has a bank account it stated.
"Recently, it was announced by the Centre that every family has AADHAAR Card and Bank Account. Therefore, why RBI is permitted to exchange Rs. 2000 banknotes without obtaining identity proof? It is also necessary to state that 80 Crore BPL families receive free grains. It means 80 crore Indians rarely use Rs. 2,000 banknotes. Therefore, the petitioner also seeks direction from RBI and SBI to take steps to ensure that Rs. 2000 banknotes are deposited in a bank account only," the plea stated.
This story has been sourced from a third party syndicated feed, agencies. Mid-day accepts no responsibility or liability for its dependability, trustworthiness, reliability and data of the text. Mid-day management/mid-day.com reserves the sole right to alter, delete or remove (without notice) the content in its absolute discretion for any reason whatsoever.