The Congress party once again accuses Modi of protecting Gautam Adani; PM stays mum on the issue, but makes veiled attack on the Opposition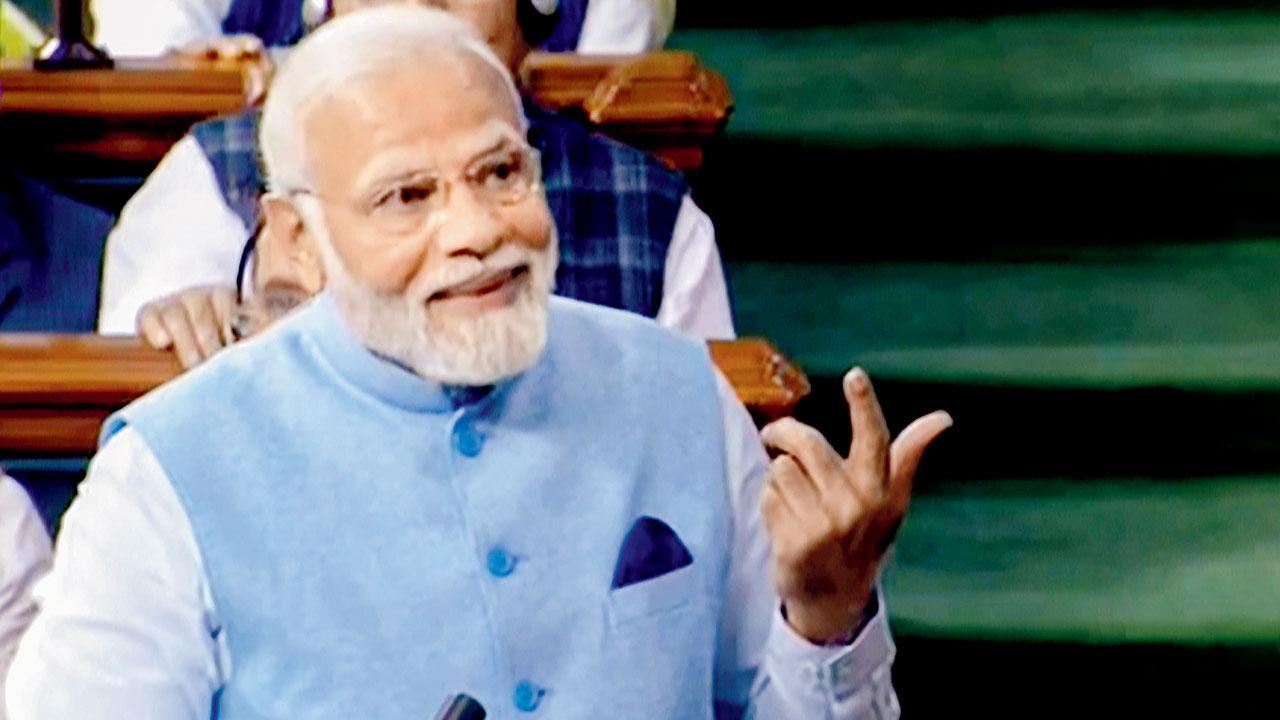 PM Narendra Modi speaks in the Lok Sabha, on Wednesday. Pic/PTI
The Congress on Wednesday strongly criticised the expunging of certain remarks by Rahul Gandhi in Parliament targeting Prime Minister Narendra Modi, and alleged that "democracy was cremated" in Lok Sabha.
Rahul Gandhi made these remarks in Lok Sabha on Tuesday. Congress general secretary in-charge communications Jairam Ramesh tweeted on Wednesday, "With the expunging of Rahul Gandhi's remarks on PM-linked Adani Maha Mega Scam, deMOcracy was cremated in the Lok Sabha. OM Shanti."
On Tuesday, Gandhi alleged that the meteoric rise in Gautam Adani's fortunes happened after the BJP came to power in 2014 and he rose from the 609th to the second spot in the global rich list. His remarks had drawn a sharp response from Treasury benches, with Law Minister Kiren Rijiju asking him not to level "wild allegations" and to furnish proof of his claims.
PM taunts the Oppn
Without mentioning the Opposition's protest against the Adani issue, Modi on Wednesday said in Lok Sabha that the world was looking at India with hope amid instability in some parts of the globe due to the once-in-a-century pandemic and conflicts.
Also Read: Opposition takes on PM Modi for 'not giving answers' on Adani issue
"But some people who are neck deep in frustration refuse to accept India's growth story. They cannot see the achievements of 140 crore Indians... People trust in Modi not due to newspaper headlines or TV visuals but due to my years of dedication in the service of the people," he added.
BJP members broke into chants of 'Modi, Modi' as the PM listed out the public welfare initiatives of his government. Opposition members raised the slogan of 'Adani, Adani' to counter them. Ramesh described the PM's reply in Parliament as diversionary and said there was not even a word on his "links" with his favourite "businessmen".
Yet no talk of probe: Rahul
Rahul, once again, on Wednesday accused Modi of protecting Gautam Adani, stating that the PM has neither ordered an inquiry into the allegations levelled against the industrialist nor answered questions of the Opposition. 
"I am not satisfied, but it reveals the truth. There was no talk of an inquiry. If he is not a friend, then he should have agreed to an inquiry. There was no probe into shell companies in defence sector and benami money is changing hands, but the prime minister did not say anything on that.
"This is a very big scam. He did not even say that. He (PM) is surely trying to protect him (Adani) and I understand this and there are reasons for it," he told reporters. Gandhi said this is an issue of national security and concerns the country's infrastructure, and the PM should have said that there will be a probe.
Kharge invokes Vajpayee's 'raj dharma' remark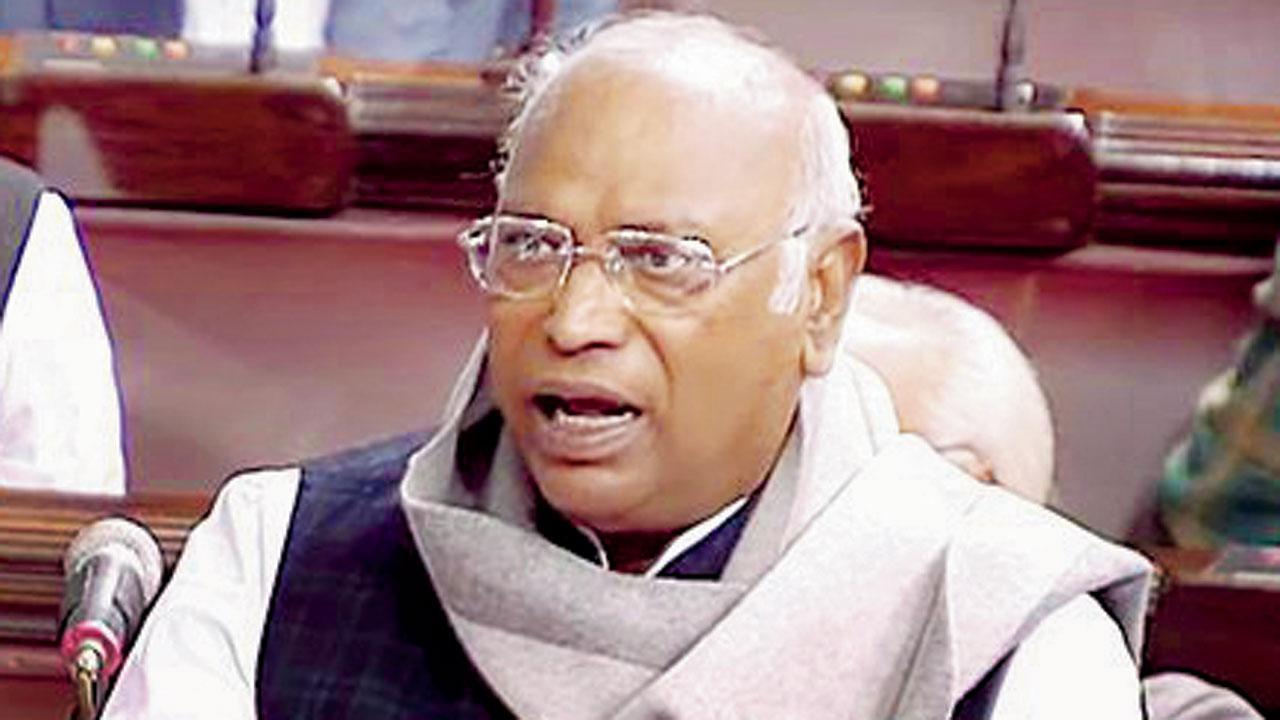 Leader of Opposition Mallikarjun Kharge invoked Atal Bihari Vajpayee's 'raj dharma' remark post the 2002 Gujarat riots, sparking a heated exchange with BJP members in Rajya Sabha. Kharge said, "I will quote AB Vajpayee ji. He said in Ahmedabad that India's image has been tarnished overseas due to the communal riots. I didn't say this. Atal Bihari ji said this. With what face will I go abroad. Raj dharma has not been followed." BJP leaders, including Piyush Goyal and Nirmala Sitharaman, accused Kharge of quoting the former PM "partly to suit their convenience".
This story has been sourced from a third party syndicated feed, agencies. Mid-day accepts no responsibility or liability for its dependability, trustworthiness, reliability and data of the text. Mid-day management/mid-day.com reserves the sole right to alter, delete or remove (without notice) the content in its absolute discretion for any reason whatsoever