Seen on the Indian silver screen after a hiatus, Chunky Pandey who plays a don in the movie Paying Guest, says he would have become a baker if not an actor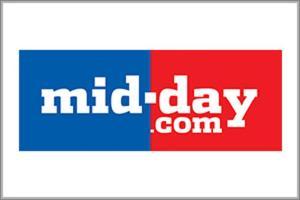 Seen on the Indian silver screen after a hiatus, Chunky Pandey who plays a don in the movie Paying Guest, says he would have become a baker if not an actoru00a0

Chunky's Thought For Foodu00a0
u00a0
If I don't get non-vegetarian food: I bite my thumb for meat. I love non-vegetarian but nine days of the year I am vegetarian because of Navratri. I even keep roza and I also keep two days of Lent because I love food so much, the days of abstinence are important.u00a0u00a0
I can be up anytime from: Seven to eight. I am a very light sleeper and a very early riser.
u00a0u00a0
I begin my day with: Coconut water, soaked almonds and a juice made of dates and saunf followed by porridge.u00a0
ADVERTISEMENT
I eat a light lunch: From my Mom's clinic. It's very healthy the boiled food that comes to me. It's normally a vegetarian dabba but sometimes I get grilled chicken. It's got sprouts, lauki, paneer and a lot of nice vegetables. Everything is grilled or baked. There are chapattis made of whole grain and no rice. I am like a South Indian when it comes to rice I love it; eating chapatti is a torture for me.u00a0
A must have for lunch is: A lot of fresh vegetables.
I have a sweet tooth: Therefore I stay away from desserts. My favourite in Indian sweets is Shahi Tukda. I love the fudge from Cooper's in Lonavala, coconut chikki and bebinca from Goa.u00a0u00a0
My Sunday lunch: Comes from outside butter chicken, Chinese et al. I experiment and feast every Sunday.u00a0
Normally my dinner: Is at a restaurant. Even if I am at home, I am not very disciplined at dinner time. I gorge on rice and thereafter stay up till very late. I love a good chicken curry or mutton curry with rice.u00a0u00a0
In vegetarian fare: Gujarati food is the best.u00a0
I keep sipping on: Green tea throughout the day.u00a0u00a0
Before going to bed: At times, I have Natural ice cream or fat free yogurt.u00a0u00a0
My fitness regime: I swim about a kilometre and a half everyday and if I get the chance I try and cycle. I walk a lot.u00a0u00a0
Between lunch and dinner: I have lots of fruits or whole wheat bread sandwich or a diet Pepsi.
Varan bhaat has a childhood memory for me: My maid, Hirabai she brought me up would give me varan bhaat with fried pomfret. I can still remember the taste, the smell, it will never go.u00a0u00a0
I always carry: A lot of walnuts, dry fruits, green tea and fruits.u00a0u00a0
I love: Oranges and citrus fruits, litchis and mangoes. Aamras puri is my all time favourite but it is fattening.
In my fridge you will always find: Chilled beer.u00a0u00a0
My favourite restaurants: Sheetal for Indian, China Gate and China Garden for Chinese food, Olive and Cafu00e9 Basilico for Italian.u00a0u00a0
In my family, my favourite cook is: My brother Chikki. He is an extraordinary cook, His food is fattening but very tasty. He makes an excellent mutton curry.u00a0u00a0
I can make: Very good cakes. I need a recipe book but I am a baker. In my childhood, I would bake.u00a0u00a0
My best dining friends: Sanjay Kapoor, he loves food. Nikhil Kapoor, he does voiceovers, both his wife and he are foodies. We love experimenting with new restaurants.u00a0u00a0
My comfort food is: Khichdi.u00a0u00a0
My best holiday dining experience: Jaya in New York serves excellent Thai food. I have never eaten such Thai food anywhere, not even Thailand.u00a0u00a0
In foodstuff I can't resist buying: Sugarcane juice. I am addicted to vada pavs. I love Indian junk food. I feel guilty after eating beef or pork by mistake. It makes me feel as if I have hurt mine and another's religion.u00a0u00a0
My idea of a romantic meal: A girl paying the bill. I swear, it's true.u00a0u00a0
My favourite restaurants abroad: Carnivore in Nairobi . In Kenya there is a place called Tamarind where you get all kinds of sea food. In London I like Nobu, in New York , Jaya of course. In Japanese cuisine I love black cod in sauce. My all time favourite fish is salmon.u00a0u00a0
In Mumbai my favourite restaurant: China Garden it's very emotional for us because all our birthdays and anniversaries are celebrated there. I love going to Olive, I love the atmosphere and the pomfret baked in rock salt. For vegetarian food I order from Aaram restaurant or I go for thali to Rajdhani, They told me, "Don't come back Mr Pandey."u00a0
My favourite cuisines are: Gujarati, Kutchi and Mughlai. I have travelled the whole world but my palate is very Indian.u00a0
u00a0
My favourite spice is: Elaichi.u00a0
My favourite kitchen appliance is: Microwave.u00a0u00a0
My favourite beverage: Nimbu pani.u00a0u00a0
My favourite poison: Draft beer.
I am a diehard desert person: I love modaks; I can eat 300 of them.u00a0u00a0
I feel I am like: An aloo, I fit in everywhere.u00a0u00a0

Food on the sets of Shortkut: Was brilliant because Anil Kapoor is a great producer. Most of the film was shot in Thailand and the food was very memorable. The co-producer was Rajat Rawal, who loves food as well, as does Akshaye Khanna. The food would come from different restaurants everyday. Anil had a great cook flown in from India for anyone who missed Indian food.u00a0u00a0u00a0u00a0

Chunky's favourite recipe

Dark Chocolate Cakeu00a0u00a0u00a0
Ingredients
2 tbsp cocoa powderu00a0
1 cup plain flour (maida)u00a0
1 tsp baking powderu00a0
1/2 tsp soda bi-carbonateu00a0
1/2 can (400 grams for full can) condensed milku00a0
1/2 cup melted butter
1 tsp vanilla essence

Method
Sift the cocoa powder, flour, baking powder and soda bi-carbonate.
Combine all the ingredients together with 1/2 cup (100 ml) of water in a bowl and mix well using a whisk.u00a0
Pour this mixture into a greased 150 mm (6") diameter baking tin.u00a0
Bake in a pre-heated oven at 180u00b0C (360u00b0F) for 20 minutes or till a knife inserted into the cake comes out clean.u00a0u00a0
Remove out of the mould and cool on a wire rack.
Cut into 1" squares and serve.