The death toll has increased to 5,31,874 with two more fatalities, the data stated. The Covid-19 case tally was recorded at 4.49 crore (4,49,91,143), it said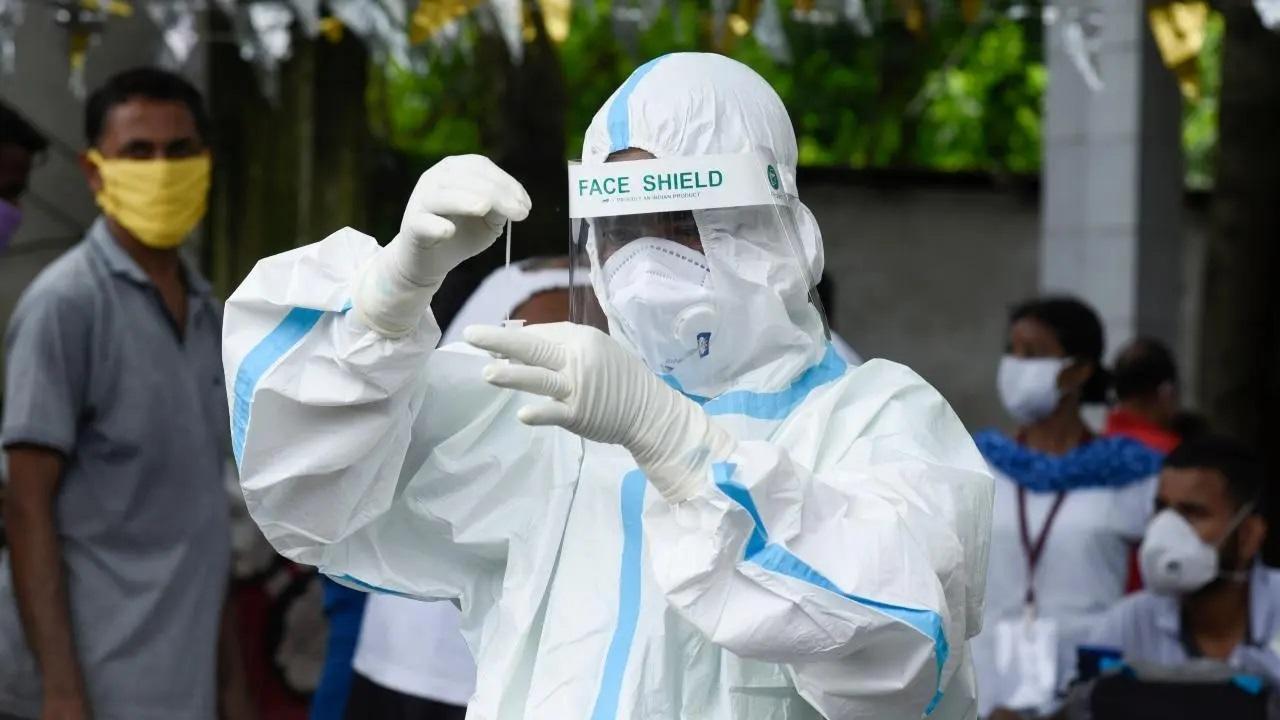 File Pic
India has logged 267 new coronavirus infections while the active cases have decreased to 3,736 from 3,925, according to the Union health ministry data updated on Friday.
According to news agency PTI, the death toll has increased to 5,31,874 with two more fatalities, the data stated. The Covid-19 case tally was recorded at 4.49 crore (4,49,91,143), it said.
ADVERTISEMENT
The active cases now comprises 0.01 per cent of the total infections, while the national Covid-19 recovery rate has been recorded at 98.81 per cent, according to the health ministry website
The number of people who have recuperated from the disease surged to 4,44,55,533, while the case fatality rate was recorded at 1.18 per cent.
According to the ministry's website, 220.66 crore doses of Covid-19 vaccines have been administered in the country so far under the nationwide Covid-19 vaccination drive.
Meanwhile, Maharashtra on Thursday reported 36 new Covid-19 cases, taking the overall tally to 81,69,294, while no fresh death linked to the infection was registered in the state, said the state health department. The death toll remained unchanged at 1,48,552.
According to a state health department bulletin, 5,001 coronavirus tests were conducted in the last 24 hours, pushing up their cumulative count to 8,71,89,183.
The Mumbai administrative circle reported the highest 24 cases followed by six in the Pune circle, two each in Kolhapur and Nagpur, and one each in Nashik and Akola circles, it said.
An administrative circle consists of multiple districts.
Mumbai city recorded 14 cases, taking the total tally to 11,62,879, while the death toll remained static at 19,772, said the bulletin.
Since January 1, 2023, as many as 122 Covid-19-related deaths have been recorded in the state, and 72.95 per cent of these have occurred in individuals above 60 years of age, while 84 per cent of the deceased had comorbidities (more than one disease or health condition), said the bulletin.
As per the department, Maharashtra logged 223 infections between May 26 and June 1 as compared to 415 from May 19 to May 25.
It said 55 patients recovered from the respiratory illness in the past 24 hours, taking their cumulative count to 80,20,519 and leaving the state with 242 active cases.
Maharashtra's recovery rate of Covid-19 patients was 98.18 per cent, while the case fatality rate stood at 1.81 per cent.