With the fresh infections, India's Covid-19 tally rose to 4.47 crore (4,47,22,605). The death toll climbed to 5,30,881 with five deaths, the data stated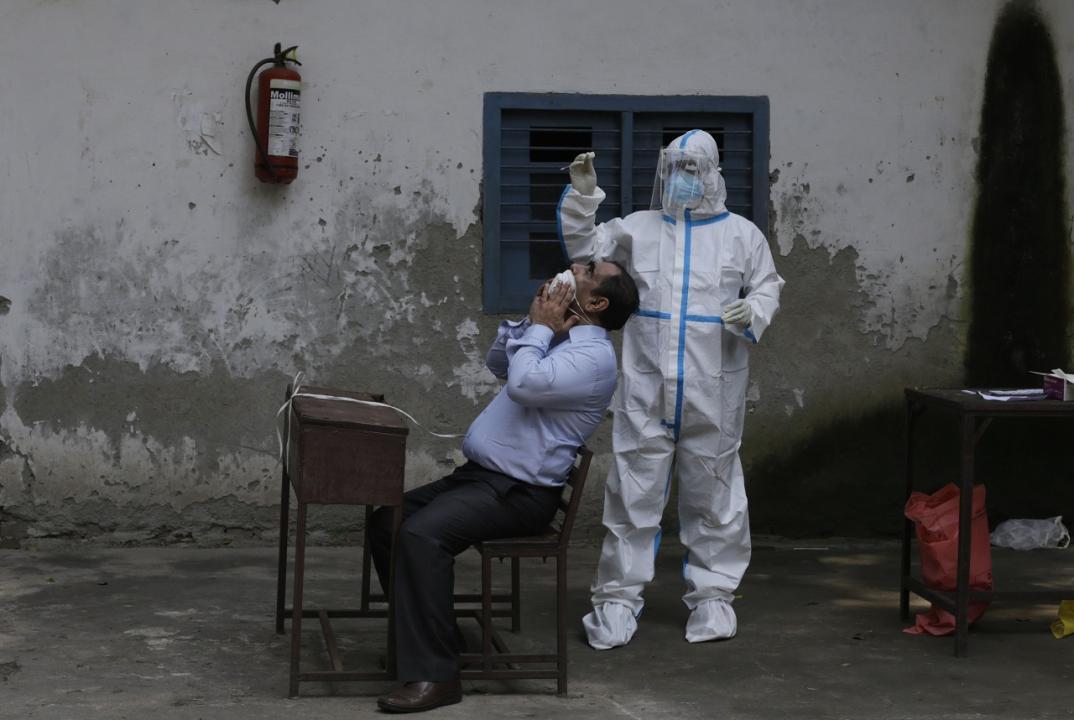 A health worker collects a swab sample for Covid-19 test. File Pic
India on Sunday recorded a single-day jump of 3,824 Covid-19 infections, the biggest in 184 days, while the number of active cases increased to 18,389, according to Union health ministry data.
According to news agency PTI, with the fresh infections, India's Covid-19 tally rose to 4.47 crore (4,47,22,605). The death toll climbed to 5,30,881 with five deaths, the data stated.
ADVERTISEMENT
One death each was reported from Delhi, Haryana, Kerala and Rajasthan in a span of 24 hours and one was reconciled by Kerala.
At 18,389, the active cases comprise 0.04 per cent of the total infections. The national Covid-19 recovery rate was recorded at 98.77 per cent, according to the health ministry website.
The daily positivity rate stood at 2.87 per cent and the weekly positivity rate at 2.24 per cent.
Also Read: As Covid-19 cases rise, Tamil Nadu makes wearing face mask mandatory in hospitals from April 1
The number of people who have recuperated from the disease surged to 4,41,73,335, while the case fatality rate was recorded at 1.19 per cent.
According to the ministry's website, 220.66 crore doses of Covid-19 vaccine have been administered so far under the nationwide vaccination drive.
Meanwhile, Maharashtra on Saturday recorded 669 Covid-19 cases, which took the state's tally to 81,44,780, while the death toll stood unchanged at 1,48,441. Mumbai metropolitan region recorded 347 cases, including 189 in the metropolis, while 60 cases were detected in Pune.
The recovery count increased by 435 in the last 24 hours to touch 79,93,015, leaving the state with an active tally of 3,324 cases.
As per state health department data, the fatality rate in the state is 1.82 per cent, while 8,66,36,507 coronavirus tests have been carried out so far, including 9,774 in the last 24 hours.
(With inputs from PTI)