While presenting the Budget 2023, Finance minister Nirmala Sitharaman said that the capital outlay was fixed for 2023-24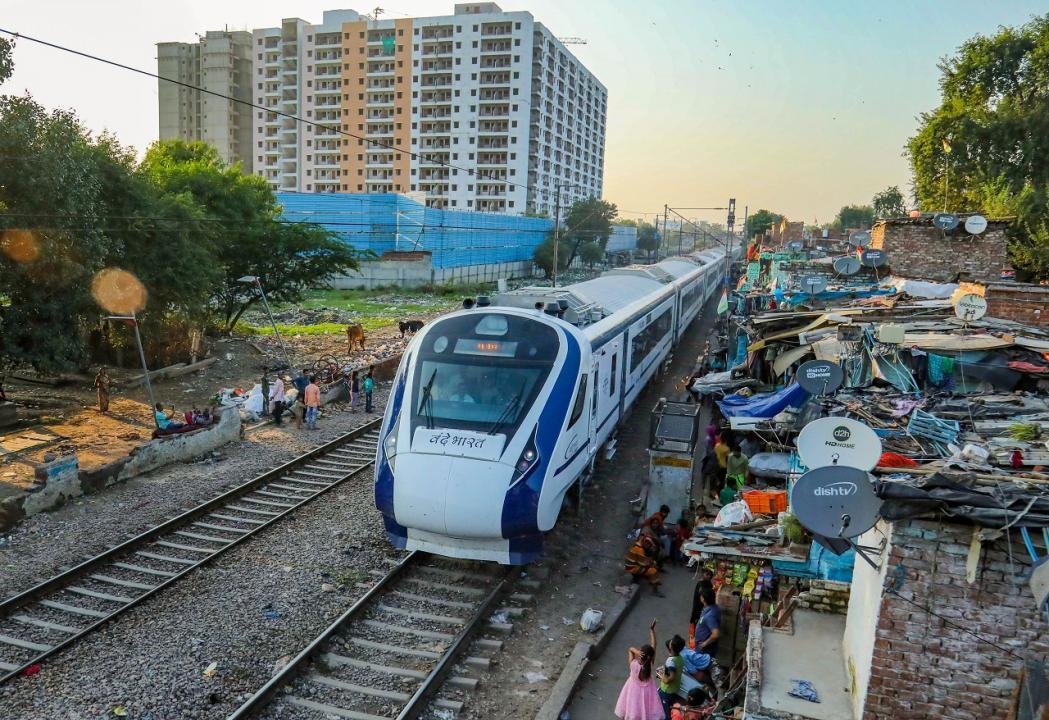 Representative Image. Pic/PTI
The government on Wednesday said that a capital outlay of Rs 2.4 lakh crore has been provided for railways, which is the highest-ever allocation since 2013-14.
While presenting the Budget 2023, Finance minister Nirmala Sitharaman said that the capital outlay was fixed for 2023-24.
This budgeted outlay for the railways, Sitharaman told Parliament, is the highest ever and nine times of what it was in 2013.
Also Read: Key highlights of Union Budget 2023: Govt to spend Rs 10,000 cr per year for urban infra development fund
Here are the key highlights of the Railway Budget 2023:
A capital outlay of Rs 2.40 lakh crores has been provided for the Railways. This is the highest ever outlay and about nine times the outlay made in 2013-2014, said Finance Minister Nirmala Sitharaman.
Overall, the government proposed to increase capital expenditure outlay by 33 per cent to Rs 10 lakh crore in 2023-24, which would be 3.3 per cent of the GDP, said Union finance minister Nirmala Sitharaman.
"(This overall outlay) would be 3.3 per cent of GDP, almost three times the outlay made in 2019-20. With the substantial increase, it is central to government's efforts to enhance growth potential and job creation, the crowd in private investments and provides a cushion against global headwinds," Sitharaman said in her Budget speech.
The Economic Survey on January 31 has said that the next 10 years will see a very high level of capital expenditure in the railway sector as capacity growth has to be accelerated, so that by 2030 it is ahead of demand.
Up to 2014, capex on railway was barely Rs 45,980 crore per annum and consequently, the railway was charecterised by high levels of inefficiency and highly congested routes unable to meet the growing demand.
As more projects are taken on hand and several sources of capital funding are developed, capex will increase further in coming years and the railway system will actually emerge as an engine of national growth.