This initiative will help to reduce the heat inside the world-famous Ajanta caves for the convenience of visitors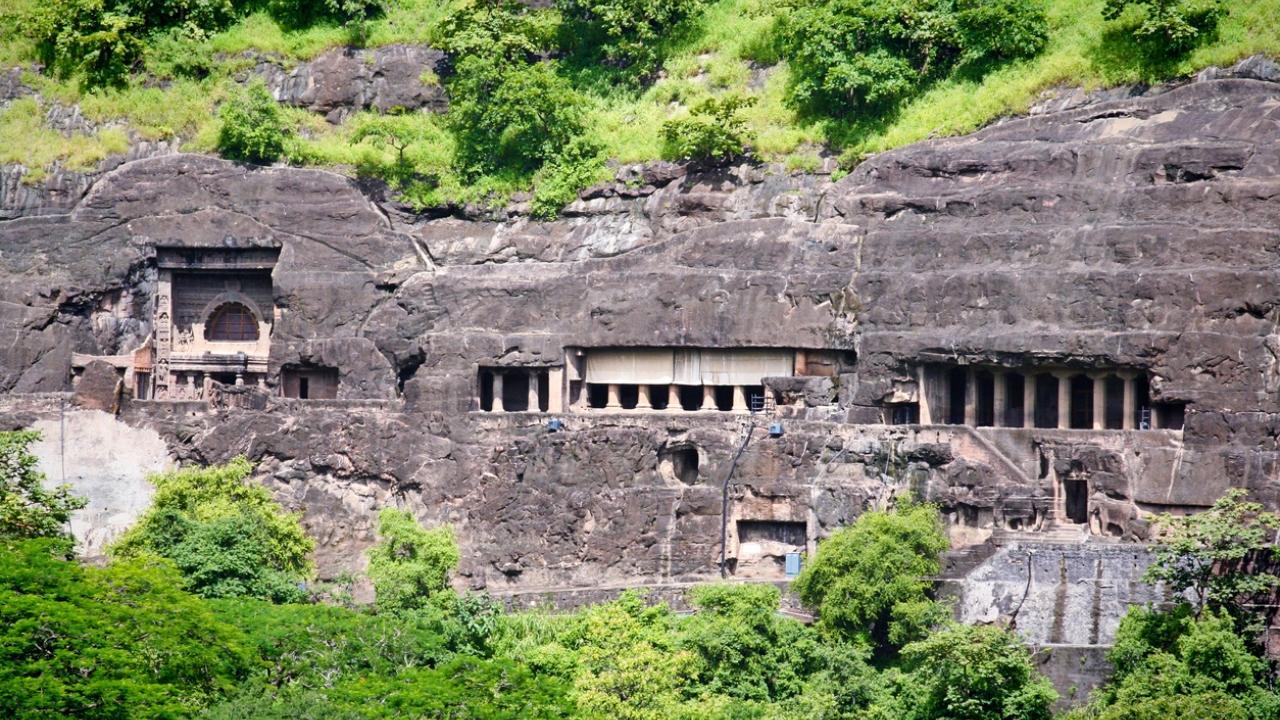 Representative image/iStock
Around 295 old conventional lights in Maharashtra's Ajanta caves are now being replaced with new cooler lights in order to reduce the heat, said Archaeological Survey of India (ASI) officials.
This initiative will help to reduce the heat inside the world-famous Ajanta caves for the convenience of visitors.
ADVERTISEMENT
The cluster of Ajanta caves, located in Aurangabad includes some caves famous for the paintings and the others having rock sculptures.
"The lights were earlier changed in 2002. The newly procured lights are cooler than the older ones and generate less heat. Therefore, the work to change the lights in the caves having rock sculptures has been undertaken," the ASI official said.
The official added that 12-13 caves in the Ajanta caves are covered under this work. Out of the 295 lights, so far, 135 lights have been replaced and 160 more will be changed.
"We already have optical fibre lights in the caves having paintings and they do not generate heat inside the premises," the ASI official said.
The official added that some other development works in the cave premises have also been completed.
Besides replacing the lights, the official have put up shades in open spaces of the premises for the convenience of tourists during the summer season.
"Two bio-toilets have also been installed in the premises for tourists," he added. Will you take intranasal vaccine as a precautionary dose?