The protesters staged a road blockade on the Udgir-Nilanga road in Latur district of Maharashtra and also demanded that benefits of crop insurance be given to affected farmers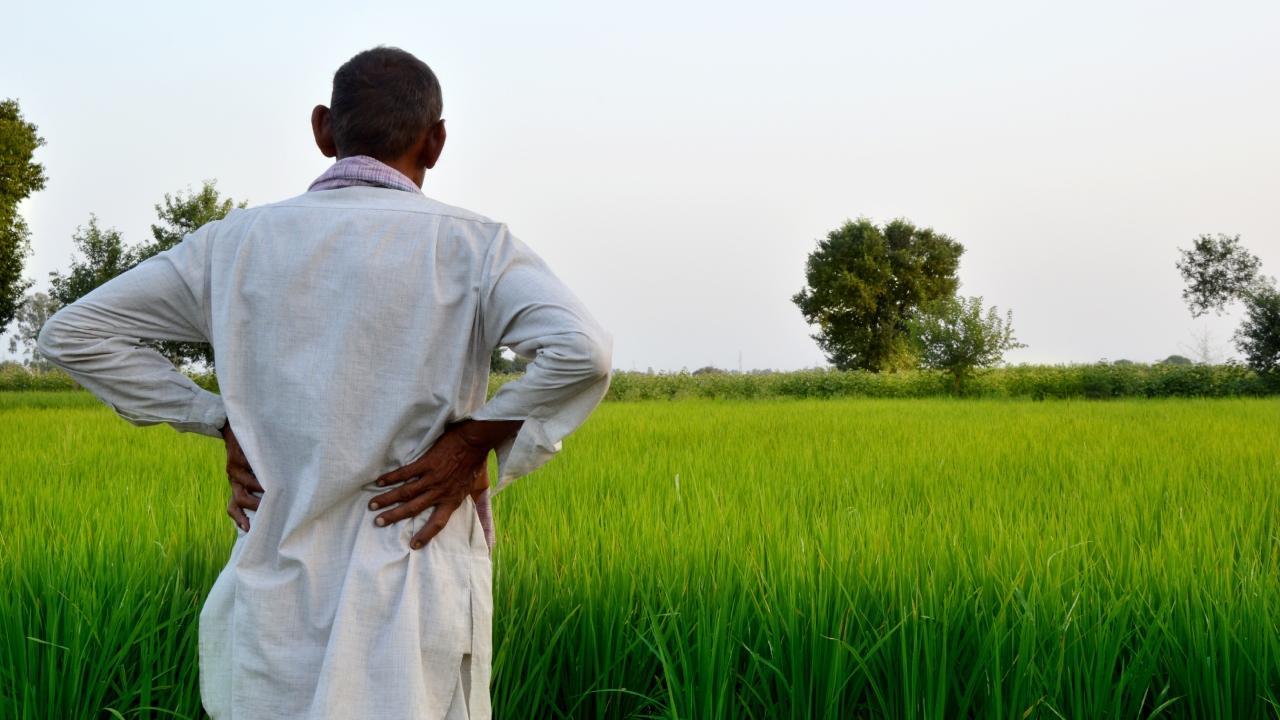 Representational Pic/File/iStock
Listen to this article
Maharashtra: Farmers stage protest in Latur district for various demands
x
Shetkari Sanghatana activists on Tuesday staged a protest in Latur district of Maharashtra demanding the government declare the natural calamity because of the wilting of Kharif crops in the absence of rains, reported the PTI.
The protesters staged a road blockade on the Udgir-Nilanga road in Latur district of Maharashtra and also demanded that benefits of crop insurance be given to affected farmers, the news agency reported.
ADVERTISEMENT
The protesters urged the government to order banks to stop the recovery of crop loans from farmers. They demanded an uninterrupted supply of electricity for 12 hours every day.
Following the protest, a memorandum was submitted to government officials by local leaders of Shetkari Sanghatana, according to the PTI.
Meanwhile, According to a PTI report on August 30, the farmers in central Maharashtra's Latur district were facing a crisis due to a severe rainfall deficiency in August. The agriculture department has also received several complaints about substandard soybean seeds, officials said, according to the PTI.
As August witnessed a long dry spell, crops are withering in many places, local sources said, reported the PTI.
As many as 368 farmers have complained to the agriculture department that the soybean seeds distributed to them did not germinate. Most of these farmers are from Ausa and Nilanga tehsils in Latur district, said an official, as per the PTI.
"So far 368 complaints regarding soybean not germinating have been received. Panchanama (spot inspection) of 342 places was conducted and 28 farmers were given new seeds. The rest of the panchanamas will be completed soon, " district superintendent agriculture officer Shivsamb Ladke told the PTI.
In some cases farmers complained that they could not irrigate the fields using water from wells and borewells as the transformers of the Maharashtra State Electricity Distribution Company Limited (MSEDCL) were not working and the power supply was erratic, according to the PTI.
Farmer and activist Sudhir Salunkhe claimed that four transformers in Panchincholi and Anandwadi area burnt and farmers get electricity supply only for eight hours a day, reported the PTI.
(with PTI inputs)
"Exciting news! Mid-day is now on WhatsApp Channels

Subscribe today by clicking the link and stay updated with the latest news!"
Click here! Do you have a fixed sleep-wake cycle?