A case was registered against the accused under the Narcotic Drugs and Psychotropic Substances Act, 1985 Act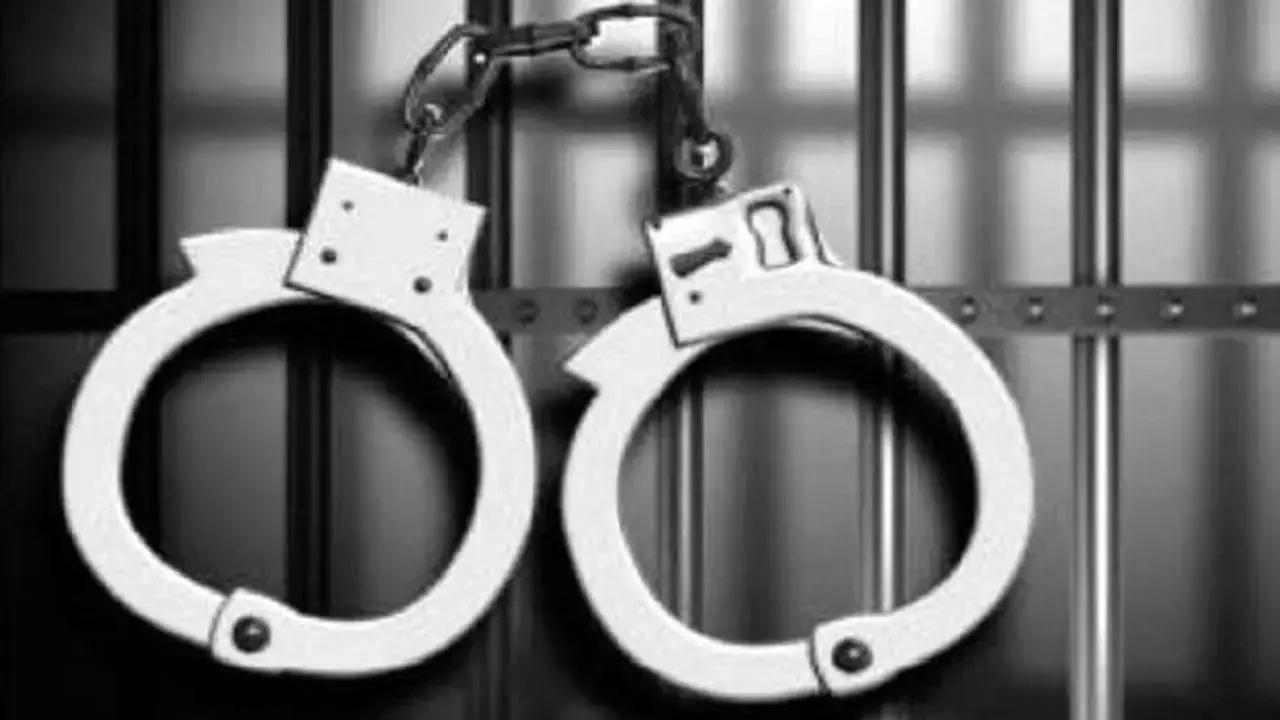 Representational Pic
The Narcotics Cell of Pune Customs in Maharashtra on Wednesday arrested four people and seized over 1 kg of the drug worth Rs 5 crore in two separate cases, officials told the ANI.
"The interception of one vehicle at a toll plaza near Pune led to the seizure of 850g, and a later follow-up seizure near Lonavala resulted in the confiscation of a further 200g," officials said.
ADVERTISEMENT
"Four individuals have been arrested and 1kg of Methamphetamine with an estimated market value of Rs 5 crore has been seized by the Narcotics Cell of Pune Customs in connection with a drug trafficking racket," they added, reported the ANI.
A case was registered against the accused under the Narcotic Drugs and Psychotropic Substances Act, 1985 Act.
Further investigation is underway.
Earlier on May 27, the Anti-Narcotics Cell of Worli Unit arrested a Nigerian drug peddler from near Mumbai's Mahim Railway Station and seized methamphetamine drugs worth Rs 22 lakh from his possession.
Earlier, Drugs worth over Rs 1,500 crore were destroyed  by the Customs department at an incineration facility in Mumbai on May 26, stated the officials, according to a PTI report.
The Mumbai Customs Zone-III burnt down the narcotic substances at the Mumbai Waste Management Limited at Taloja in Navi Mumbai, officials had earlier told the PTI. 
The destroyed drugs included 9 kg of high-purity cocaine and 198 kg of methamphetamine (meth) which were seized by the Directorate of Revenue Intelligence in Vashi, Navi Mumbai, from a fruit consignment in October 2022, the official said.
This was one of the biggest seizures of cocaine and methamphetamine and would have fetched Rs 1,476 crore in the illicit drug market, he said. Party drug MDMA, mandrax and ganja seized in various parts of Mumbai and its neighbouring areas were also destroyed, he said.
In a similar operation in April, the Mumbai Police had destroyed a huge quantity of drugs that was seized during different operations in the city. 
According to the Mumbai Police, the Anti-Narcotics Cell of the Mumbai Crime Branch had seized huge quantities of drugs during major operations and drives against drugs peddling in the city.
The police had said that the Anti-Narcotics Cell of the Mumbai Police successfully destroyed the drugs valuing around Rs 12 crore in the market. The drugs were destroyed at a waste management unit in Raigad area.
(with PTI/ANI inputs) Will the newly created special police commissioner post help Mumbai with better policing?