Currently, Bharatiya Janata Party's (BJP) Pritam Munde, the daughter of late BJP veteran Gopinath Munde and cousin of Dhananjay Munde, is the Lok Sabha member from Beed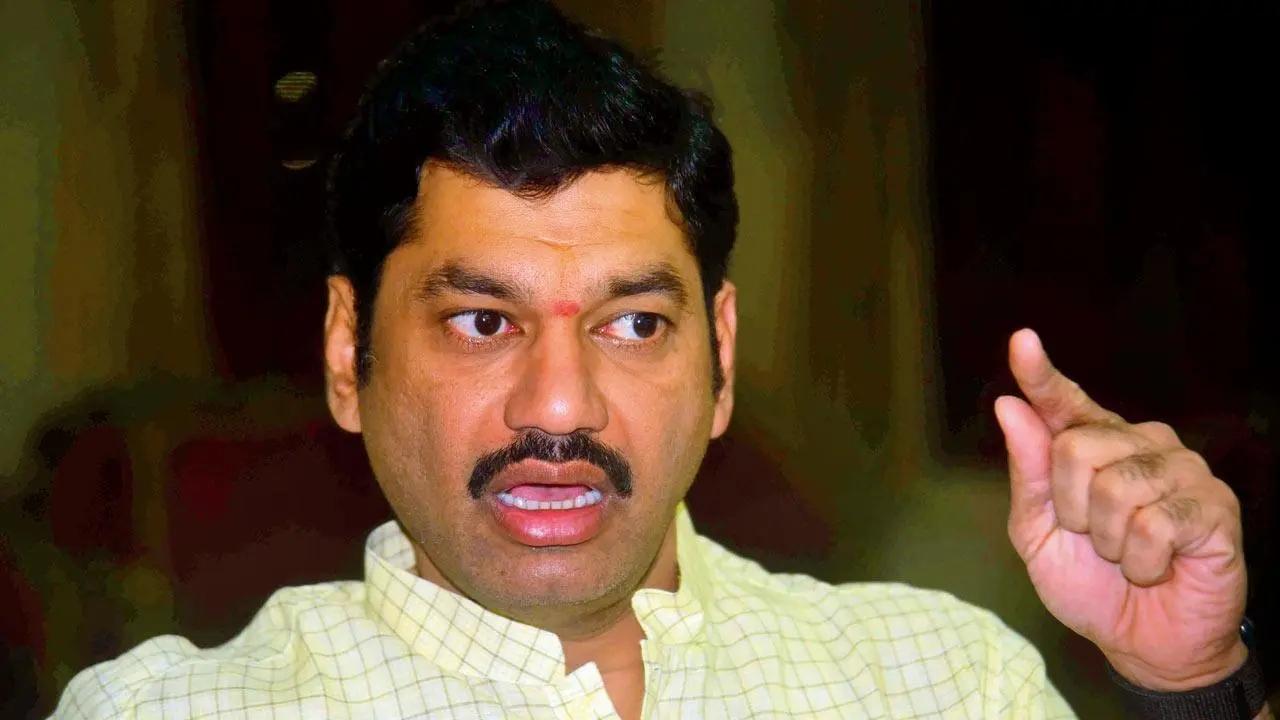 Dhananjay Munde. File Pic
Nationalist Congress Party (NCP) leader and former Maharashtra minister Dhananjay Munde has said there has been no decision on his candidature for the general elections due next year, but expressed confidence that the NCP will win the Beed Lok Sabha seat, reported the PTI.
Currently, Bharatiya Janata Party's (BJP) Pritam Munde, the daughter of late BJP veteran Gopinath Munde and cousin of Dhananjay Munde, is the Lok Sabha member from Beed.
ADVERTISEMENT
In the 2019 Maharashtra Assembly polls, the NCP leader defeated his cousin and Gopinath Munde's daughter Pankaja Munde from Parli seat in Beed district.
Speaking to reporters in Beed on Sunday, Dhananjay Munde said, "For me, Beed Lok Sabha (seat) or Delhi is still very far. First we have the Lok Sabha and then the state Assembly polls (also due in later half of 2024). We are confident that the NCP will win the Beed Lok Sabha seat," reported the PTI.
"But, as far as talks about my candidature, my party has not spoken anything to me," he said.
The NCP leader said for him, Delhi is 20-25 years away.
He said the NCP has stood against all odds and made Beed district as its strong "fortress".
Political parties in Maharashtra have been gearing up for the Lok Sabha elections to be held next year. 
Meanwhile, last week, amid reports that Maharashtra Chief Minister Eknath Shinde-led Shiv Sena plans to stake claim to 22 out of the total 48 Lok Sabha seats in the state in the next year's general elections, senior BJP leader and minister Sudhir Mungantiwar on Friday said seat-sharing talks between the two ruling allies are yet to be held, reported the PTI.
When asked about reports that the Bharatiya Janata Party (BJP), which shares power with the Shinde-led Sena in the state, is in no mood to accept the demands of its ally on the Lok Sabha seats, Mungantiwar had maintained that no BJP leader has said that Shinde's demands will not be accepted, as per the PTI.
Talking to reporters at the Raj Bhavan in Mumbai, the Culture Minister had last week said, "No formula for seat sharing has been decided as yet." Should housing societies be more cautious with their elevators and sewer lines?