With 315 patients discharged during the day, the cumulative count of recoveries in the state rose to 79,67,629, leaving the state with 3,641 active cases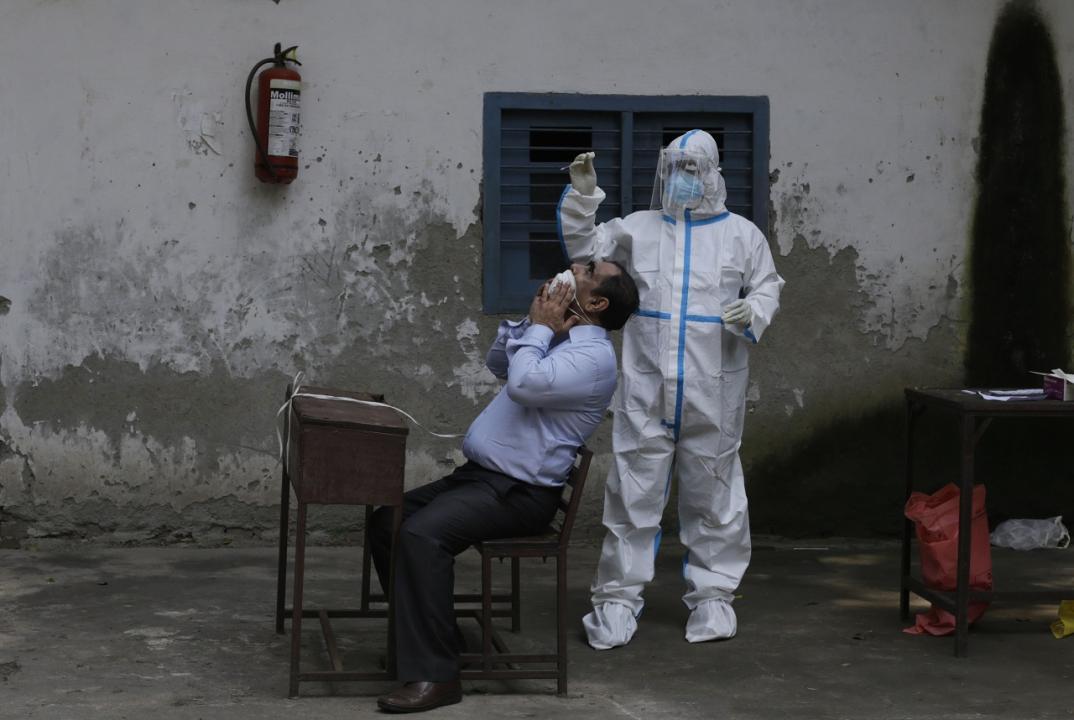 A health worker collects a swab sample for Covid-19 test. File Pic
Maharashtra on Monday reported 256 new Covid-19 cases and two fatalities, taking the tally to 81,19,601 and the toll to 1,48,331, the state health department said.
Of the 256 cases, the highest 108 were reported from the Mumbai circle and 67 from the Pune circle. Nashik (35), Nagpur (17), Kolhapur (15), Aurangabad (3) and Latur (6) circles reported less than 50 new cases.
With 315 patients discharged during the day, the cumulative count of recoveries in the state rose to 79,67,629, leaving the state with 3,641 active cases, the department said in a statement.
Also Read: UN secretary-general Antonio Guterres calls for efforts to close gaps to end Covid-19
The two Covid-19 fatalities were reported from Mumbai and Raigad.
The case recovery rate in Maharashtra stands at 98.13 per cent and the fatality rate at 1.82 per cent.
So far, 8,46,98,385 coronavirus tests have been conducted in the state, as per official data.