The paper describing the new species was published recently in the Journal of Herpetology, an international publication of the Society for the Study of Amphibians and Reptiles, USA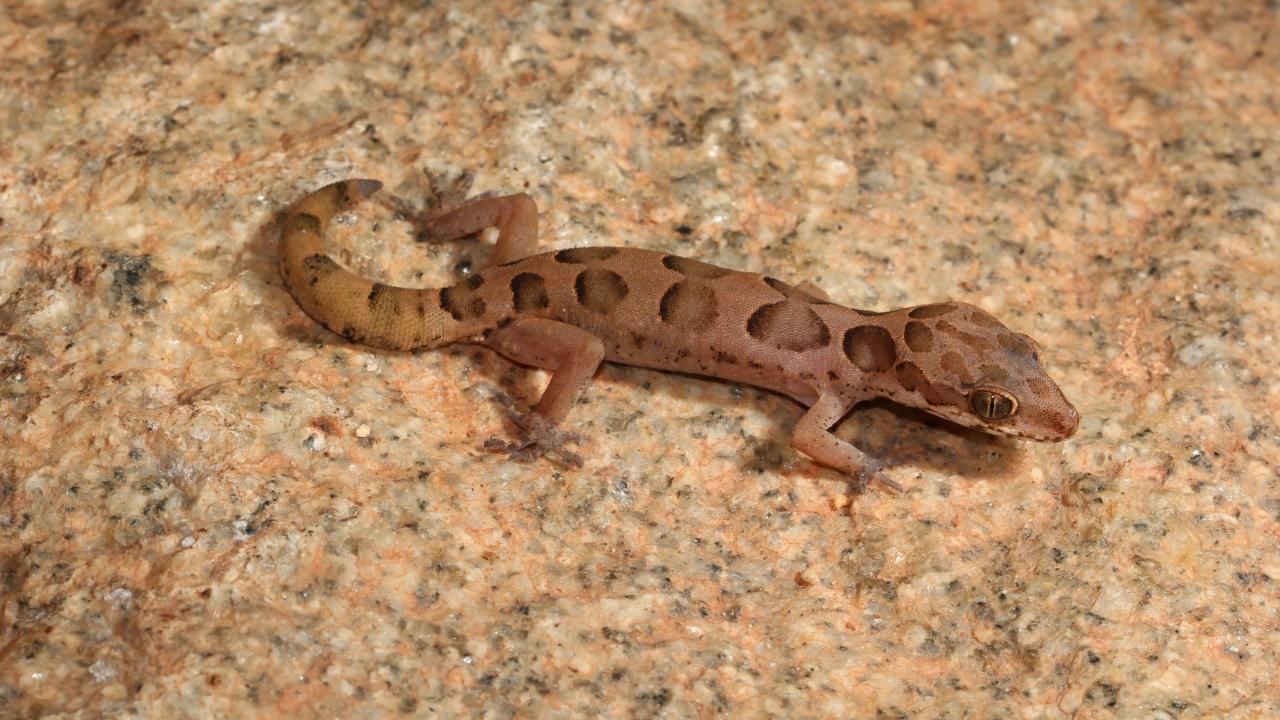 The new species of bent-toed gecko was discovered from northern Kerala
The Maharashtra based researchers who have been researching on lesser known animal species have now discovered a new species of bent-toed gecko from northern Kerala. 
The paper describing the new species was published recently in the Journal of Herpetology, an international publication of the Society for the Study of Amphibians and Reptiles, USA. 
ADVERTISEMENT
The research team was led by Ishan Agarwal and Akshay Khandekar who are from Maharashtra and are working with the Thackeray Wildlife Foundation, Mumbai, and included collaborators Umesh Pavukundy and Sandeep Das from St. Joseph's college and Kerala Forest Research Institute, Kerala and Aaron M. Bauer from Villanova University, USA.
The new species of ground-dwelling gecko was discovered from the coastal forests of northern Kerala.
Researcher Akshay Khandekar from Thackeray Wildlife Foundation said, "Cyrtodactylus (Geckoella) chengodumalaensis is a small, nocturnal species that is found on the ground among leaf litter and rocks in forests and partially human altered landscapes like orchards and other areas with canopy cover."
Also Read: Indian-origin software and robotics engineer to head NASA's new programme
The Chengodumala or Coastal Kerala Geckoella is endemic to low hills and coastal forest in northern Kerala and is known from scattered localities a maximum of 120 km apart in Calicut, Malappuram, Palakkad, and Thrissur Districts.
"Chengodumala is a midland hillock in Calicut District, also the type locality for Cnemaspis chengodumalaensis (Chengodumala dwarf gecko). The second new species of gecko to have been described from Chengodumala underscores the fact that the biodiversity of these low-elevation hillocks is largely understudied with many more species remaining to be discovered." Added Akshay
The researchers have also pointed out that the hill and other coastal hills in northern Kerala are under immense pressure due to illegal mining and indiscriminate logging and protection of these unique habitats that support endemic biodiversity is imperative.