The Trinamool Congress supremo, who started a two-day sit-in here to protest the Union government's alleged discriminatory attitude towards the state, called the BJP party 'Dushasana' which has devastated the country by selling the LIC and SBI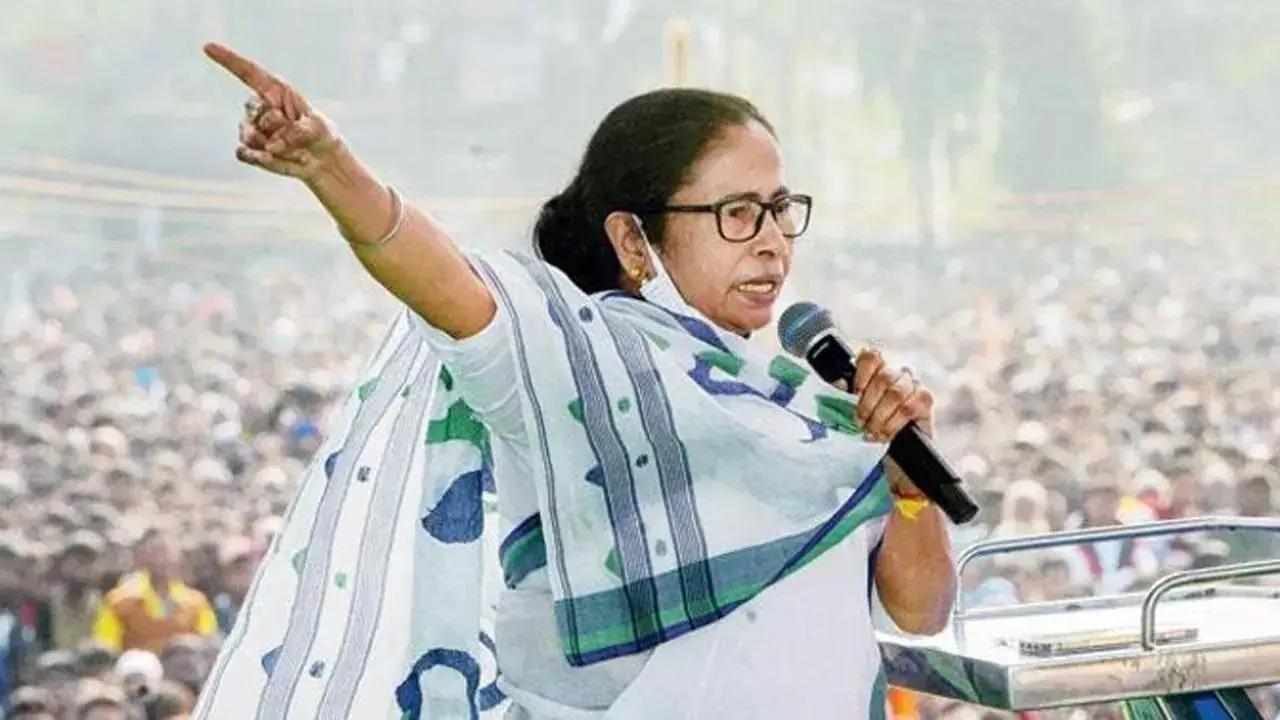 Mamata Banerjee. File Pic
West Bengal Chief Minister Mamata Banerjee on Wednesday urged all political parties in the country to unitedly fight the BJP in next year's Lok Sabha election.
Stating that the 2024 Parliamentary polls will be a fight between the citizens of the country and the BJP, Banerjee said people from all religions Hindu, Muslim, Sikh, Christian, Parsi must unite to defeat the saffron party to save Indian democracy.
ADVERTISEMENT
Also Read: Mumbai court asks police to probe complaint against Mamata Banerjee
The Trinamool Congress supremo, who started a two-day sit-in here to protest the Union government's alleged discriminatory attitude towards the state, called the BJP party 'Dushasana' which has devastated the country by selling the LIC and SBI.
"Every political party in India must unite to oust this BJP government. Remove 'Dushasana' BJP and save the common man of the country and Indian democracy," she said.