"We will soon announce a judicial probe headed by a retired high court chief justice and set up a peace committee," said Amit Shah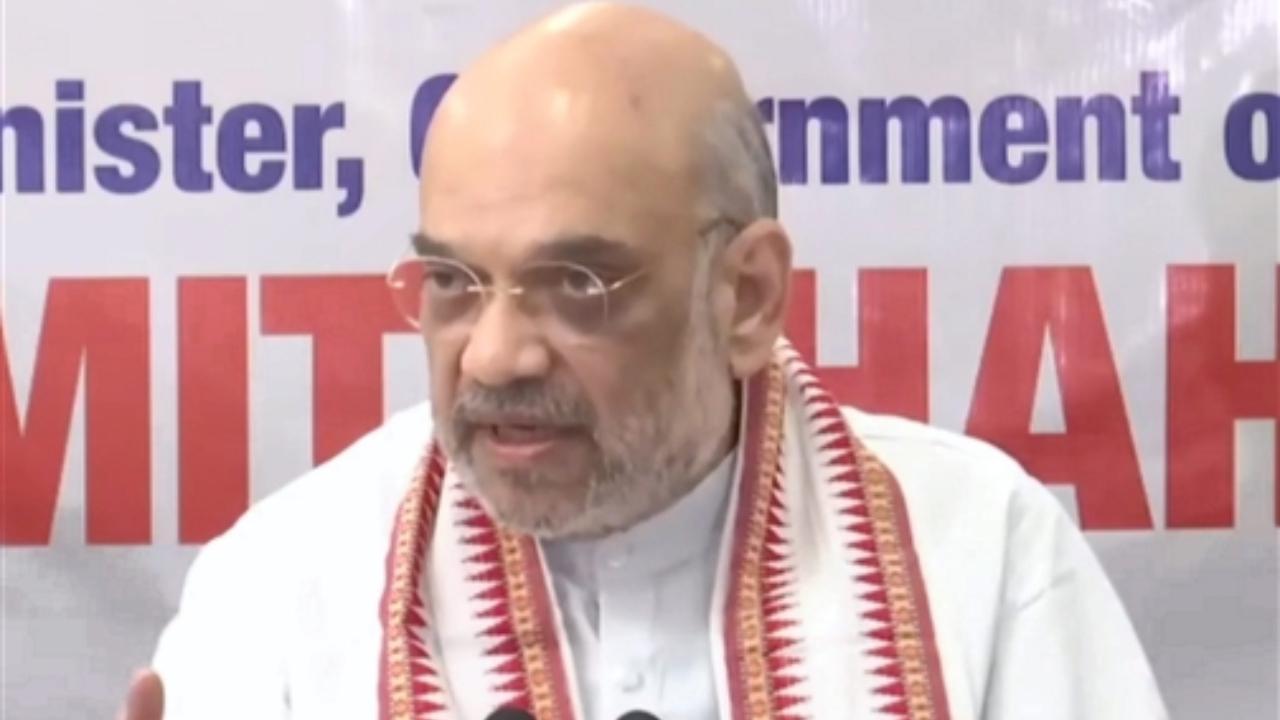 Amit Shah (Pic/PTI)
On Thursday, Union Home Minister Amit Shah said that the Central government will constitute a judicial probe committee headed by a retired high court chief justice in order to investigate clashes that erupted in Manipur.
"We will soon announce a judicial probe headed by a retired high court chief justice and set up a peace committee," said Amit Shah.
ADVERTISEMENT
During his press conference on Thursday, he stated that a peace committee under the Governor of Manipur, Anusuiya Uikey, which will have representatives of all political parties, besides representatives from both Kuki and Meitei communities and social organisations will also be set up.
"Dialogue is the only solution to the ongoing crisis in Manipur," Amit Shah added.
The Home Minister also announced that a CBI probe will be instituted to probe five criminal conspiracies and one general conspiracy behind the violence in Manipur. He mentioned, "Violence was a temporary phase, misunderstandings will go away ... the situation will soon be normal."
Ethnic clashes broke out in Manipur nearly a month ago after a 'Tribal Solidarity March' was organised to protest the Meitei community's demand for Scheduled Tribe (ST) status. After a relative lull for over a fortnight, the state witnessed a sudden spurt in clashes and gunfights between militants and security forces on Sunday.
So far, over 80 people have been killed in the violence, according to officials.
Amit Shah concluded his four-day visit to Manipur on Thursday, June 1. He assured the people of Manipur that the investigations will be carried out without any bias and discrimination.
"Several agencies are working in Manipur to investigate violent incidents. High-level CBI probe in six incidents of violence that hint at a conspiracy. We will make sure that the investigation is fair," Shah said.
Shah said assured of strict action to be taken against those who violate the SoO agreement (Suspension of Operation).
"I urge citizens of Manipur to not pay heed to fake news. Strict actions will be taken against anyone violating the Suspension of Operations (SoO) agreement. Those carrying weapons must surrender before the police. Combing operations will start from tomorrow and if weapons are found with anyone, strict actions will be taken."
Shah also highlighted a rehabilitation package and special provisions to ensure that students do not fall back on exams.
"The next of kin of those who lost their lives in the violence will be given Rs 5 lakh by the central government and Rs 5 lakh by the Manipur government as compensation. This amount will be transferred to the victims through DBT. Special medical officers will ensure medical facilities in areas hit by violence," he said.
During his visit, Shah also visited various parts of Manipur including Imphal, Moreh, and Churachandpur and met with representatives of the Meitei and Kuki communities.
(with inputs from agencies) Will you take intranasal vaccine as a precautionary dose?