The Pakistan Muslim League Nawaz (PML-N) will file a review plea in the Supreme Court to revisit the decision of party supremo Nawaz Sharif's disqualification to hold public office and post of party president, Pakistan's Interior Minister Rana Sanaullah said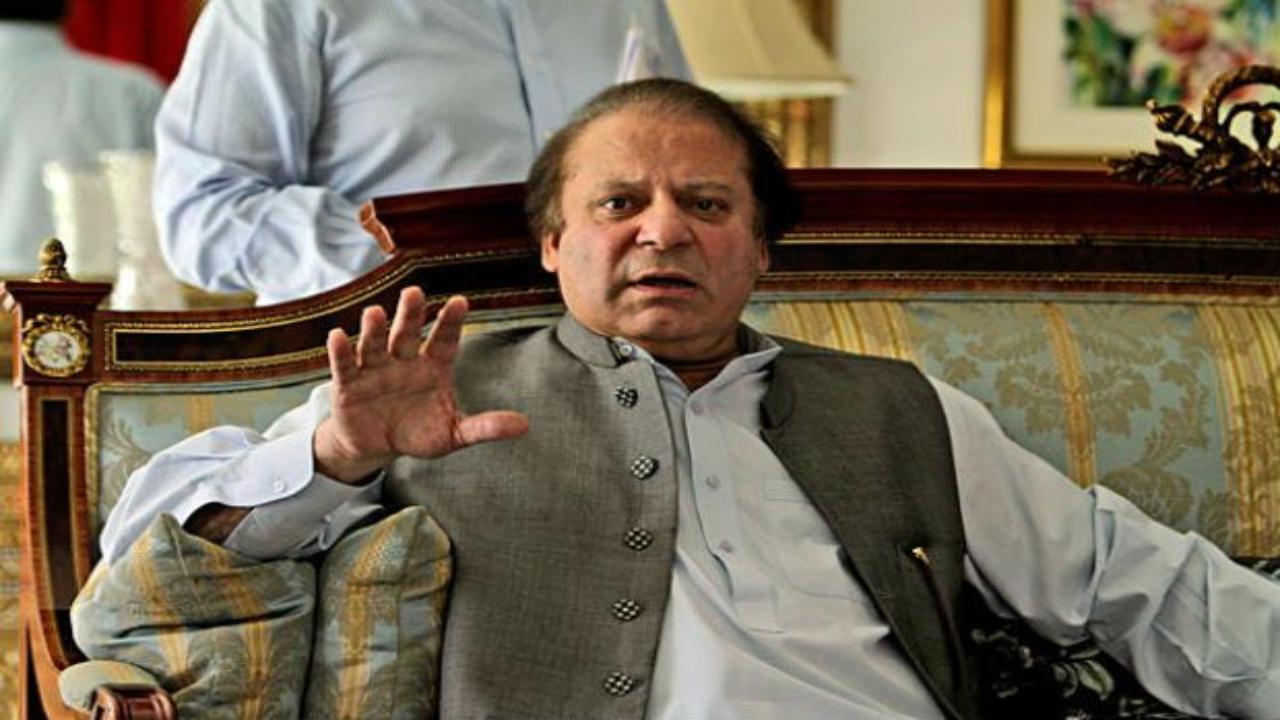 File Photo/PTI
The Pakistan Muslim League Nawaz (PML-N) will file a review plea in the Supreme Court to revisit the decision of party supremo Nawaz Sharif's disqualification to hold public office and post of party president, Pakistan's Interior Minister Rana Sanaullah said, Geo News reported.
Pakistan Supreme Court disqualified Nawaz Sharif in the Panama Papers case on July 28, 2017. The apex court banned him from holding any public office for life for hiding unpaid salary from his son in the Panama case.
ADVERTISEMENT
A year later, the court while announcing the verdict on petitions challenging the Elections Act 2017 said that a person disqualified under Articles 62 and 63 cannot serve as the head of a political party, the Geo report said.
Speaking in an interview, Pakistan Interior Minister Rana Sanaullah said that the PML-N will request Chief Justice of Pakistan (CJP) Umar Ata Bandial not to be a part of the bench that hears the review plea since the apex court's top judge is considered "biased" against the ruling party.
Sanaullah said that Nawaz Sharif's return to Pakistan was subject to his health and elections. He further stated that the general elections in Pakistan will be held in October.
The Supreme Court Review of Judgements and Orders Bill, 2023, was implemented on Friday after Pakistan President Arif Alvi's approval. The law states that a bigger bench than the one that issued the order will hear the case for reviewing a suo motu judgement.
The law reads, "In case of judgements and orders of the SC in exercise of its original jurisdiction under Article 184 of the Constitution, the scope of review on both facts and law, shall be the same as an appeal under Article 185 of the Constitution," according to Geo News report.
Also read: Pakistan govt rejects former PM Imran Khan's offer for dialogue, says talks held with 'politicians not terrorists'
Pakistan Law Minister Azam Nazeer Tarar said that former PM and Pakistan Tehreek-e-Insaf's (PTI) estranged leader Jahangir Khan Tareen cannot benefit from the new law regarding the review of judgements.
Speaking to Geo News, Tarar said that the Supreme Court Review of Judgements and Orders Bill 2023 will not benefit Nawaz Sharif and Nazeer Tareen as they both have exercised their right of review against their sentences.
Azam Nazeer Tarar said that the court's verdict was regarding the final one under Article 184(3), stating that "there is no room for revision or curative review in our law". He stated that common people will be given relief under Article 184(3) as per the new law. (ANI) Do you wear your contact lenses while sleeping?