On completion of its nine years in office. Here is a brief overview of some of the key areas and developments during these nine years of Modi-government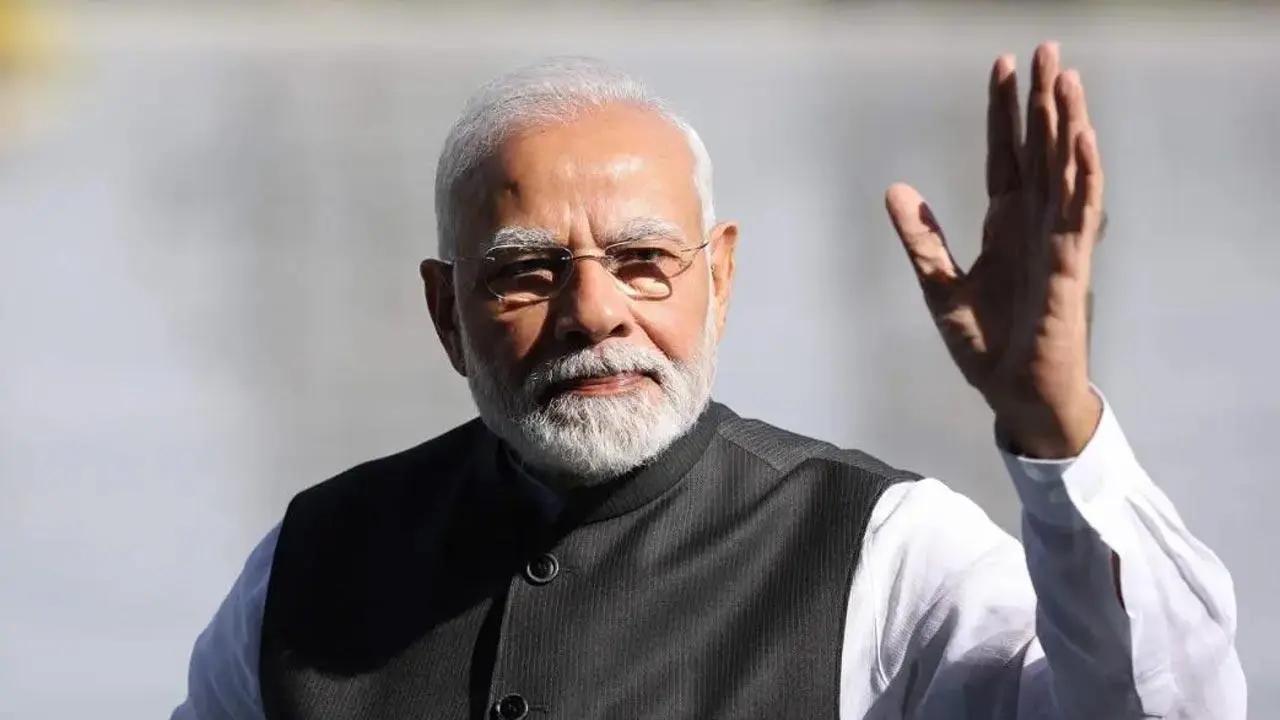 PM Narendra Modi. File Pic/ AFP
The Narendra Modi government has completed its nine years in office. During this period, the Modi-led government implemented various policies and initiatives across different sectors.
Meanwhile, the Opposition parties including the Congress have opposed the decisions and schemes launched by the Modi-led government. The Congress, on completion of nine years of Modi government, released a brochure as the Narendra Modi government completes nine years in office, posing nine questions about his government's alleged failure in key areas like the economy, national security, social harmony and democracy.
ADVERTISEMENT
However, in these nine years, the Modi-led government implemented various policies and initiatives across different sectors including the foreign policy and diplomacy. The government pursued an active foreign policy, strengthening bilateral relationships and engaging in multilateral forums. Initiatives like "Neighborhood First" and "Act East Policy" aimed to enhance regional cooperation and strengthen India's ties with neighboring countries and strategic partners worldwide. Notable diplomatic achievements included hosting the International Solar Alliance and engaging in high-level visits and engagements.
On completion of its nine years in office. Here is a brief overview of some of the key areas and developments during these nine years of Modi-government-
Economic Reforms: The government introduced several economic reforms aimed at promoting growth, such as the Goods and Services Tax (GST), which replaced multiple indirect taxes with a unified tax structure. Other initiatives included the Insolvency and Bankruptcy Code (IBC) to address non-performing assets, the Pradhan Mantri Jan Dhan Yojana for financial inclusion, and the Direct Benefit Transfer (DBT) scheme to streamline subsidy delivery.
Digital India: The government launched the Digital India campaign to promote the adoption of digital technologies and improve digital infrastructure across the country. Initiatives like Aadhaar (a biometric identification system), BharatNet (a broadband connectivity program), and the promotion of e-governance aimed to increase access to government services and bridge the digital divide.
Swachh Bharat Abhiyan: The Swachh Bharat Abhiyan was launched to address sanitation and cleanliness issues in the country. This campaign focused on constructing toilets, promoting cleanliness, and raising awareness about the importance of hygiene. It aimed to improve public health and sanitation conditions, particularly in rural areas.
Make in India: The Make in India initiative aimed to boost domestic manufacturing and attract foreign investment. The government focused on creating a business-friendly environment, easing regulations, and promoting sectors like manufacturing, infrastructure, and defense production. The goal was to make India a global manufacturing hub and generate employment opportunities.
"Exciting news! Mid-day is now on WhatsApp Channels

Subscribe today by clicking the link and stay updated with the latest news!"
Click here!