"In the press conference, Rahul Gandhi will be likely accompanied by Rajasthan Chief Minister Ashok Gehlot and Chhattisgarh Chief Minister Bhupesh Baghel," a Congress party worker said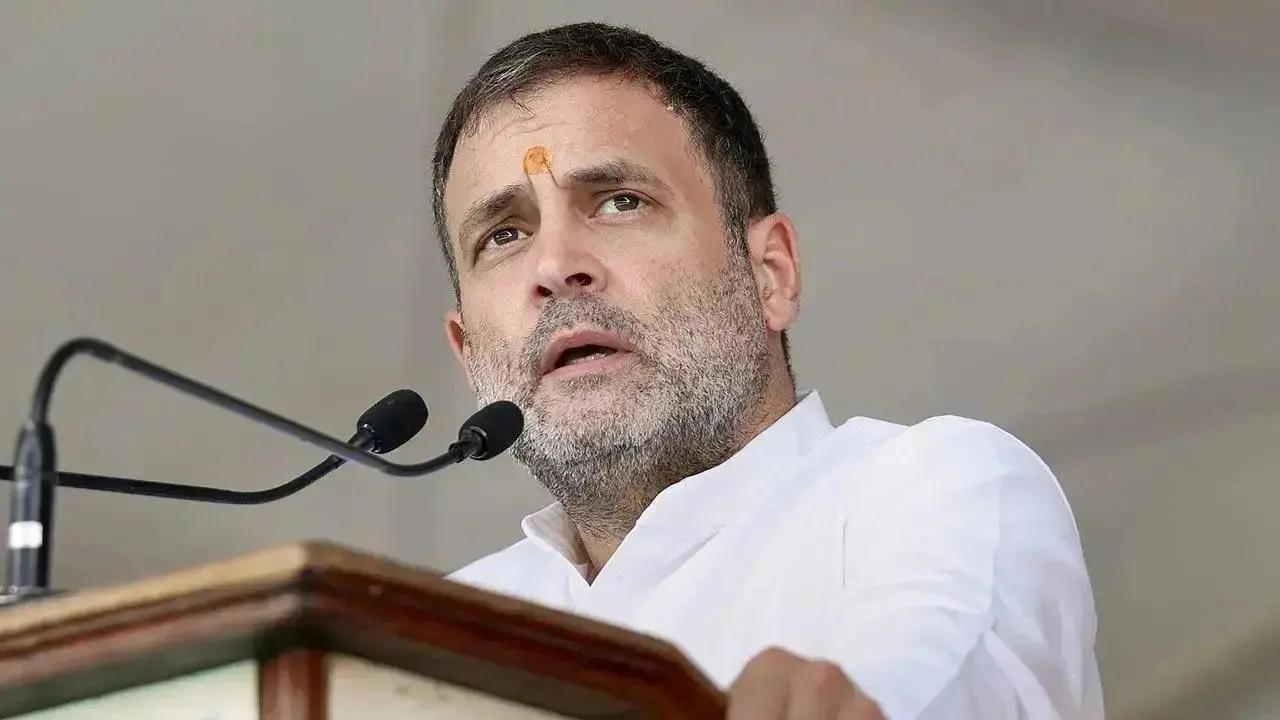 File Photo
Congress leader Rahul Gandhi will address a press conference at 1 PM Saturday at the party headquarters here after being disqualified as a member of Lok Sabha.
The official Twitter handle of Congress said, "Rahul Gandhi will be addressing the media at 1 PM today at AICC HQ, New Delhi".
ADVERTISEMENT
"In the press conference, Rahul Gandhi will be likely accompanied by Rajasthan Chief Minister Ashok Gehlot and Chhattisgarh Chief Minister Bhupesh Baghel," a Congress party worker said.
On Friday, Gandhi was disqualified as a member of the Lok Sabha, a day after his conviction by the Surat court in a defamation case.
On Thursday, a Surat court sentenced Rahul Gandhi to two years imprisonment in a defamation case filed against him over his 'Modi surname' remark. In April 2019, he made the remark "how come all the thieves have Modi as the common surname" at a Lok Sabha election rally at Kolar in Karnataka. The court approved Gandhi's bail on a surety and stayed the sentence for 30 days to allow him to approach the higher courts.
The Congress party on Friday came down heavily at the Centre over the disqualification of Rahul Gandhi as a Lok Sabha member, calling it a "strangulation of democracy" while exuding confidence that the disqualification will be revoked through a stay on his conviction by a higher court.
Also read: Rahul Gandhi stripped of parliament membership
Earlier on Friday, BJP National President JP Nadda criticized Rahul Gandhi for his remarks which led to his conviction from the Surat court followed by disqualification from Lok Sabha.
Taking to Twitter, JP Nadda said, "By comparing OBC communities to thieves, Mr Rahul Gandhi has shown a pathetic and casteist mindset. However, his latest tirade is not surprising. For the last many years, he has always reduced levels of political discourse".
"Mr Rahul Gandhi calls the entire OBC community thieves. He gets a flak in the Courts but he refuses to apologise thus showing how deep-rooted his hatred for OBCs is. The people of India did not forgive him in 2019...in 2024 the punishment will be more severe," he further tweeted.
On Friday, Union Minister Bhupender Yadav also alleged that the Congress MP had defamed India on foreign soil and insulted the country's judicial system and the OBC community.
While talking to ANI, Yadav said, "Rahul Gandhi has continuously insulted the surname of the OBC community. Not only this he has defamed the nation on foreign soil. He is defaming Parliament, the OBC community, and the Judiciary".
"I want to ask no politician has the right to insult the OBC community. Insulting any surname is not freedom of speech. This behaviour of the leader shows Bharat Todo, not Bharat Jodo of the Congress. Congress is questioning the legal decision which has not been done till now by anybody," Yadav said. (ANI)
This story has been sourced from a third party syndicated feed, agencies. Mid-day accepts no responsibility or liability for its dependability, trustworthiness, reliability and data of the text. Mid-day management/mid-day.com reserves the sole right to alter, delete or remove (without notice) the content in its absolute discretion for any reason whatsoever.