On April 24, Rushdie rejected a fake quote expressing anti-Islamic sentiments that had been attributed to the author and circulated on social media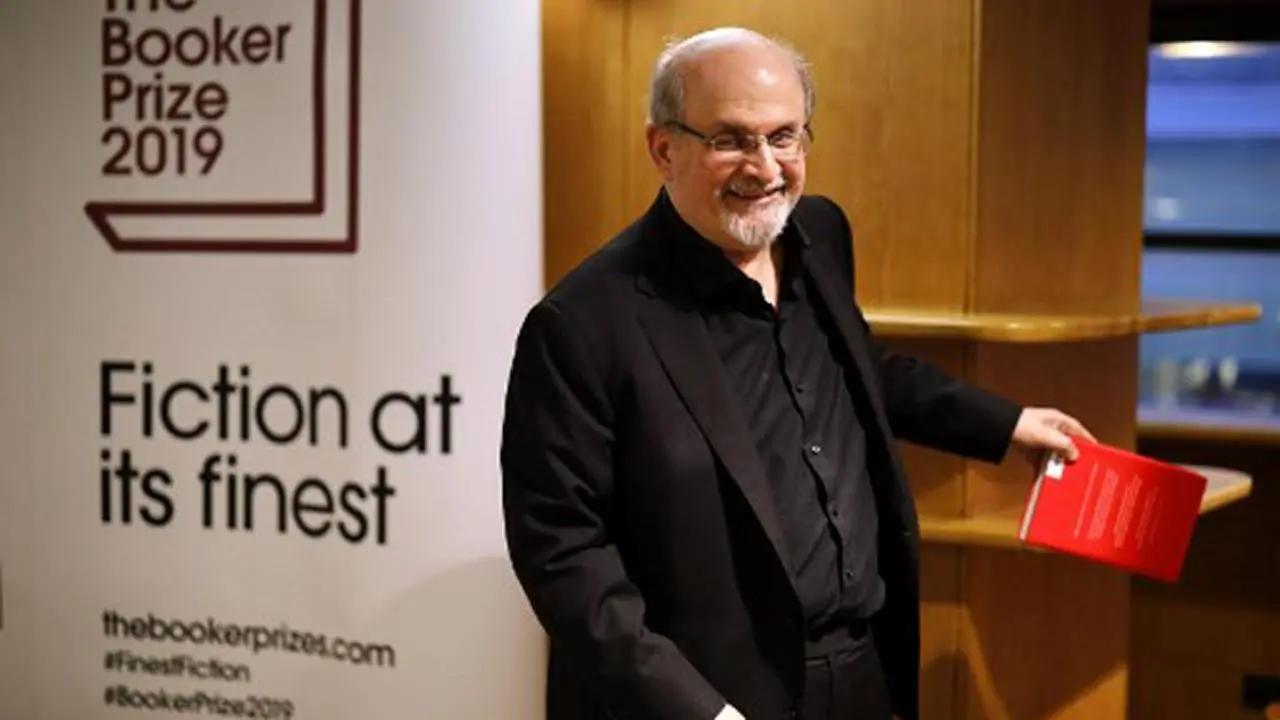 Salman Rushdie. Pic/AFP
On April 24, Salman Rushdie posted a tweet calling out a fake quote and requested people to stop circulating the same on social media. The tweet in question voices out anti-Islamic sentiment, stating that all Muslim regardless of their literacy and economic levels aimed to ''destroy the whole nation by terrorism''.
Stop posting this fake quote please. https://t.co/v9UmnmJSrL— Salman Rushdie (@SalmanRushdie) April 24, 2022
The fake quote has been wrongfully attributed to the British-American novelist for several years now. Back in 2015, when a Twitter user debunked this piece of disinformation, Rushdie had tweeted in gratitude: "Thank you for finding the source of this fake quote that people can't seem to stop quoting to justify their own bigotry."
Rushdie is no stranger to controversy. The Booker Prize winning author of Midnight's Children had a fatwa issued against him by Ayatollah Ruhollah Khomeini--who was then the leader of Iran—over his fourth novel The Satanic Verses, following which the British Government provided him with police protection. 
The book had provoked protests across the globe, and he was featured on Al-Qaeda's hit list (published in Inspire Magazine in 2010) along with other prominent figures who were believed to have insulted Islam.
In 2012, Rushdie published Joseph Anton: A Memoir, an account of his life in the wake of the controversy over The Satanic Verses.
Also Read: Hindus, Muslims take out Tiranga Yatra in riot-hit Jahangirpuri area