"The unprecedented attack on the media has led to many newspapers and online magazines, including Kashmir Reader and Kashmir times being pushed to the brink of closure."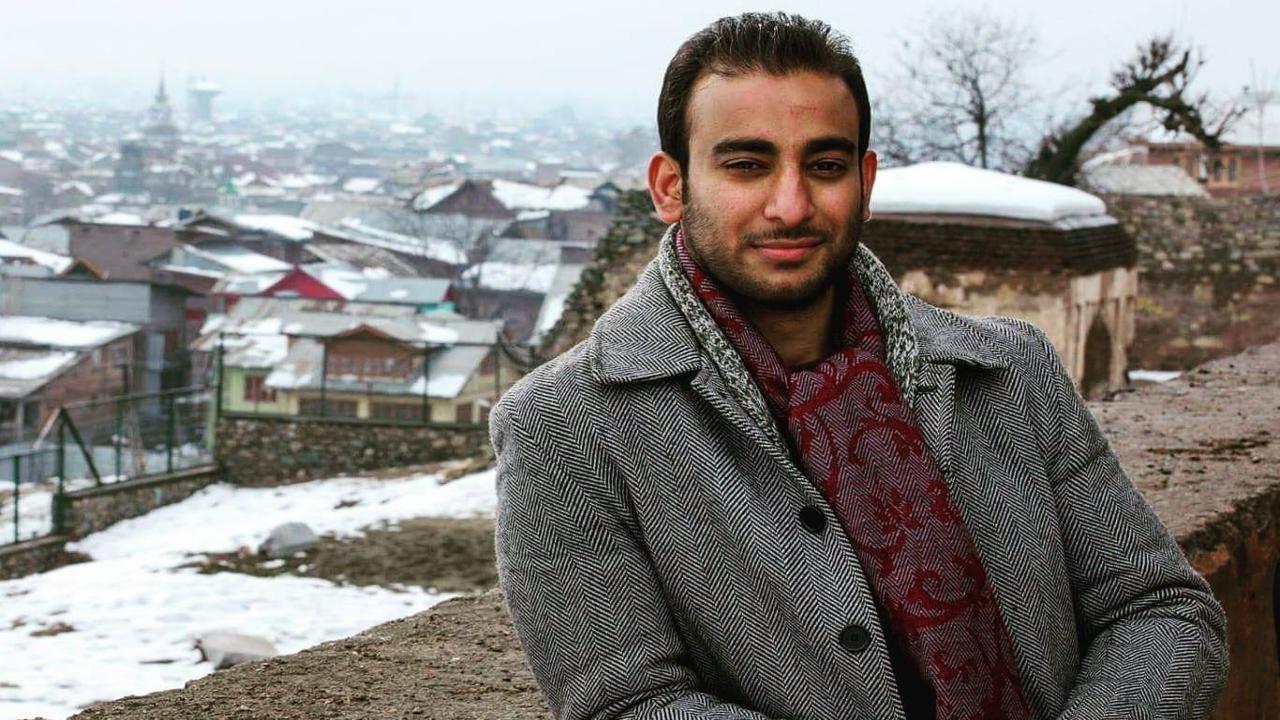 File photo/Facebook
The Peoples Union for Civil Liberties (PUCL), a top Human Rights group of the country, on Friday said that it condemns the arrest of Irfan Mehraj, a Srinagar based freelance journalist under the Unlawful Activities (Prevention) Act (UAPA) by the National Investigation Agency (NIA). Mehraj was arrested by the anti-terror agency on March 20 from Jammu and Kashmir's capital city Srinagar.
Mehraj, 32, Editor for TwoCircles.net, regularly contributed to national and international news organisations including Al Jazeera, DW, TRT, The Caravan and Himal. He is also the founder editor of a popular online magazine called 'Wande' magazine which addresses a variety of issues related to Kashmir society.
ADVERTISEMENT
PUCL said that the timing and method of arrest of Mehraj makes it apparent that he was detained for continuing to research "police and military excesses" and for exercising his journalistic duty of speaking truth to power.
"… A clear pattern which emerges is that these arrests are a part of the pattern of the Indian state trying to repress the voice of professional and independent members of the journalist fraternity. It follows in the light of scores of journalists and their families being hounded for their work, with their homes being raided, devices confiscated and with some of them being arrested as well…"
The PUCL said that apart from the arrests of reporters, researcher Abdul Aala Fazili was also arrested in early 2022 on grounds of sedition, for an article published by the latter in 2011. "The unprecedented attack on the media has led to many newspapers and online magazines, including Kashmir Reader and Kashmir times being pushed to the brink of closure."
Also read: Srinagar court hears plea for opening of criminal trial against Bitta Karate, lists May 4 as next date of hearing
"…This particular action of targeting human rights work of documenting, reporting and publicizing how the Indian state has violated its commitments to 'rule of law', constitutional principles and human rights, is of grave concern to all those concerned about the future of constitutional democracy itself. The work of documenting human rights violations by civil society groups such as the JKCSS is an essential part of the right to free speech. Its only when civil society is able to exercise this constitutional right that a society respecting the rule of law becomes even possible.
"The essence of a rule of law society is when the state conforms to the law it has itself enacted. When the state instead criminalizes those who expose its departures from the rule of law framework, it gravely imperils democracy. Weaponising the law to persecute human rights activists and groups threatens constitutional order and thereby democracy itself.
"By criminalizing and prosecuting speech by dubbing it 'anti national', India betrays its constitutional promise of guaranteeing to all its citizens the right to speech, expression and association all of which involves the right to dissent, right to question those in power and seek accountability, the right to peacefully assemble, protest and form associations," the PUCL statement said.
The Human Rights group also demanded immediate closure of FIR and the investigations against Parvez and Mehraj and others associated with the JKCCS and dropping all criminal charges against them. It also demanded immediate release of Aasif Sultan, Sajad Gul, Aala Fazili and Fahad Shah from custody. 
The PUCL further said that the state should ensure media, human rights groups, NGOs, civil society groups and ordinary citizens can lead a life where the constitutional promise of equality, liberty and fraternity is fulfilled. Do you indulge in mindful activities for an improved mental health?