The NDRF teams that reached Turkey on Tuesday began a major rescue and relief operation in Gaziantep region of Turkey on Wednesday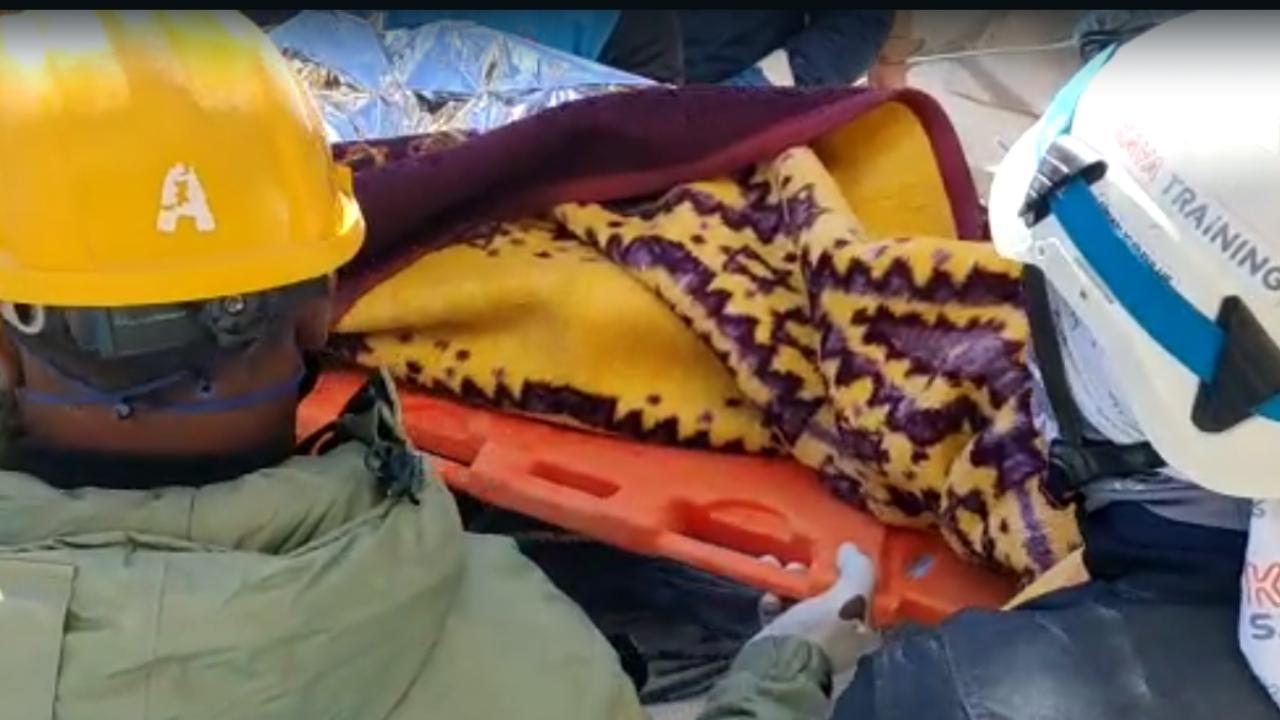 Pic/NDRF PRO
The Indian National Disaster Response Force (NDRF) teams from India that reached Turkey on Tuesday began a major rescue and relief operation in Gaziantep region of Turkey on Wednesday. The NDRF team on Thursday, was successful in saving the life of a 6-year-old girl, almost 90 hours after the major earthquake hit Turkey. 
According to an NDRF spokesperson, "A 6-year-old girl was rescued alive by the NDRF team-11 in Ghaziantep, about 90 hours later." 
ADVERTISEMENT
The spokesperson on Wednesday had said that the NDRF team-1 was deployed for the search and rescue at Nurdagi in Gaziantep, Turkey in a 7-storey building, on Wednesday found two dead bodies, one of a 4-year-old child and the other of a 35-year-old person. The rescue and relief operations are underway.
Meanwhile, the NDRF on Wednesday sent a third team to Turkey. The third team of NDRF from Varanasi had departed for Turkey from Ghaziabad Hindon Airport at 20:05 hrs in a C-17 Globemaster of the Indian Air Force.
IN PHOTOS: NDRF reaches earthquake-hit Turkey as India pledges quick aid
On Tuesday, two NDRF teams comprising 101 personnel had left for Turkey from Hindon Airport to aid rescue operations after a 7.8 magnitude quake struck Turkey and killed thousands of people. The Turkey-bound teams include five women rescuers, a doctor and paramedics.Prime Minister Narendra Modi-led Indian
Government had on Monday decided to send the NDRF teams along with medical aid and relief material to Turkey. The Government of India has offered all possible assistance to Turkey.
#Watch |

Turkey earthquake: 6-year-old girl was rescued alive by the NDRF team-11 in Ghaziantep, about 90 hours later

Video: NDRF #TurkeySyriaEarthquake #TurkeyQuake #TurkeyEarthquake #Turkey #Turquia #turkeyearthquake2023 #NDRF #NDRF_in_Turkey #rescue #relief #ProjectDost pic.twitter.com/7b8gPMqinq

— Mid Day (@mid_day) February 9, 2023
Meanwhile, The death toll from the earthquake that jolted Turkey and Syria is now reportedly at least 15,383 people. As many as 12,391 people have been killed and 62,914 others have been injured in Turkey after the earthquakes that rocked the country on Monday, Anadolu Agency reported citing Turkey's disaster management agency, AFAD. The total number of deaths has now reached 2,992 in Syria. As many as 1,730 people have died in rebel-held regions in the northwest, CNN reported citing White Helmets.