Search and rescue operations are underway. More details awaited.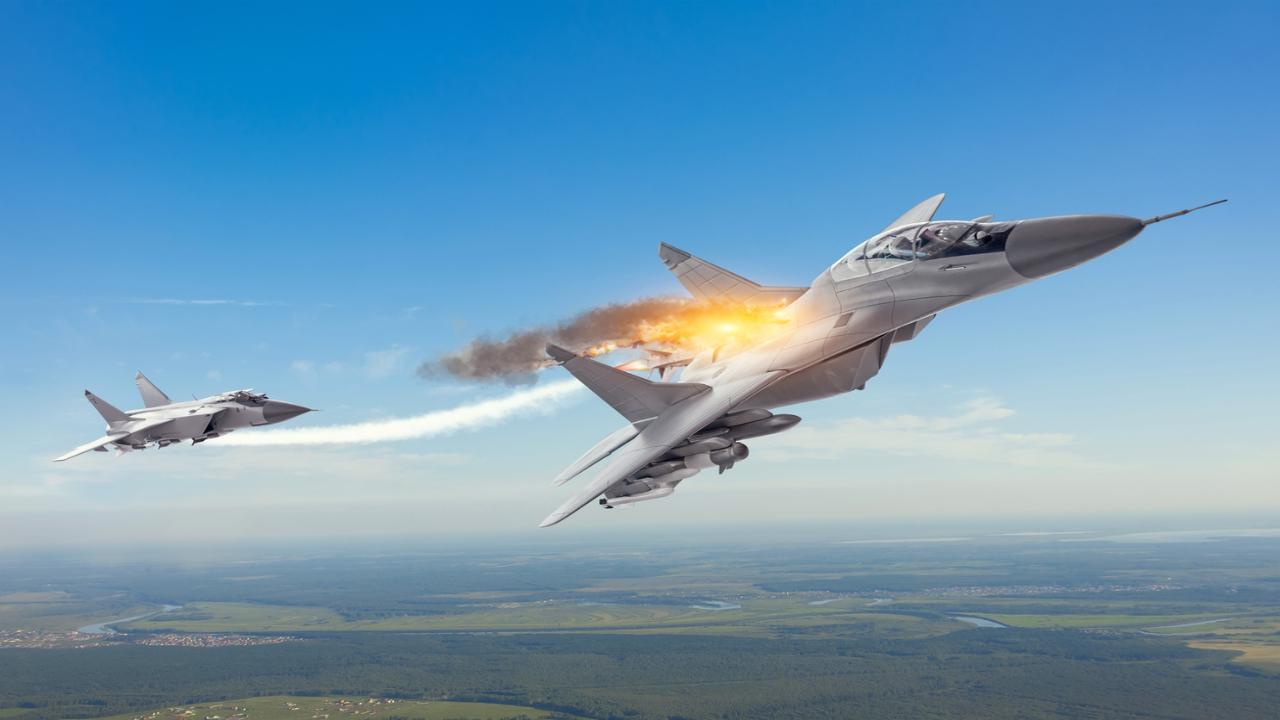 Representative Image. Pic/iStock
Two Indian Air Force fighter jets have crashed in Madhya Pradesh on Saturday, police officials said.
Both the fighter jets - a Sukhoi-30 and a Mirage-2000 - were involved in a training exercise and had taken off from Gwalior Air Force base.
ADVERTISEMENT
Morena Superintendent of Police Ashutosh Bagri confirmed the crash. Additional Director General of Police (ADGP) Adarsh Katiyar told PTI that the cause of the crash is not clear yet. "It is not clear whether the planes collided against each other or not," he said.
Also read: Maharashtra: Crane's hook hits front portion of local train at Palghar's Naigaon station, motorman hurt
Two pilots ejected safely, but the third one is missing, he said.
Preliminary reports suggested that one aircraft fell in Morena in Madhya Pradesh and other reportedly went down in the general area around Bharatpur, the sources said.
Madhya Pradesh Chief Minister Shivraj Singh Chouhan said in a tweet, "The news of the crash of Sukhoi-30 and Mirage-2000 aircraft of the Air Force near Kolaras in Morena is very sad. I have instructed the local administration to cooperate with the Air Force in quick rescue and relief work. I pray to God that the pilots of the planes are safe."
Defence Minister Rajnath Singh was briefed by Chief of Air Staff Air Chief Marshal V R Chaudhari on the crash of two IAF aircraft.
Singh enquired about the well-being of pilots and is monitoring the developments closely, the sources said. (With inputs from PTI)