Temple authorities in Uttarakhand's Haridwar, Rishikesh and Dehradun districts have imposed a ban on the entry of devotees not wearing appropriate clothing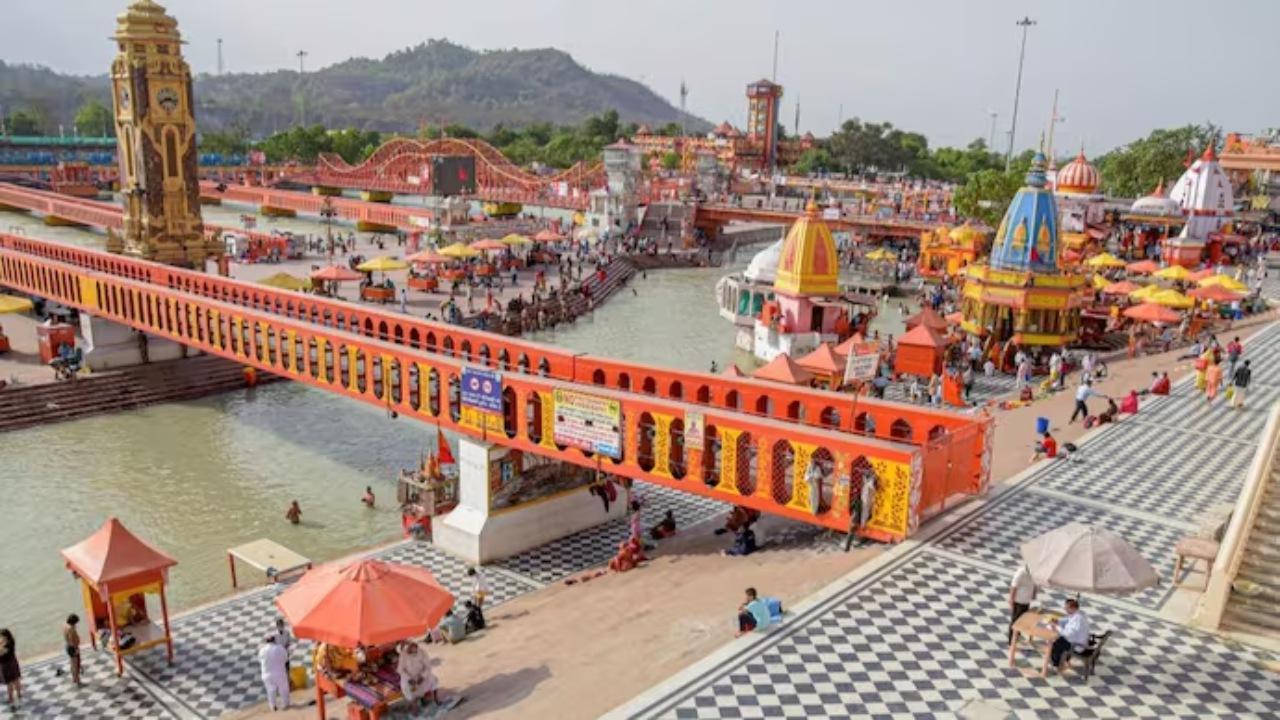 File Photo/PTI
Temple authorities in Uttarakhand's Haridwar, Rishikesh and Dehradun districts have imposed a ban on the entry of devotees not wearing appropriate clothing.
Secretary of the Mahanirvani Panchayati Akhara Mahant Ravindra Puri on Sunday said a formal ban has been imposed on the entry of "scantily-clad men and women" into the Daksh Prajapati Mandir (Haridwar), Tapkeshwar Mahadev Mandir (Dehradun) and the Neelkanth Mahadev Mandir (Rishikesh), PTI reported.
ADVERTISEMENT
"Only women who have their bodies covered up to 80 per cent can enter these temples," Puri, who is also president of the Akhil Bharatiya Akhara Parishad, said.
The ban comes into effect immediately at these temples affiliated to the Mahanirvani Panchayati Akhara, he said.
Mahanirvani Panchayati Akhara consists of the Dashnam Naga seers. Puri said the ban will soon be extended to akhara-affiliated temples across the country.
Asked about the necessity to impose the ban, Puri said, "Sometimes people entering the temples are so skimpily dressed that one feels ashamed to even look at them."
"The Daksheshwar Mahadev Mandir -- also known as the Daksh Prajapati Mandir -- at Kankhal in Haridwar is considered the home of Lord Shiva's in-laws. People from all over the world visit the temple.
Also read: Govt forms three-member commission to probe Manipur violence
"Every Monday, the temple receives a stream of devotees. Today's youths come to the temple wearing clothes that reflect their total disregard for its sanctity," Puri said.
He further said that these clothing "hurts the religious sentiments of the devout" who often come to the temple committee to lodge complaints.
The ban follows repeated complaints, he said, and warned that those who violate the ban will be dealt with sternly.
The imposition of the ban has also found support among seers in Haridwar.
"The sanctity of the temples must be maintained and people inside their precincts should conduct themselves accordingly. The ban is in accordance with Sanatan Dharma," Katha Vyas (professional narrator of mythological stories) Madhusudan Shastri said. (PTI) Do you like to interpret your dreams?