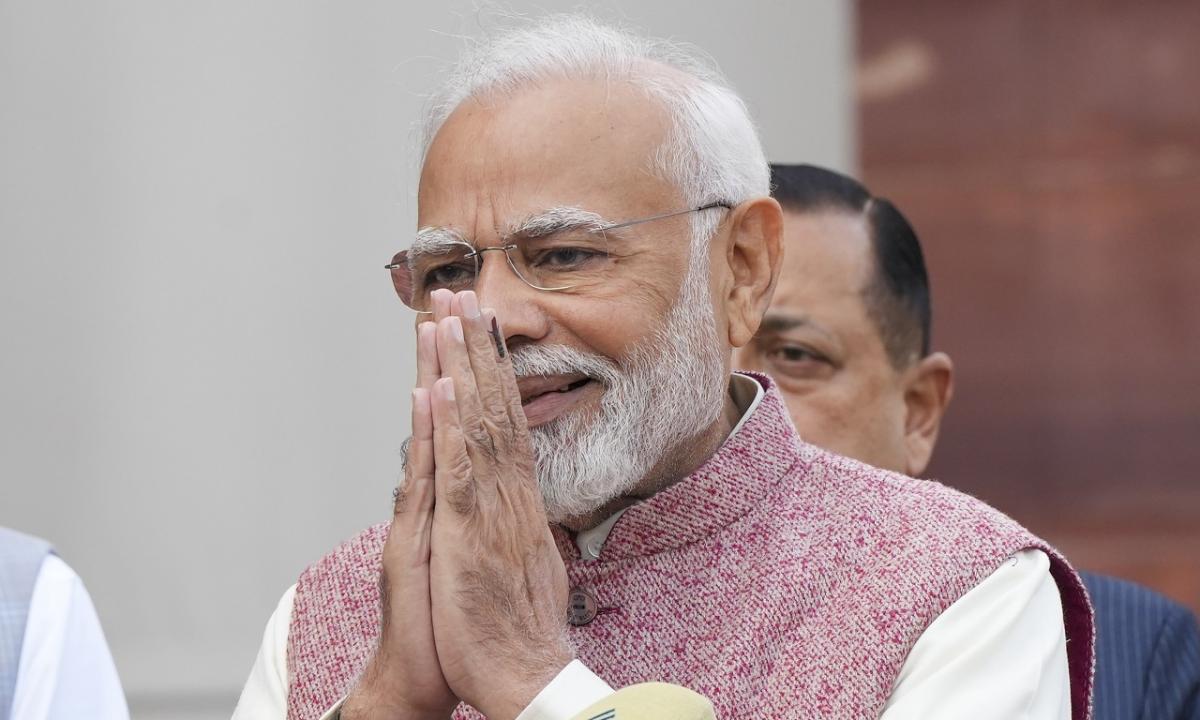 PM Narendra Modi. Pic/PTI
Updated
3 months 1 week 5 days 8 hours 20 minutes ago
10:14 PM
Counting for the Gujarat Assembly election concludes. BJP wins 156 seats, Congress gets 17 seats and AAP gets 5 seats.

Updated
3 months 1 week 5 days 9 hours 21 minutes ago
09:13 PM
AAP made `impressive entry` in Gujarat, gave tough fight to BJP in Assembly polls: Italia

The Aam Adami Party has made an "impressive entry` into the Bharatiya Janata Party`s bastion of Gujarat, giving a "tough fight" to the ruling outfit in the just concluded Assembly polls, state AAP president Gopal Italia said on Thursday.
Updated
3 months 1 week 5 days 10 hours 32 minutes ago
08:02 PM
Gujarat election results: A month after bridge collapse, BJP`s Kantilal Amrutiya wins Morbi seat

Just over a month after a bridge collapse claimed 135 lives, BJP`s Kantilal Amrutiya on Thursday won the Morbi assembly seat in Gujarat, defeating his Congress rival Jaynatilal Patel by 62079 votes. While Amrutiya polled 113701 votes, Patel got 52121 votes. Aam Aadmi Party`s candidate Pankaj Ransariya 17261 votes.
Updated
3 months 1 week 5 days 10 hours 37 minutes ago
07:57 PM
Our govt has worked to empower poor and also to build modern infra in different sectors like road, rail & optical fibre: PM Modi