A beaver has become an online sensation just because it accidentally herded 150 head of cattle across a farm in Canada last week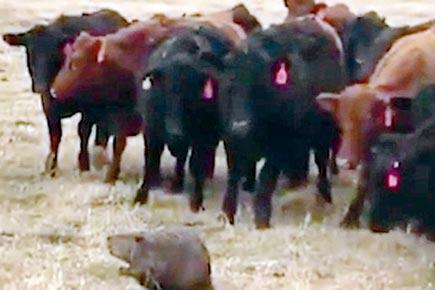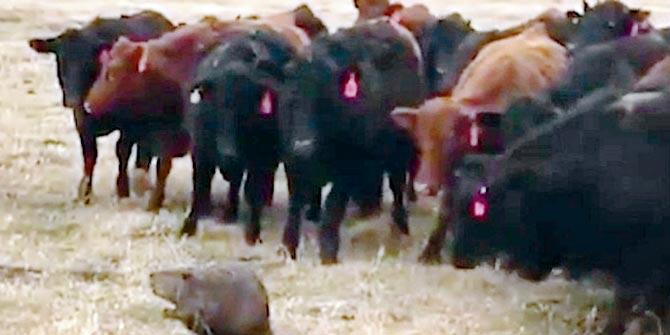 Screenshot of the video
A beaver has become an online sensation just because it accidentally herded 150 head of cattle across a farm in Canada last week.
The hilarious video shows the cows carefully following the beaver. When the rodent moves, they move, and when it stops, they stop, too.
The unusual behaviour of the cattle was spotted by Adrienne Ivey, a cattle rancher from Canada's Saskatchewan province.
According to The Telegraph, the 150 young cows had all crowded together in one spot - and when Ivey and her husband investigated they found they had all gathered around a beaver. The cows were following the bemused creature, keeping a respectful three-foot distance as they plodded along.
The video has evoked chuckle across netizens who called the beaver 'adorable'.
Watch video here