Dr. Manmohan Singh, the former Prime Minister and prominent Congress leader, celebrates his 91st birthday today. Born in 1932, he is a globally recognized economist and statesman who led India as Prime Minister from 2004 to 2014 while heading the Congress party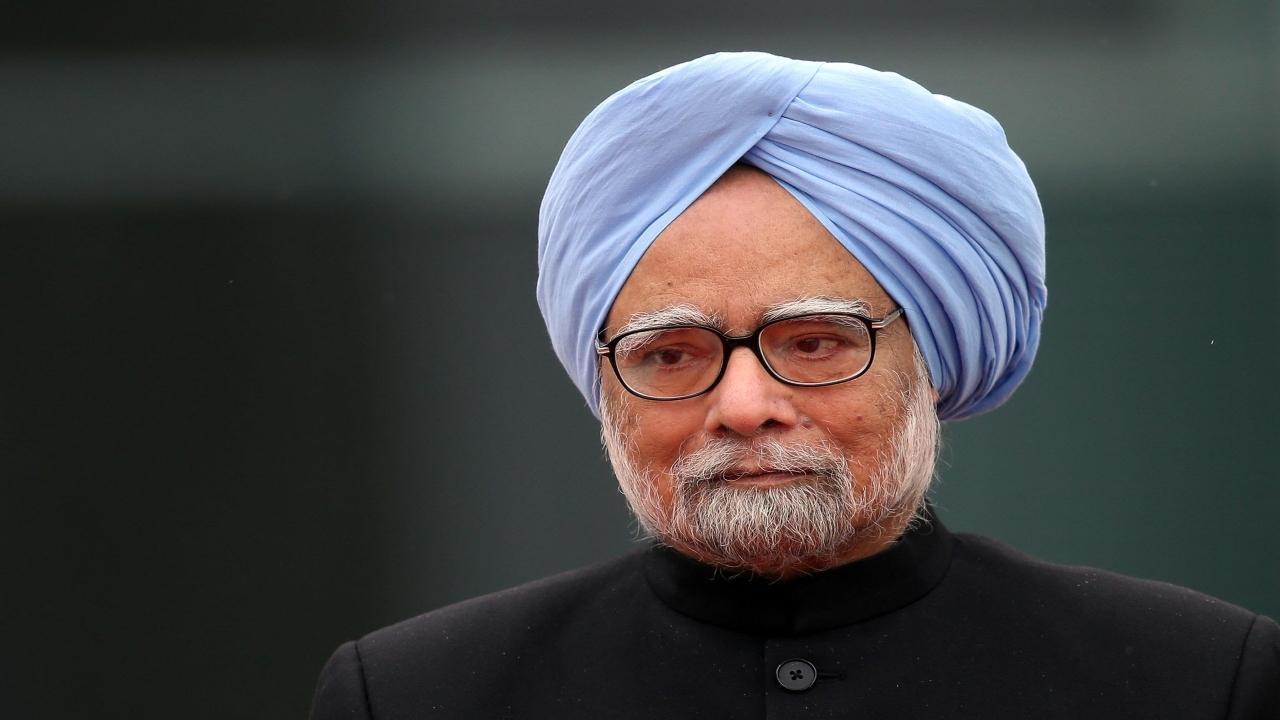 File Photo
Listen to this article
Manmohan Singh birthday: India's renowned economist and statesman
x
Dr. Manmohan Singh, the former Prime Minister and prominent Congress leader, celebrates his 91st birthday today. Born in 1932, he is a globally recognized economist and statesman who led India as Prime Minister from 2004 to 2014 while heading the Congress party. In addition to his political career, Singh served as the Governor of the Reserve Bank of India from 1982 to 1985.
Although he was not a member of the Lok Sabha, Dr. Manmohan Singh was a member of the Rajya Sabha. He represented Assam in the Rajya Sabha from 1991 to 2019 and has been representing Rajasthan since 2019. Recently, he made headlines by attending Rajya Sabha proceedings in a wheelchair to observe a debate on the Delhi Services Bill. As he turns 91, let's explore some lesser-known facts about his life.
ADVERTISEMENT
Dr. Manmohan Singh served as India's 13th Prime Minister for two consecutive terms from 2004 to 2014, following the Congress party's victories in the Lok Sabha elections in 2004 and 2009.
He was born in Gah, a village that was part of British India's Punjab province. After the 1947 partition, Gah became part of Pakistan.
Beyond his political career, Manmohan Singh excelled as an economist and academician. He obtained his bachelor's and master's degrees in economics from Punjab University in 1952 and 1954.
Also read: Manmohan Singh birthday: A look at former PM's transformative reforms
Tragically, he lost his mother at a young age and was raised by his paternal grandmother.
Singh had a strong academic drive and pursued an Economics Tripos at Cambridge University and a DPhil from the University of Oxford after completing his master's degree.
In addition to his other roles, he served as a teacher at Punjab University after returning to India from Cambridge.
Manmohan Singh also worked as an advisor to the Ministry of Foreign Trade, appointed by Lalit Narayan Mishra, who recognized his economic talent.
Throughout his career, Singh held various significant positions in the Government of India, including Chief Economic Advisor (1972-76), Governor of RBI (1982-85), and head of the Planning Commission (1985-87).
His career breakthrough came in 1991 when he was appointed as the Finance Minister in Prime Minister PV Narasimha Rao's cabinet.
As Finance Minister, Singh implemented significant economic reforms, including the introduction of "LPG - Liberalisation, Privatisation, and Globalisation," which opened India's economy to the world.
Interestingly, Dr. Manmohan Singh also served as the Leader of the Opposition in the Upper House from 1998 to 2004 during the Atal Bihari Vajpayee government.
Although Manmohan Singh served in the Rajya Sabha, he contested the Lok Sabha elections in 1999 from South Delhi but did not win the seat. He has received numerous accolades throughout his illustrious career, including Finance Minister of the Year, Outstanding Parliamentary Award, and recognition as one of the Top 100 Influential People in the World.
"Exciting news! Mid-day is now on WhatsApp Channels

Subscribe today by clicking the link and stay updated with the latest news!"
Click here! Do you like reading film magazines?