Australia's win over West Indies at Trinidad in the March of 1973 was golden in more ways than one with Doug Walters heading the list of heroes with a century in a session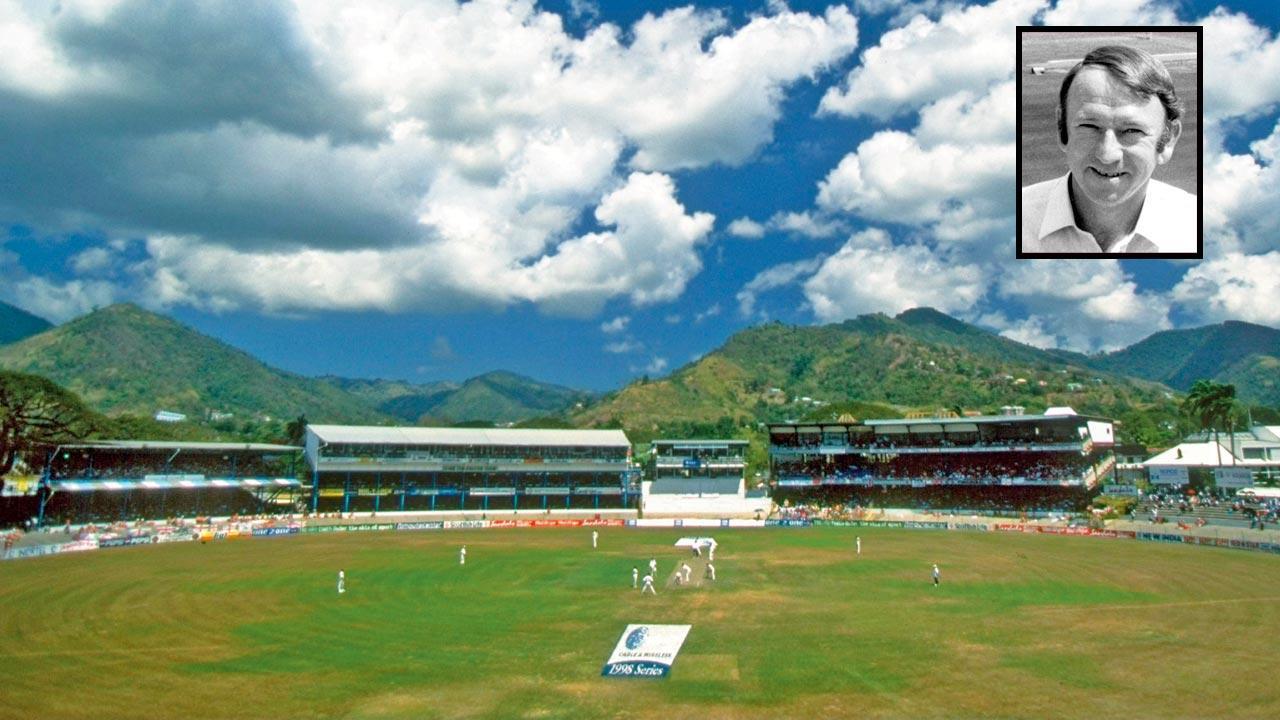 The Queen's Park Oval in Trindad, where Australia and West Indies competed in the third Test of the five-match Sir Frank Worrell Trophy series; (inset) Aussie hero Doug Walters. Pics/Getty Images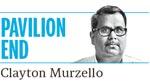 The stakeholders of Australian cricket, despite the recent Test series loss to India, have some reason to smile (if not be elated) with the current scenario. After two highly forgettable losses in the Nagpur and New Delhi Tests, their team bounced back splendidly in Indore to make their scoreline 1-2. After the creditable draw in Ahmedabad, they clinched the ODI series 2-1.
The people in the inner ring of Australian cricket 50 seasons ago were an upbeat bunch too. For, on March 28, 1973, Ian Chappell's Australians beat a Rohan Kanhai-led West Indies outfit in a tight Test match at the Queen's Park Oval in Port-of-Spain, Trinidad.
ADVERTISEMENT
Chappell, determined to win his first away series as Test captain, reckoned the West Indies were happy to draw the first two Tests at Kingston and Barbados and were waiting for Trinidad to draw first blood through Lance Gibbs.
Also Read: An off day to remember!
Gibbs deserved his dangerman billing because he could cause serious damage on a pitch that turned and that's exactly how the Trinidad pitch was way back then.
Australia's first hero in the Test was Doug Walters. He was dropped for The Oval Test against England the previous year and made a return to the side in the final Test of the home series against Pakistan. Walters had Test scores of 72, 1 and 102 not out in the lead up to Trinidad, where he smashed a hundred in a session. He scored 100 of Australia's 138 runs between lunch and tea on the opening day at Trinidad and frustrated Gibbs no end with pull shots that set midwicket on fire and cutting edge cut shots through point. His skipper described the innings well in his 1973 book, Passing Tests: "There is no finer batsman and player of spin bowling than Doug Walters. When Gibbs strengthened his on-side field to restrict the flow of fours from the flashing blade and concentrated his attack on the leg stump to contain the batsman, Walters showed his sparkling footwork as he skipped back to cut the ball away to the boundary behind and in front of point, lay back on his stumps to pull shorter balls with superb power and timing, one of them sailing over the midwicket boundary. And when the ball floated up to him he was quickly in position to send it skimming across the turf with flowing drives," wrote Chappell.
Chappell, who very nearly missed the Test having strained his ankle while playing tennis before the game, was hoping for a fruitful partnership with his ton-up mate, but Walters perished when Inshan Ali had him caught at leg slip by Roy Fredericks. Chappell was convinced that he hadn't seen a more memorable innings from Dashing Doug. Walters's century and half-centuries from opener Ian Redpath and Greg Chappell helped Australia score 332, to which West Indies responded with 280.
The visitors didn't have the services of their premier spinner Ashley Mallett, who decided not to tour as he was making a career in journalism. But there was his South Australia teammate Terry Jenner and New South Welshman Kerry O'Keeffe, the commentator who now makes his Australian viewers laugh with his chuckle. The spin duo claimed six of the 10 West Indian wickets to fall; one each to pacers Max Walker, Jeff Hammond and Greg Chappell. Alvin Kallicharran impressed with 53 before he was caught by a diving Greg at cover while skipper Kanhai's brilliant innings of 56 ended when Redpath plucked a catch off the Guyanese great's cover drive.
Australia's second innings was worth 281 with captain Chappell scoring 97 of those runs. With the bruised ankle he stuck around for 233 minutes —what a way to lead by example on a turning pitch! The 334-run target set for the hosts was a difficult one, but Kallicharran was terrific again, as Tony Cozier put it in his dispatch for The Cricketer magazine, "His killing of the spin on the front foot could have been bettered by no contemporary batsman."
A publication on the tour, produced by Australian Cricket magazine, said the final day of this Test, "must rank as one of the most tense and exciting in the annals of Test cricket. It provided a wonderful climax to an action-charged game." Indeed, it was.
At lunch on Day Five, West Indies were 268 for five with 66 needed for victory. Maurice Foster and Kallicharran were running away with the match. During the break, captain Chappell decided it was time for a chat. Mallett quotes him in Hitting Out as saying to the bowlers, "Some of you blokes are starting to whinge and complain about our luck and that won't help us win."
First ball after the interval, Walker got Kallicharran to chase one outside the off-stump for Rod Marsh to accept with more than just glee. Foster, batting with a dislocated finger, fell prey to O'Keeffe and in less than an hour, the Australians were walking back to the pavilion mighty proud of their 44-run victory.
Australia went on to win the next Test at Georgetown and after the draw in the fifth and final Test of the series, Chappell's men held the honour of being the only Australian side to win a Test series in the Caribbean for 22 years.
There were other reasons to remember this 50-year-old series. Garry Sobers was not part of the action because he refused to be on trial after recovering from a knee injury, wanting the selectors to believe him when he said he was fit because he had agreed to their requests to play on earlier occasions when he wasn't fit to do so.
Walters, the hero of the third Test at Trinidad, attracted his captain's ire in the fifth Test at the same venue when he overslept and arrived late. Chappell had him field at third man and fine leg for the rest of the session and restricted his verbal admonishment with the words (as mentioned in Walters' autobiography), "It won't happen again, will it?" By all accounts, Walters didn't guarantee that, just like he gave no assurances that he wouldn't score a hundred in a session again. Before the following year closed out, he smashed one against England at Perth only to reiterate the point that you can never tell with geniuses.
mid-day's group sports editor Clayton Murzello is a purist with an open stance. He tweets @ClaytonMurzello
Send your feedback to mailbag@mid-day.com
The views expressed in this column are the individual's and don't represent those of the paper