How Shaunak Sen's Oscar-nominated film will make Indians look at documentaries anew forever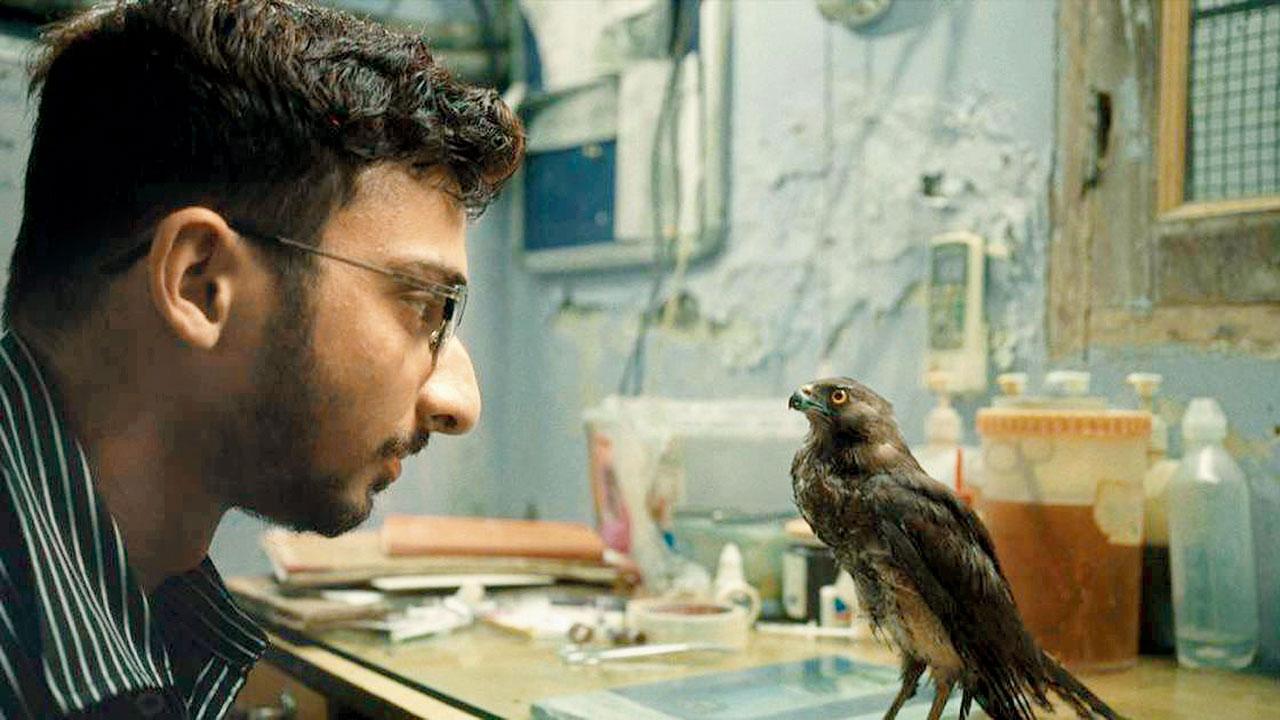 A still from All That Breathes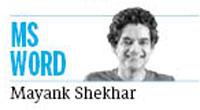 That the documentarian Shaunak Sen is drawn to philosophers of the street—if not using them as proxies for his own thoughts—becomes clear in his debut, Cities of Sleep (2015), set among homeless, in lowest decks of Delhi.
In it, Ranjit, who accommodates people looking to sleep at night, under a bridge, quips, "Azaad wahi hai jo apni marzi se soye, ya jaage (Those who sleep and wake up, as per their wish, are in essence truly free)!"
ADVERTISEMENT
Ranjit isn't quite the protagonist of Cities of Sleep. That's a Hindu beggar, who's changed his name to Shakeel, so he can easily fit into the night-sleeping spots/cots' scene in Old Delhi's predominantly Muslim, Meena Bazaar, shot on cameras in motion.
The heroes of Sen's relatively static, second documentary, All That Breathes, are brothers, Naeem and Saud, in their early 40s—also, assistant Salik, who is their cousin, therefore totally a brother, in Indian terms. 
They're born Muslims. This identity may be immaterial to their lifelong vocation, which is to rescue falling black kites, one of the commonest birds hovering over Delhi's thick grey air. 
The ironies and politics naturally emanate from the place, where a film is set—if it is true to its setting. A documentary has much less choice on the matter, really.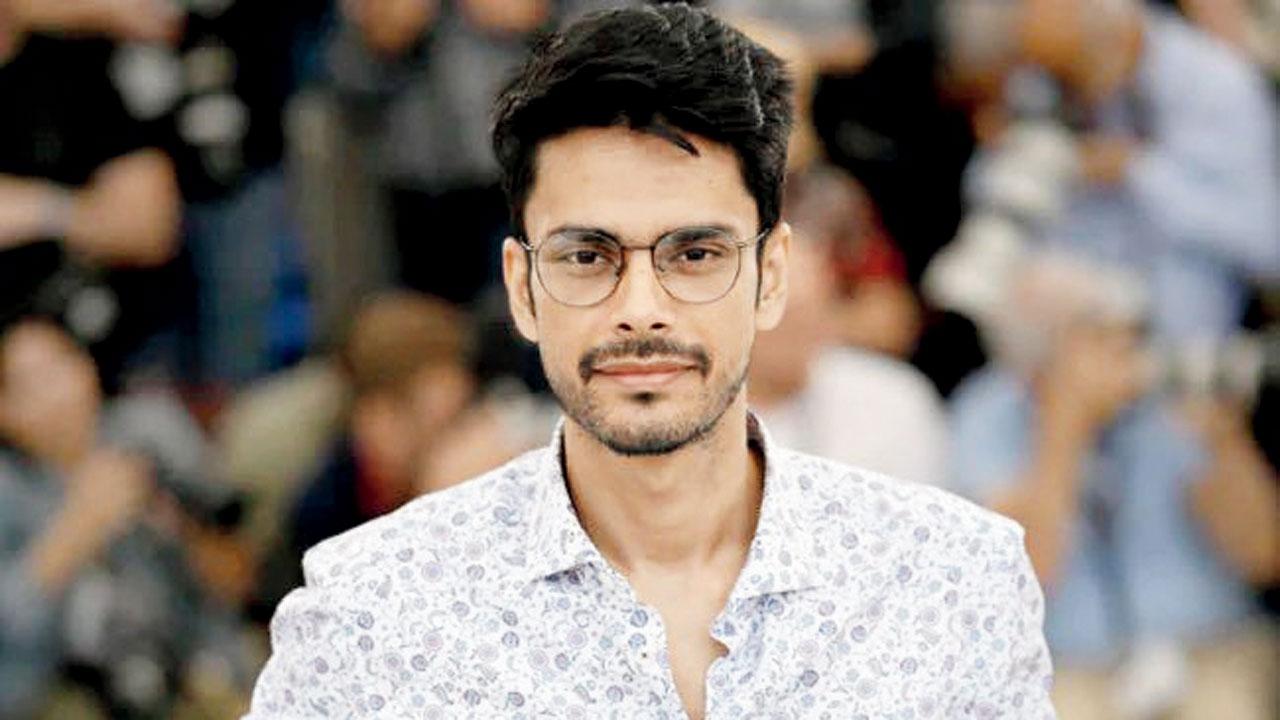 Director Shaunak Sen. Pics/Twitter
And so the killing fields of North East Delhi, during the 2020 communal riots, forms the inevitable background score, while the Muslim brothers carry on with their day. Once in a while, the family casually ruminates over WTF is happening in their own neighbourhood/nation!
None of which is underlined. Politics that is in-your-face, agit-prop (agitation-propaganda), if you may, rarely qualifies for timeless art—doesn't matter how well-meaning the politics.
Also Read: Only social change can bring end to dowry menace 
All That Breathes is about the brothers, and their relationship with the birds they rescue. The camera simultaneously looks at the city, and its own crowd, of non-humans, for a uniquely observed urban ecosystem. And, indeed, there's the inherent poetry of everything that breathes, and lives, under the same sky, after all. 
This film's philosophy is practically read out by the brothers, I'm guessing, recorded in a sound studio. Does that and other things like foley (artificially amplified sounds) interfere with the truths of a moment, which is the unhindered faithfulness that cinema verite aims for?
No. It's just playing with form, in order to convey a point engagingly. The words are still the brothers'. This is creative non-fiction, applied to writing/journalism as well. There are no urgent statistics on the politics or pollution in Delhi thrown around, nor simplistic talking-heads driving the narrative. No other kind of voice-over either.
The ecological-social background/intentions is for the filmmaker to explain, in interviews, separately—rather than mess with a thing of aesthetics, that's a joy forever. Having listened to Sen online for hours, since All That Breathes, it's striking how eloquent he's as a filmmaker, postulating such a clear-cut theoretical model for what he's filmed. Even if in hindsight. 
That's because Sen is the rarest academic—having recently finished his PhD in cinema studies from Jawaharlal Nehru University—to be delving into the practical art/craft of global-level filmmaking. 
I don't know another Indian. He also did his masters from the Mass Communications Research Centre (MCRC) at Delhi's Jamia Milia Islamia—the school SRK and I have in common, for having dropped out of! 
For decades, MCRC has been India's documentary filmmaking central. Only, those films by students/alumni have barely enjoyed funds + unbridled creativity, to go too far beyond basic footage, coverage, and storytelling, chiefly in the academic/advocacy space. 
This is including the 2022 Oscar-nominated Writing with Fire, wonderfully directed by MCRC alumni, Rintu Thomas and Sushmit Ghosh, on the all-women, Dalit news-media outlet in UP, Khabar Lahariya. It feels like a 'camping trip in the countryside, with a camcorder', in comparison. 
Screw the plot—young academic Sen, on the other hand, draws out a full syllabus for film buffs, to get through, before they can arrive at the beauty of the 2023 Oscar-nominated, Sundance and Cannes winner, All That Breathes.
Starting with the three-minute long, one-take, opening sequence of rats in Delhi's debris, shot like a dream, by Ben Bernhard, best known for the Russian top documentarian Viktor Kosakovskiy's Aquarella (2018). Kosakovskiy's last film, Gunda (2020), about farm animals, must not be confused with Kanti Shah's 1998 man-animal docu about itself!
The contemplative images of the vast open sky, alternating with the brothers' dank Delhi basement offer such quiet, soft, visceral, lyrical rhythm all through, that you can sense the work of a master editor, Charlotte Bengsten, who made her name cutting Joshua Oppenheimer's feted The Act of Killing (2012). Sen was more recently drawn to Bengsten's work in The Truffle Hunters (2020). 
But the sheer, confident languidness of All That Breathes, and the patient unravelling of both man and nature, or life as we know it, unmistakably hearkens back to the genre-defying masters, Andrei Tarkovsky (Solaris, Mirror, Stalker) and Bela Tarr (Damnation, Satantango, Turin Horse).
You could even sleep in and out of such films, and feel like your brain inhaled something. While you're meant to soak in a visual journey within, the fact that a documentary still shines a light on the concrete, automatically feels less self-indulgent. And worth breathing, thinking, and absorbing, again; always.
Mayank Shekhar attempts to make sense of mass culture. He tweets @mayankw14
Send your feedback to mailbag@mid-day.com
The views expressed in this column are the individual's and don't represent those of the paper.