Despite being inserted on a dry pitch, there were gains to be had for India; but aggression and stupidity are distant cousins and the wrong trait came out on the wrong day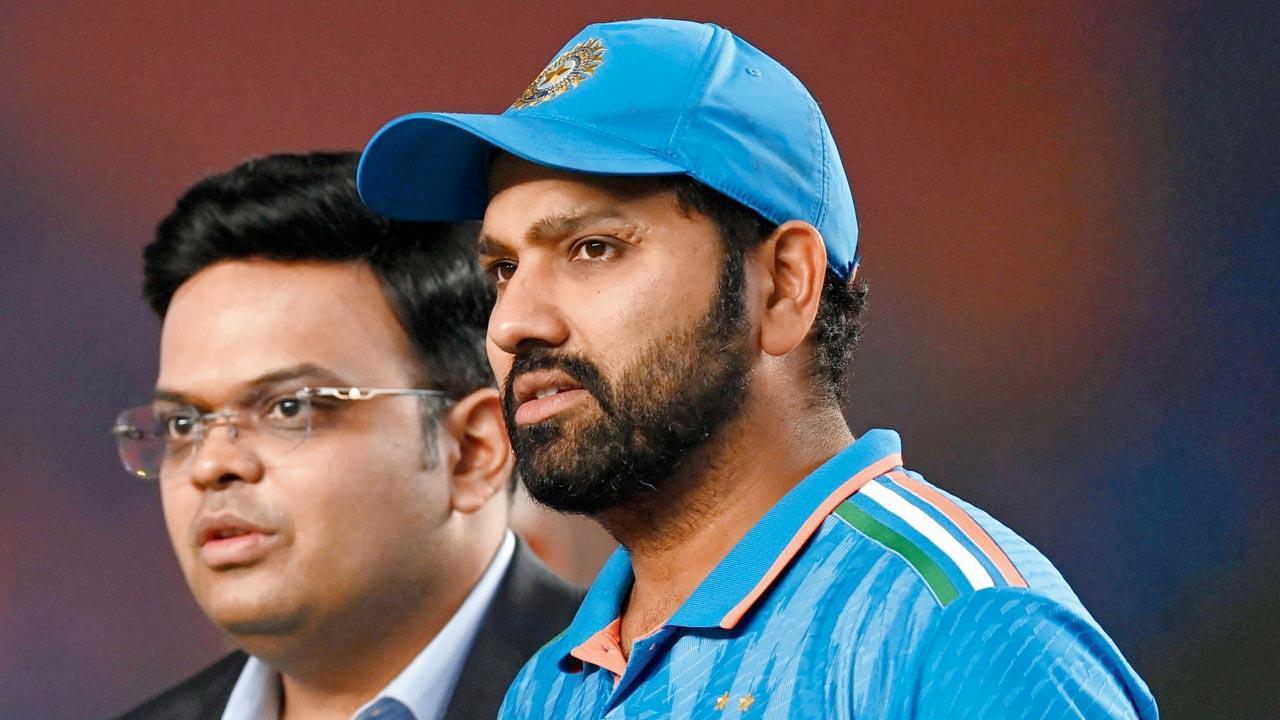 Rohit Sharma
Listen to this article
An accident waiting to happen
x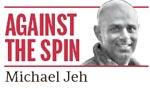 What happened in Ahmedabad on Sunday night was an accident waiting to happen, not all of it India's fault but nonetheless entirely predictable. With arguably the weakest tail in the competition, India were inevitably going to have one game where their much-vaunted top-order failed.
The longer they avoided that in the pool stages, the more likely it was going to happen in a final. And so it came to pass. The end of India's innings was as limp as the start was frenetic.
ADVERTISEMENT
Oh for a Travis Head, a genuine batsman who can take important wickets.  When you add Mitch Marsh, Glenn Maxwell, Cameron Green and Marcus Stoinis to the list, the strategy of picking all-rounders paid handsome dividends.  Someone in the Yuvraj Singh mould is what India needed to bolster the batting depth, especially when they lost Hardik Pandya. The decision to include Head in the squad despite not being available for the first few games was another stroke of genius.   
Rohit's irresponsible shot
Some of what happened to India up top was the curse of playing in front of 1,20,000 adoring fans. Rohit Sharma and Shubman Gill got swept up in the euphoria and the passion of the fans, both of them unable to stop the blood rushing to their heads. The captain's shot was culpably irresponsible. He had just taken 10 runs off two balls and he got swept up in the madness of the baying crowds. There were enough runs to be had off Maxwell without going looking for high-risk options. Aggression and stupidity are distant cousins, sharing a similar DNA.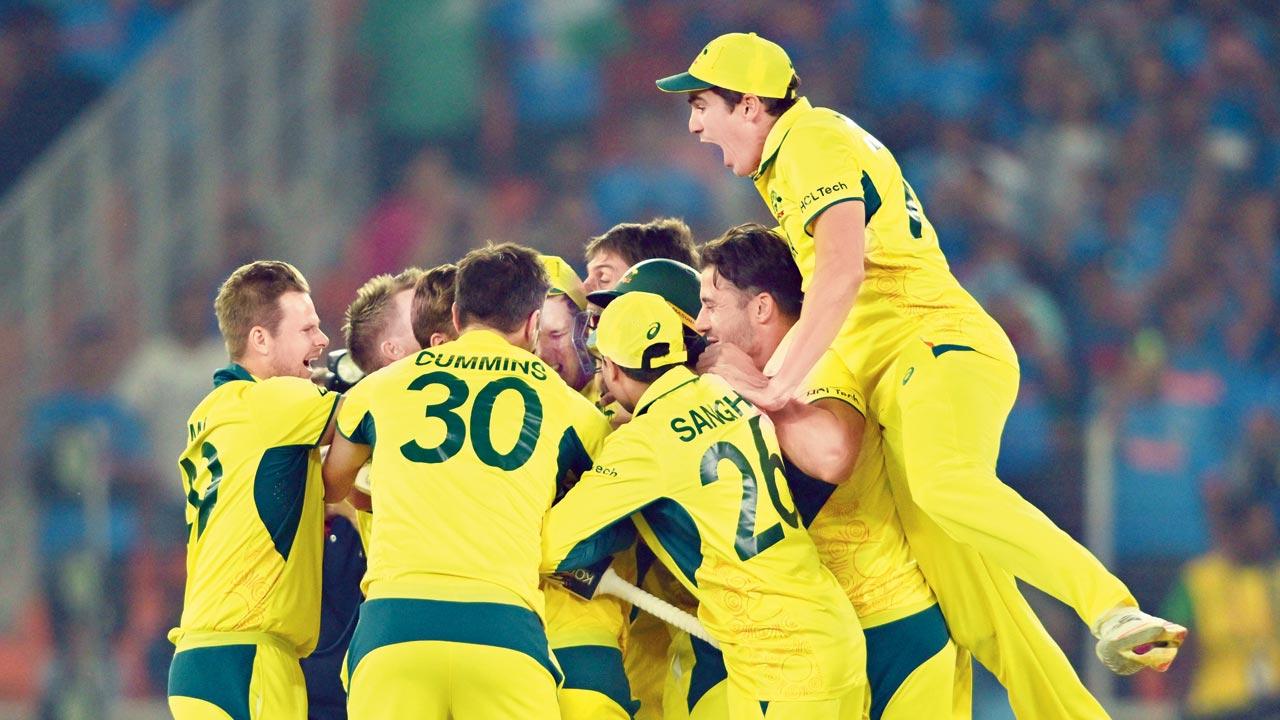 Pat Cummins's Australians celebrate winning the ICC ODI World Cup at Motera, Ahmedabad, on Sunday. Pic/Bipin Patel 
To some extent, you can argue that the conditions played on Rohit's mind as he was trying too hard to compensate for a pitch that would get increasingly difficult to bat on in the afternoon and yet would do the opposite at night when the dew set in. This was always going to be the problem with a used pitch in a day-night game when dew was almost certain to play a crucial role. The game was almost decided at the toss—give the dew that had fallen the previous night, it was highly unlikely that either captain would have risked bowling second.
This is an ongoing issue that the ICC needs to consider if ODI cricket is going to remain relevant. Cricket is arguably the only sport where a predictable, near-certain weather event can so significantly affect the outcome of a World Cup final no less. It comes down to greed. Other than for TV ratings, there was no good reason why the final could not have been a day game. What price a World Cup?
Need of dew factor allowance
If day-night cricket is here to stay, which I suspect is the case, there needs to be some handicap allowance made for the dew factor. The contest should be a relatively even one, not influenced so dramatically by the toss of a coin. Maybe splitting the game into quarters where the team winning the toss can choose whether they want to bat third or fourth (but not both). 
Perhaps, the team losing the toss is allowed one substitution to try and compensate for having to bowl with a cake of soap. You might as well stack your batting depth because the wet ball renders the pure bowler impotent anyway.
Also Read: 'End finger-pointing, accept loss, move on': Patil
From the outset, this had 1999 written all over it. When Australia lost their first two games, it was eerily similar. There would be a few miraculous escapes and then they would meet the same team in the final, bowl them out cheaply with some brilliant fielding and then romp to victory. Pakistan were the hapless victims in 1999, it was India's turn to play their part in 2023. South Africa and Afghanistan swapped roles for two amazing innings—Steve Waugh in 1999 and Maxwell this time. This should come as no surprise to anyone who has played competitive cricket in Australia—they simply do not know the meaning of throwing the towel in. It's in their DNA to simply refuse to give up. At its worst it can lead to the familiar images of the snarling Australian but at its best, it is a thing to admire.
Introspection time 
Sadly, the crowd reaction at the end of the game only served to reinforce the feeling that for the first time in my memory, most of the neutrals were supporting Australia.  With apologies to Shakespeare in Henry IV, unpopular lies the head that thinks it should have worn the crown.  It is a moment of uncomfortable introspection for India; losing a game is one thing but surrendering a culture renowned for dignity is not fair on a country whose love for cricket must surely transcend mere patriotism.
Michael Jeh is a Brisbane-based former first-class player.
"Exciting news! Mid-day is now on WhatsApp Channels

Subscribe today by clicking the link and stay updated with the latest news!"
Click here!