Stan had modelled himself on Jesus, becoming a dissident both inside and outside the established order. Like Jesus, he, too, was crucified—by the State. Now, every time an adivasi stands up for his rights, he is resurrected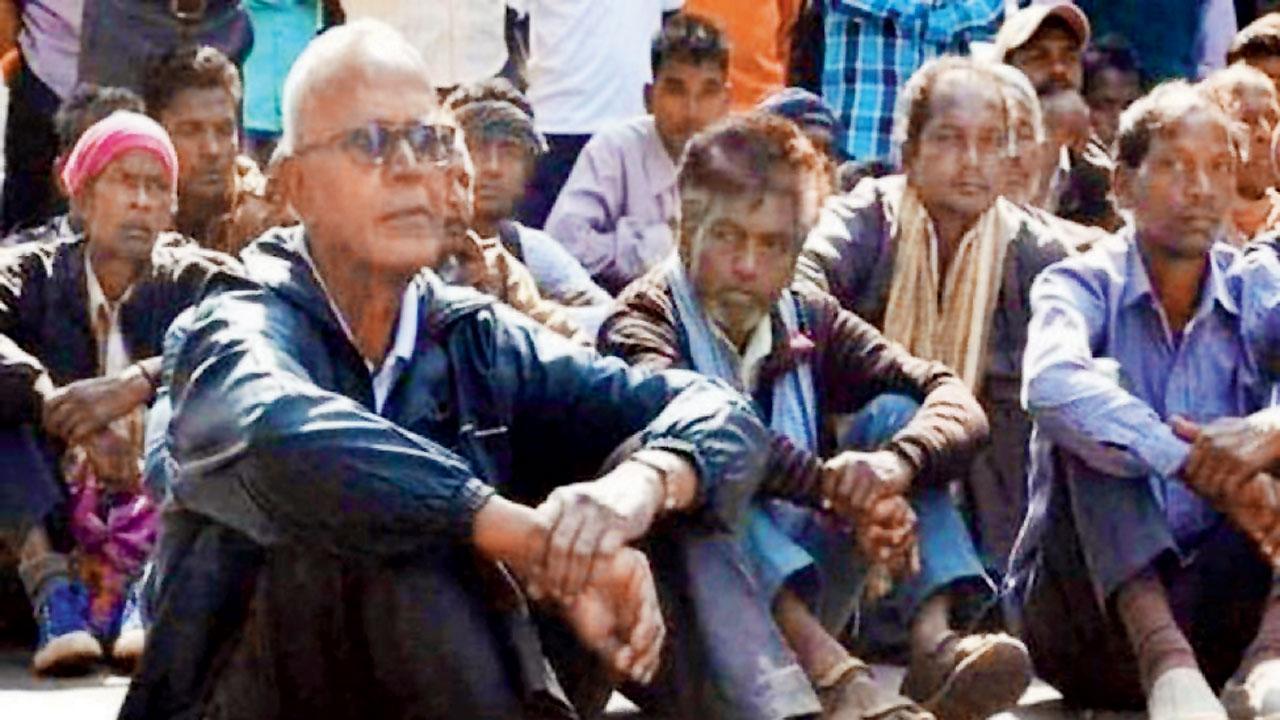 Stan was for the excluded and wanted the Church to assist the adivasis in their fight against government policies designed to uproot them. Pic/Twitter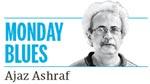 Joe, please come over to Ranchi," Father Stan Swamy said to Father Joseph Xavier, director, Indian Social Institute, Bengaluru, over the telephone on September 30, 2020. Stan sensed the National Investigation Agency was planning to invoke against him the Unlawful Activities (Prevention) Act and whisk him away to Mumbai, where the Bhima Koregaon case accused had been dumped into jail. He knew it would not matter to NIA sleuths that he was 83 years old, his body ravaged by Parkinson's disease.
On October 1, Joe arrived at Bagaicha, which houses the Centre for Social Action of the order of Jesuits. Joe immediately went into a meeting with Stan and others. What should be their response in case Stan was arrested? "I will stop eating and drinking, not even take water," Stan said. "That will bring a speedy end to my bodily life." He said they could hand over his body to the nearest hospital for medical research.
No, they remonstrated. The discussion continued for a while. Someone said, "Stan, hunger strike is not in the tradition of adivasis." Stan fell silent. They knew he had consented to live and struggle and suffer till the end.
On October 3, before leaving Bagaicha, Joe and Stan hugged. Joe felt Stan's body was aglow, illuminated with his aura. On reaching Bengaluru, Joe told his colleagues about his experience. "Perhaps it was my imagination… I think I met Stan for the last time," he said.
Joe did not meet Stan before his death on July 5, 2021, less than a year after he was arrested on October 8, 2020.
UAPA had slain a priest. UAPA had taken away from adivasis the man who lived for them. A judicial murder had been committed. Not surprising, then, that Ashoka's lions, mounted on the new Parliament building, look far more ferocious than they did in ancient times. The times they are a-changin', sang Bob Dylan. They are changing in India, too—in reverse, though.
It was for a reason that Stan was drawn to Joe despite their 24 years of difference in age. Joe, 61 now, overcame resistance within the Jesuit order to help Stan realise his dream of establishing Bagaicha. A clash of values exists within the Church, along the fault line of socialism and capitalism. The Jesuits are renowned for their excellent educational institutions. But Stan would say, "The poor cannot access our schools and colleges. We teach the children of the well-off."
Stan thought of Jesus Christ as a radical. He was not a priest; he was for the excluded, Stan would say. He modelled himself on Jesus, becoming a dissident both inside the Church and outside it. He wanted the Church to assist the adivasis in their fight against government policies designed to uproot them from their lands to establish industries, build dams and a firing range.
Bagaicha's mission, in fact, was to make the adivasis aware of their constitutional rights and imbibe in them leadership skills. The 2010s saw the emergence of the Pathalgadi movement, which involved erecting stone plaques featuring extracts from the Panchayats (Extension to Scheduled Areas) Act, 1986, and warning outsiders to not enter their villages. Stan was a participant in the movement, often persuaded to deliver speeches.
In 2015-16, he undertook a study of jails in Jharkhand, and found some 3,000 young men and women were languishing there on the charge that they were Maoists. Stan petitioned the high court, challenging their incarceration. And just as Jesus had turned the Romans paranoid, so too the State, in our era of democracy, looked askance at Stan.
Let us admit: the Indian State crucified Stan on those four letters—U, A, P, A—with the nails being alleged correspondence between Maoists and Stan, said to have been planted on his computer. Stan a Maoist? Ah!
In May 2021, Stan was admitted to a hospital with ailments aggravated by the COVID infection. On June 28, in a video chat with Joe, Stan said, "Take ahead my struggle for the adivasis." He added cryptically, "Whatever the provincial decides is alright with me." A provincial is one who heads each of the 21 Jesuit provinces into which India is divided.
Joe wept and wept that day, for he knew what Stan meant—that it was for the provincial to decide where he was to be buried. A week later, Stan died. He was cremated in Mumbai, his ashes taken in small urns to different parts of India, drawing huge crowds. A month later, the urns were brought to Jamshedpur and his ashes were buried.
The media did not report the story.
Joe called Stan's brothers—one in his late 80s, the other in the late 70s—to inquire after them. The younger sibling told Joe, "Earlier, bishops would call me to say that I should advise Stan not to critique the Church so much. They now call to say he was a holy man. I wonder whether Stan changed or they did."
Stan is dead. Stan would be resurrected every time an adivasi stands up for his rights in the forests coveted by big business. The times they gotta be a-changin'. 
The writer is a senior journalist.
Send your feedback to mailbag@mid-day.com
The views expressed in this column are the individual's and don't represent those of the paper.