The Australian media can take some of the blame for their country's massive loss to India at Nagpur. Their one-eyed pre-match reporting created a siege mentality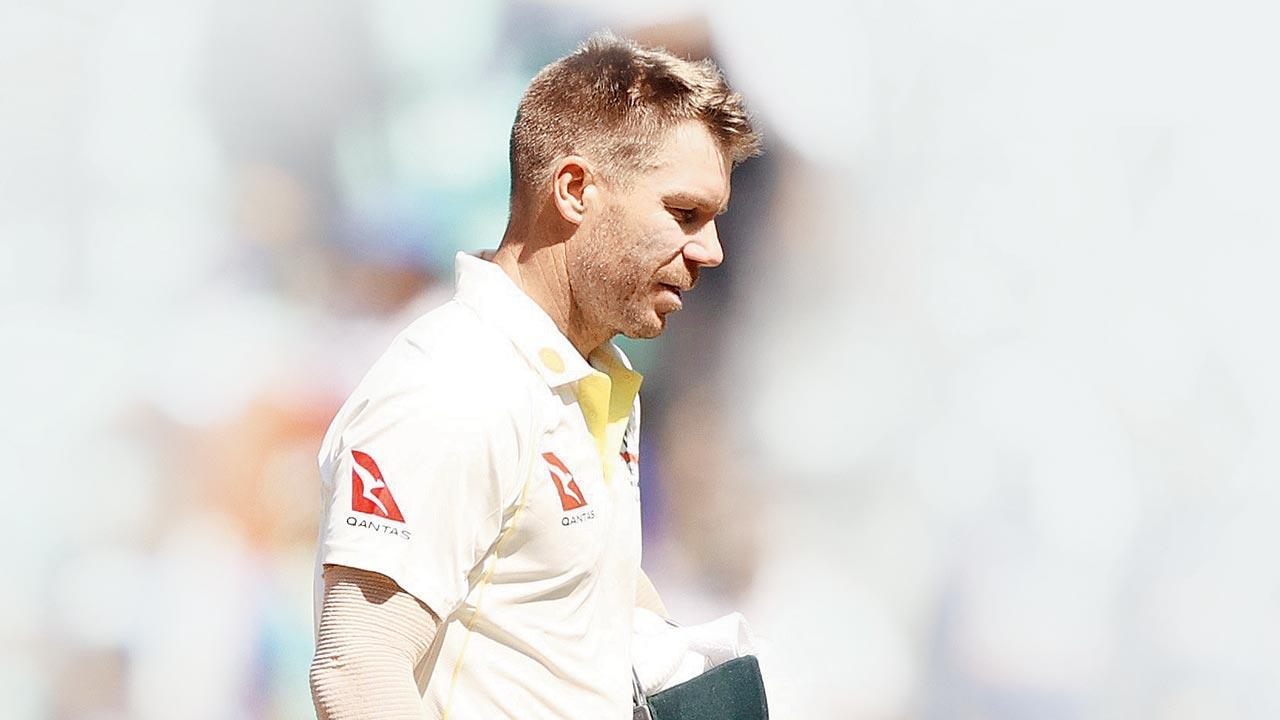 Australia's opening batsman David Warner walks off after being dismissed in the second innings by Ravichandran Ashwin in Nagpur on Saturday. Pic/Getty Images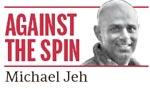 With apologies to Robert Burns for butchering his elegant prose, it appears that the worst laid plans of mice and Australian men are going awry just three days into the Border-Gavaskar Trophy series. The plans themselves appeared to be poorly constructed when they eschewed practice matches in favour of in-house training, But when they suddenly went for their horses-for-courses policy and dropped Travis Head, it seemed less like a plan and more like a stab in the dark.
Portrayed as victims
ADVERTISEMENT
The Australian media can take some of the blame. Their one-eyed pre-match reporting created a siege mentality.  Liberal use of words like "blatantly doctored pitch" only served to heighten the sense of victimhood and placed too much emphasis on the toss.  The damage had already been done before Ravindra Jadeja and Axar Patel made fools of them with that crucial eighth wicket partnership.  Australia had fallen into the trap of their own making, buying into the "left-hander" conspiracy theory and taking their eye off the big picture.
Also read: Ind vs Aus: Ravindra Jadeja fined 25 per cent of match fee
Those same media have now turned cannibalistic, feeding savagely on the same team who they had earlier championed as being victims of a dastardly Indian plot.  And the selectors have panicked.  Ashton Agar is apparently now low on confidence so they have flown Matt Kuhneman in.  Why is it any surprise? Agar has taken one first-class wicket at 105.00 this season and they still picked him. Imagine his confidence levels now when Kuhneman walks into the hotel lobby in Delhi.   
Kuhneman himself was not deemed good enough to play first-class cricket for Queensland ahead of Mitch Swepson this season but could now potentially leapfrog Agar and Swepson.  It may turn out to be an inspired selection because Kuhneman is a fine bowler. But the selectors have presumably based their decision on T20 form because he has only played two first-class games in 11 months. What's changed in the last week that suddenly sees him ahead in the pecking order? 
Harris exclusion surprising
Perhaps it's another horses-for-courses selection.  Poor Marcus Harris wasn't even on the plane to India, having warmed the bench all summer.  The argument put forward was that he's an opening batsman and not skilled at playing spin but surely commonsense dictates that if you are an opener and you score hundreds, you must necessarily have the skills to play spin too.
The horses-for-courses policy will be sorely tested if David Warner continues to fail. And if they are consistent with that line of reasoning, he surely cannot be selected for the Ashes series in England after his dismal 95 runs at 9.5 (61 of them coming in a single innings).  But one suspects that Warner knows too many Cape Town secrets to be subjected to standard policies for Common or Garden-variety horses!
Ravichandran Ashwin has long been maligned as only being effective in home conditions. His average in India is vastly superior to Nathan Lyon but what many people don't realise is that even in Australia, his head-to-head numbers don't suffer in comparison to Lyon.  One for 126 with long spells against Jadeja and Patel hardly conjures up images of a pitch designed to disadvantage left-handers in comparison to Ashwin's 8-79, three of whom were right-handers.
When Cummins eventually loses a toss (he has won six from six this season), it may actually work in Australia's favour because it might relieve them of the burden of expectation that comes with the much-hyped media mantra of "win toss, win game on doctored pitches." 
Tension in squad
Players are now jumping at shadows, anxiously waiting to see who will be on the next Qantas flight.  They are unsure of where they stand in the queue.  They're encouraged to develop their own plans but can only do so against their own bowlers who offer no real help in dealing with India's attack.
Paralysis by analysis. You only have to see the army of support staff, punching data furiously into laptops to realise the extent of over-planning that is now a feature of international cricket.  They plan for spin and get beaten by the straight ball.  The certainty of uncertainty is messing with their feet, their hands and their heads.
Maybe some wisdom from an Indian guruji might be their next port of call.  In the words of Rabindranath Tagore, "to be constantly changing plans isn't decision at all—it's indecision."
The writer is a Brisbane-based former first-class cricketer
"Exciting news! Mid-day is now on WhatsApp Channels

Subscribe today by clicking the link and stay updated with the latest news!"
Click here!