A detailed report in this paper, outlined that the work is 85 per cent complete and the target date of completion of the heritage building is December, 30, 2022 and of the ticket counter is January 31, 2023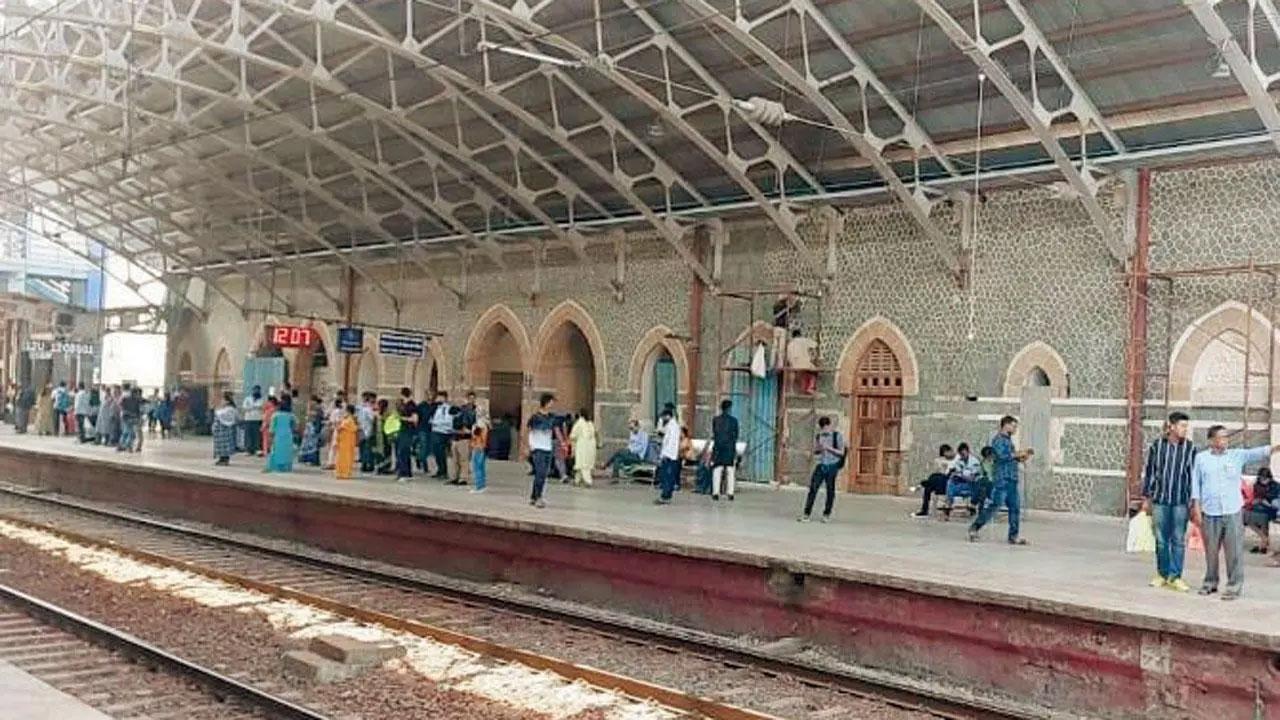 The original roof of Bandra station had been made in England
The work on the conservation, restoration and upgradation of the Grade-1 heritage structure of Bandra station has now entered the second phase and is likely to be completed by January 2023. A senior official said that the work on the roof and other elements is now on and the overall cost of the project is Rs 10.32 crore. It will restore Bandra station back to its yesteryear glory.
A detailed report in this paper, outlined that the work is 85 per cent complete and the target date of completion of the heritage building is December, 30, 2022 and of the ticket counter is January 31, 2023.
This is not just a nodal transport station but it also has heritage value. Planners believe that both, heritage and practical, everyday commuting can go together. We also believe it can, as many stations around the world in different countries are stunning, too, and have heritage features.
Also read: Need an end to the impasse over Ashok Stambha
Pride and a sense of preservation must go together. Commuters have a responsibility to see that this Bandra hub, is used with care and heritage features, certain facets which will be added during the upgrade are not disturbed or defaced in any way.
We have to see that station stalls on the platform are clean and so are the surrounding areas. There should be enough trash cans and fines against littering. Broken tiles, steps, or even the railing should be repaired in double quick time. Benches for sitting at the platform must be neat, clean and in good condition. Lighting must be adequate and even the exit and entrance routes including ticket counters, must be upgraded if needed so that they gel with the overall look of this station.
Instead of blase cynicism and dismissiveness, genuine enthusiasm amongst people about this facelift is important. One hopes that plaques where needed, pointing to its historicity make this not just a station but a learning experience. Have you converted your home furniture to suit the hybrid working culture?