This garden has a statue of Dr Ambedkar. The garden is the second most important place after Chaityabhoomi at Dadar for Ambedkarites, hundreds of whom congregated on December 6, to observe the death anniversary of Dr Ambedkar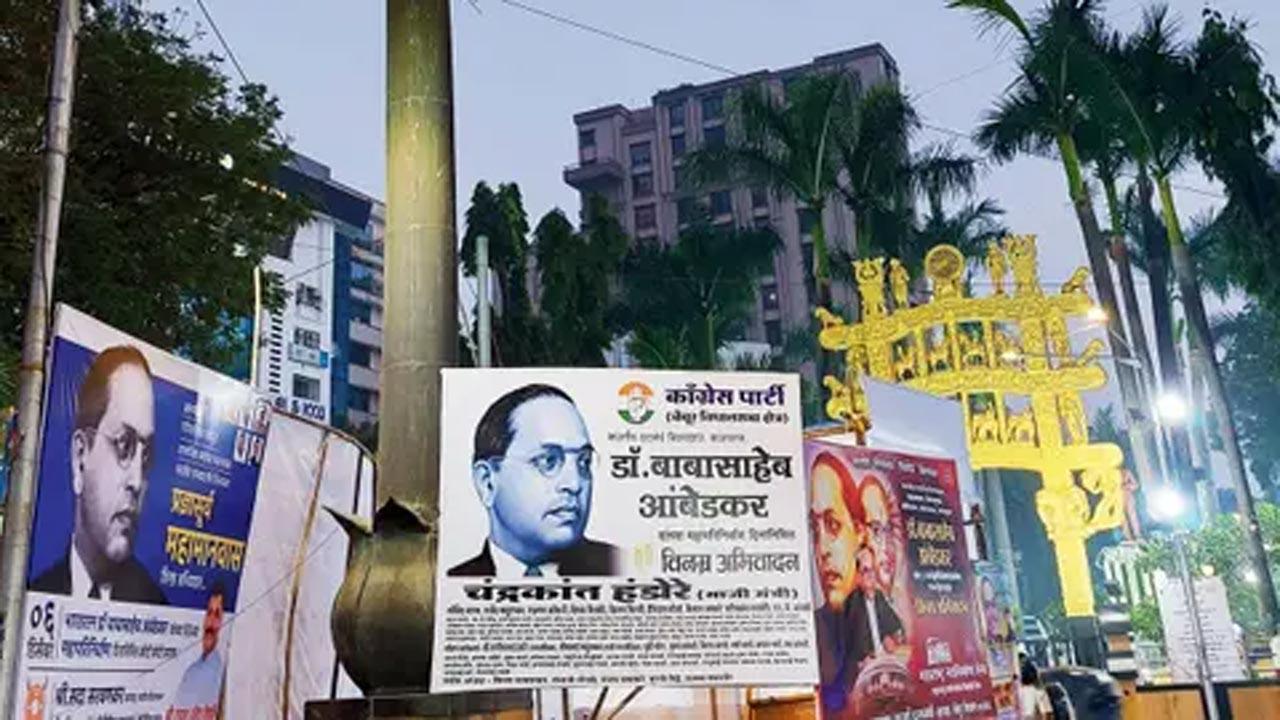 Construction on the Ashok Stambha at Chembur stopped in 2008. Pic/Rajesh Gupta
The national emblem of the country lies half constructed outside Chembur's Dr Babasaheb Ambedkar Udyan, also known as Ambedkar Garden, for over 17 years now. The beautification work of the garden started in 2005 by the BMC and the construction of the Ashok Stambha, the national emblem, was sanctioned. Yet, after initial work, permission was refused for the same, a report in this paper stated. This garden has a statue of Dr Ambedkar. The garden is the second most important place after Chaityabhoomi at Dadar for Ambedkarites, hundreds of whom congregated on December 6, to observe the death anniversary of Dr Ambedkar.
Since then, there have been questions as to what is stalling the completion of the project and locals seem perplexed at the status quo for so many years. A local activist went on a fast to seek resolution of the issue in 2008. Letters have flown and a lawyer has even written to the CM seeking his intervention.
Politicians, too, have jumped in with some urging completion, and assuring locals that they understand the sentiment and that the Stambha should be completed soon. Yet, there is some bureaucratic wrangle and we are not hearing any solid statements from those in charge about what should be done about the pillar.
Also Read: Why relationships need expiry dates
Let us see some definite moves, whether it be completion or moving the half-made pillar from the present location inside the garden in order to ensure completion. Instead of this disrespectful half-completed piece, maybe removing it altogether if there is no other solution is a better idea. Either way, it is shocking that so many years have passed and there is still to 'n' fro over this. 
Bring this to a close either way, and let us concentrate on maintenance and upkeep of gardens and open spaces which our space-starved Mumbaikars need. Will you be changing your home decor this winter?