Speed is the biggest contributor to fatalities in road crashes, contributing about 70  of the total deaths in road crashes in 2021, as per the Ministry of Road Transport and Highways' annual Road Accidents in India report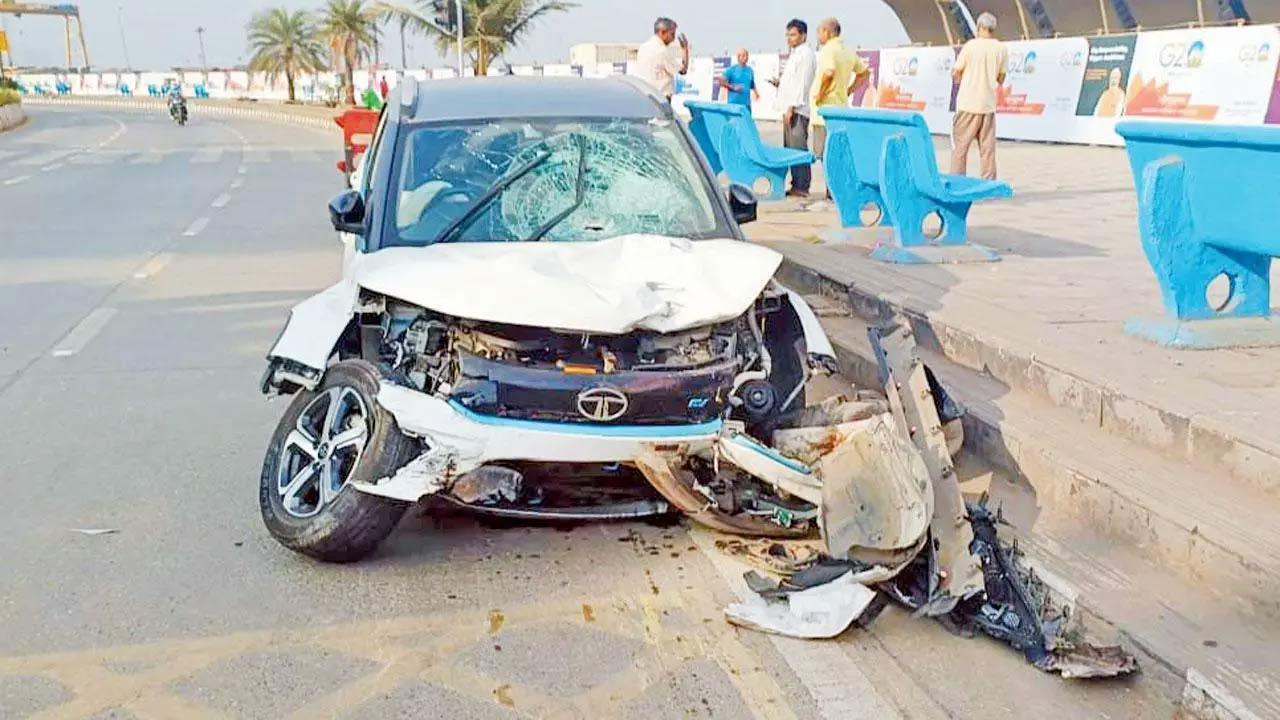 The vehicle that crashed into Rajalaxmi Ram Krishnan on Sunday morning
The death of a woman jogger at Worli Sea Face highlights the dangers of speeding. Rattled by the increasing number of accidents along expressways, especially the latest one on the Mumbai-Nagpur Samruddhi Expressway that killed six people, the Road Safety Network (RSN) has written to the Ministry of Road Transport and Highways, demanding a 100-kmph speed limit on highways. The RSN is a coalition of organisations that has an evidence-based approach.
The ministry began the process of raising speed limits on expressways from 100 kmph to 120 kmph around 2018. Road safety experts have sought a rollback. Currently, highways have a speed limit of 100 kmph, while on expressways the speed limit is 120 kmph. However, state police are authorised to decide on speed limits for their areas due to which, different national highways have different speed limits.
ADVERTISEMENT
Also Read: For city runners, the onus of safety is on them
Speed is the biggest contributor to fatalities in road crashes, contributing about 70  of the total deaths in road crashes in 2021, as per the Ministry of Road Transport and Highways' annual Road Accidents in India report.
Even as the city is reeling after the death of the jogger, it is important to pay attention to why safety experts are talking about lowering speed limits.
While we seek to upgrade our road network and improve connectivity, safety has to take precedence. Good road engineering, better safety features in vehicles, prominent signage and lighting and stronger punitive measures in case of speeding and drunk driving are needed. We have to train drivers better. In fact, every person behind a wheel or on a bike needs to have one message ingrained into their consciousness: speed kills.